Attenzione: evitate la lettura se non volete imbattervi in spoiler sull'undicesima stagione di Doctor Who
L'undicesima stagione di Doctor Who, la prima dell'era Chibnall e del Dottore donna, sta dividendo la critica. Se da una parte il fandom è appagato dal ritorno della leggerezza mai superficiale che aveva caratterizzato storicamente la serie prima dell'avvento di Peter Capaldi alla guida del TARDIS, dall'altra si lamenta un eccesso in questo senso. Avremo modo di parlarne più diffusamente a fine stagione, ma questa non è l'unica critica avanzata al nuovo ciclo di episodi. Diversi fan, infatti, non hanno visto di buon occhio la totale assenza di orizzontalità nella trama, a favore di una verticalità estrema che si è tradotta talvolta in discutibili puntate riempitive.
Ma è davvero così? L'undicesima stagione di Doctor Who non ci regalerà alcun colpo di scena? Dovremo arrenderci ad un season finale senza sussulti? Forse no. Perché l'orizzontalità, seppure sfumata tra le righe e accantonata da diverse settimane, sembra esserci. E potrebbe regalarci uno dei twist più importanti del New Who. Gli indizi ci sono, anche se non è stato semplice coglierli. Si ricollegano agli unici villain significativi introdotti finora da Chibnall, gli Stenza. E ad una battuta misteriosa fatta nel secondo episodio, The Ghost Monument. Con una conseguenza che sarebbe clamorosa: secondo molti redditors, infatti, stiamo per rivedere Susan Foreman.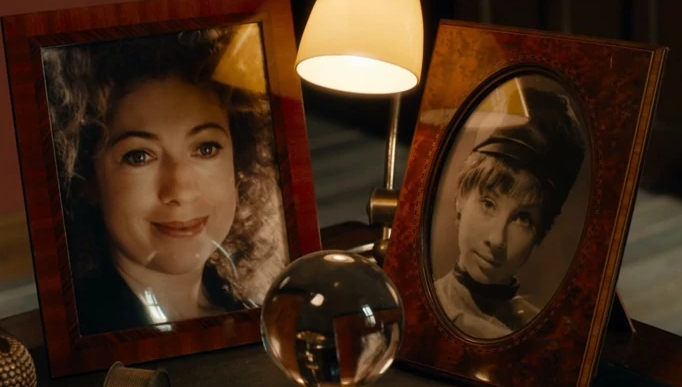 Il nome potrebbe non dire niente ai fan più giovani e a quelli dell'ultima ora, ma stiamo parlando di uno dei personaggi di Doctor Who più importanti di sempre. Susan Foreman è infatti la nipote del Dottore, nonché la prima companion del Primo Dottore e la creatrice dell'acronimo TARDIS. Si parla da svariati anni della possibile e auguratissima reintroduzione del personaggio, la cui ultima apparizione ufficiale risale al lontanissimo special del ventesimo anniversario, The Five Doctors (1983). Senza tenere in considerazione i canonici audiobook, le menzioni successive e lo special non canonico Dimensions in Time (1993), stiamo parlando di 35 anni. Tanti, forse troppi.
Nessuno, finora, si è assunto la responsabilità (enorme) di rimettere in gioco un personaggio così importante. Non l'ha fatto Russell T Davies, pioniere del New Who, e nemmeno il coraggioso Steven Moffat, nonostante i numerosi richiami. L'abbiamo intravista, per esempio, a più riprese nella settima stagione (in The Name of the Doctor si presenta addirittura di spalle per pochi secondi, interpretata da una controfigura) e nel primo episodio della decima, raffigurata in una foto che il Dottore tiene sulla sua scrivania all'Università di Bristol. Ogni volta abbiamo sperato in un suo ritorno, ma ogni volta siamo rimasti delusi. Stavolta, però, potrebbe essere la volta buona.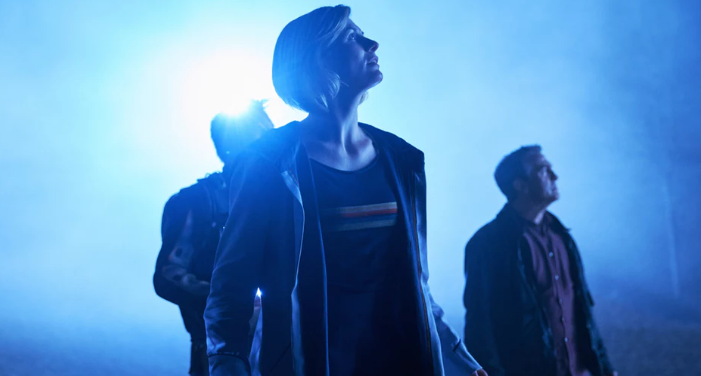 Susan Foreman, infatti, potrebbe essere la Timeless Child evocata in The Ghost Monument dai misteriosi personaggi collegati agli Stenza che hanno letto nella mente del Dottore sul pianeta Desolation. A chi si riferiscono nel momento in cui pronunciano le parole "Vediamo cosa è nascosto, anche da te stesso. L'emarginato abbandonato e sconosciuto"? Non lo sappiamo, per ora. Ma sappiamo di aver visto per la prima volta (e finora unica) il Tredicesimo Dottore scosso e scioccato, totalmente disarmato. La questione potrebbe risolversi con un MacGuffin che assocerebbe il Dottore stesso alla definizione, ma non è l'unica ipotesi in piedi.
La scoperta dell'identità del Timeless Child appassiona i redditors e ha portato all'elaborazione delle teorie più assurde (qualcuno sostiene addirittura che si possa trattare di Rose Tyler), ma quella più convincente riguarda Susan Foreman: secondo alcuni, infatti, la nipote del Dottore sarebbe tenuta in ostaggio da chissà quanto dagli Stenza, rinchiusa in un mondo parallelo dopo che il TARDIS è caduto dal vortice temporale (sarebbe "senza tempo" per questo). Se così fosse, la sua liberazione sarebbe con ogni probabilità il tema centrale del prossimo season finale, però ci sarebbero diverse domande a cui rispondere.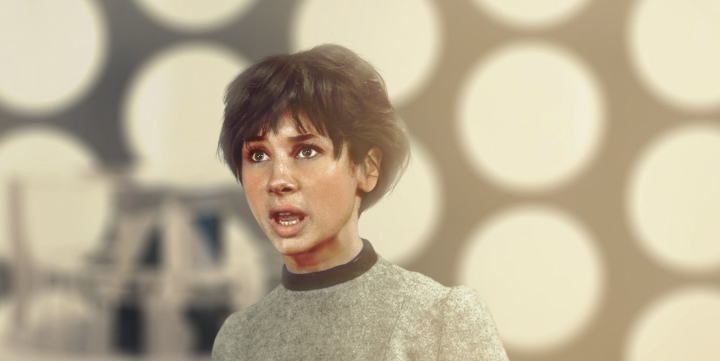 Susan Foreman può rigenerarsi? Essendo gallifreyana probabilmente sì, anche se non abbiamo una conferma definitiva. D'altro canto non è detto che non potremmo rivederla interpretata dall'attrice che le ha prestato il volto fin dal 1963, Carole Ann Ford. Chibnall si assumerebbe inoltre la responsabilità di ricostruire la continuity contraddittoria e ambigua che la coinvolge (inclusa la questione Time War) e in generale raccontare la sua vita, della quale è possibile definire solo a tratti le tappe principali dopo l'addio struggente al Dottore in The Dalek Invasion of Earth (1964). Sarebbe insomma un bel macello, ma l'undicesima stagione di Doctor Who sembra andare in questa direzione.
A prescindere dagli indizi legati al Timeless Child, infatti, i primi sei episodi dell'era Chibnall hanno affrontato spesso questioni familiari, soprattutto in relazione agli attuali tre companion.
Dalla nonna di Yaz, protagonista di Demons of the Punjab, a quella di Ryan, introdotta e uccisa tragicamente nel pilot di stagione, fino ad arrivare a Graham e alle svariate tematiche sfiorate finora in quel senso. Se a questo si aggiunge il chiaro intento che Chibnall ha di richiamare le primissime stagioni di Doctor Who, il cerchio si chiude: la stagione meno orizzontale degli ultimi anni potrebbe mettere mano in modo significativo alla continuity. Grazie al ritorno dell'indimenticabile nipote del Dottore, personaggio "senza tempo". E ad un twist emozionante che metterebbe a tacerebbe definitivamente i teorici più diffidenti. Quelli che non credono mai alla volta buona e ripetono delusi, di anno in anno, "It's never Susan". 
Antonio Casu