AVVERTENZE: L'articolo contiene spoiler della 10×11 di Doctor Who. Se non si è ancora visto l'episodio, consiglio di non proseguire con la lettura.
Bill Potts è stata uccisa e trasformata in un Cyberman (per l'esattezza, nella prima Cyberwoman della Storia) e questo ha scatenato polemiche nel fandom di Doctor Who, perché la "prima" companion LGBT è morta.
Non è certo la prima volta che Steven Moffat viene accusato dal fandom di omofobia, oltre che di razzismo e misoginia (in questo caso ci sarebbe un concentrato delle tre cose) ma, oltre a non essere d'accordo con tutto ciò in generale, non lo sono soprattutto in questo caso. E vi spiego perché.
Personalmente, trovo che Moffat abbia dato ampio spazio ai personaggi LGBT nelle sue stagioni (e ne ha dato tanto anche in altre sue Serie Tv, di cui però non parlerò in quest'articolo, sia per ragioni di spazio sia perché preferisco concentrarmi unicamente su Doctor Who), forse addirittura più del suo predecessore.
Russel T. Davies, infatti, ha inserito come personaggio LGBT ricorrente "solamente" il capitano Jack Harkness – che tra l'altro, ricordiamolo, appare per la prima volta in The Empty Child, puntata scritta da Moffat. Certo, Jack Harkness, pansessuale, ha poi avuto una Serie Tv tutta sua, lo spin off Torchwood, che ci ha regalato una storia d'amore gay tanto bella quanto straziante, ma a livello della Serie principale "è stato tutto qui".
C'è chi ha segnalato un sottotesto tra il Decimo Dottore e il Maestro, ma la cosa è stata spesso liquidata come una "fantasia da fangirl" da una grossa fetta del fandom. Moffat ha ribaltato la situazione, ma questo lo vedremo tra poco.
Quando Moffat ha preso il timone della Serie, non credo che qualcuno si aspettasse che le cose cambiassero. Forse perché Doctor Who è uno show per famiglie, in fin dei conti, forse perché all'inizio i personaggi erano effettivamente tutti presentati come eterosessuali. Amy è innamorata di un uomo, Rory, e forma con lui una famiglia, mentre Eleven si innamora progressivamente di River Song, che si scoprirà essere Melody Pond, la figlia dei suoi companion.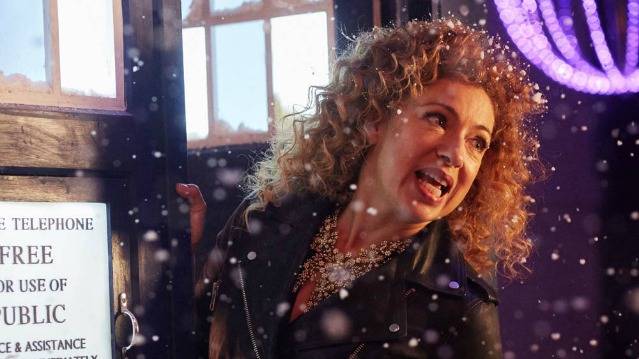 Ed è su River Song che bisogna concentrarsi. Comparsa per la prima volta nell'era Davies, in un'altra puntata di Moffat, Silence in the library, è il primo personaggio completamente di Moffat, che – già annunciato come prossimo showrunner – ha voluto iniziare a inserire un accenno di storyline già nell'ultima stagione del suo collega.
Ora, come lo stesso Moffat aveva affermato off screen, River è bisessuale. La sua sessualità è rimasta, appunto, off screen fino allo speciale di Natale del 2015, The Husbands of River Song, in cui afferma di essere stata l'amante di Cleopatra e di aver avuto una seconda moglie. Direi che, a questo punto, dubbi non ce ne siano – se mai ci siano stati.
Per quanto riguarda la scelta di Moffat di mantenere tutto poco esplicito, personalmente la imputo a una scelta ben precisa, ovvero quella di mostrare la storia d'amore tra River e il Dottore. Essendo tra l'altro River comunque, in fin dei conti, un personaggio secondario, lo spazio che ha avuto nella Serie non sarebbe bastato a esplorarne tutta la personalità. Come non l'abbiamo vista con una donna, non l'abbiamo, in fondo, neppure vista con un altro uomo che non sia il Dottore.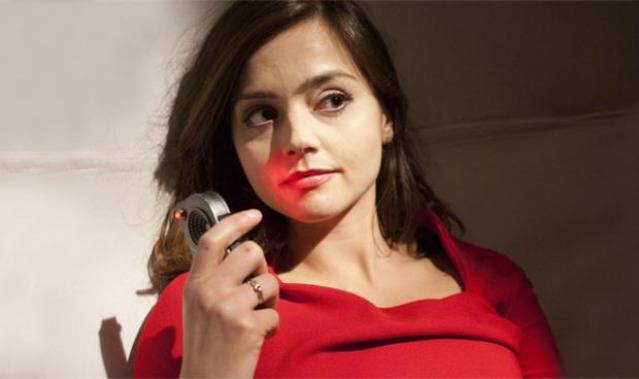 Anche perché poi un altro personaggio bisessuale viene presentato in scena. Un personaggio che, amato o odiato che sia, è rimasto con noi per ben tre stagioni: Clara Oswald, che in pratica sarebbe la prima companion LGBT della storia di Doctor Who. Nonostante non sia mai stato mostrato un bacio tra Clara e una ragazza, nonostante abbia avuto una relazione seria solo con un uomo, Danny Pink, nonostante fosse (forse) innamorata del Dottore in un certo qual modo, nonostante non sia mai stato dichiarato esplicitamente né nella Serie né off screen, Clara non è etero.
Perché? Perché la prima volta che incontriamo Clara, anzi Oswin, una delle sue eco, nella 7×01, Asylum of the Daleks, costei afferma che la sua prima cotta è stata per una ragazza. Obietterete che tecnicamente Oswin non è Clara e posso darvi ragione. Oswin potrebbe essere bi o lesbica, mentre Clara etero. Giusto? Sbagliato!
Perché non finisce qui. Dopo la sua storia con Danny nell'ottava stagione, la nona inizia con Clara che racconta ai suoi studenti del bacio appassionato scambiato con Jane Austen. E, come se non bastasse, successivamente, nel corso della stagione, fa degli apprezzamenti su Ashildr, affermando che ci avrebbe provato. Insomma, serve veramente che Moffat le dia l'etichetta, quando il comportamento di Clara parla per lei?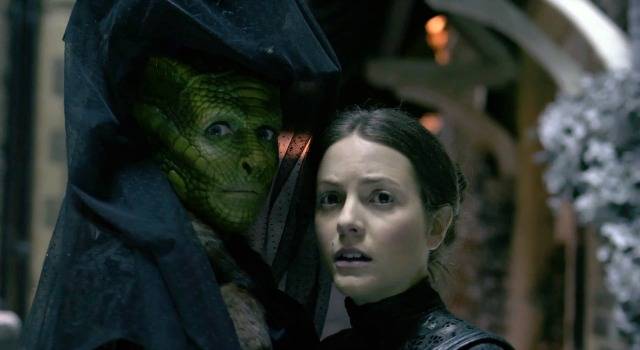 Prima di arrivare a Bill, ci sono poi altri due personaggi dichiaratamente lesbici: mi riferisco, ovviamente, a Madama Vastra e Jenny, che non hanno bisogno di presentazioni. Coppia interraziale, che ama ribadire di essere sposata e che ci ha lasciato dichiarazioni d'amore bellissime e un bacio. Purtroppo sono due stagioni che sono sparite, apparentemente senza motivo. Pare che l'interprete di Madama Vastra, Neve McIntosh, desiderasse uno spin off sul Trio, ma la BBC glielo abbia rifiutato.
Ed eccoci a Bill. La sua sessualità è stata annunciata e sbandierata fin da prima che la stagione iniziasse e nelle varie puntate viene rimarcata spesso, ma sempre con grande realismo e delicatezza. Vengono mostrate le cotte, le uscite, i ragazzi che ci provano con lei ma si trovano davanti la porta sbarrata, ecc. Perché la sessualità di Bill è esattamente come lei: genuina e semplice.
E adesso che è morta ed è stata trasformata in un Cybermen, ecco che si parla del fenomeno del "bury your gays" (letteralmente, "seppellisci i tuoi gay"). Nella letteratura e nel cinema, infatti, soprattutto in passato, il personaggio gay – assolutamente secondario – era destinato a morire, che fosse per malattia o sacrificandosi per salvare il personaggio etero. Ma qui Bill non salva nessun personaggio etero, perché il Dottore non lo è.
Nella stessa puntata, infatti, Twelve parla con Bill di Missy definendola la sua "man crush" (letteralmente "cotta maschile"), affermando poi che per i Signori del Tempo il "gender" non ha alcuna importanza, è un concetto superato. Perché i Signori del Tempo possono cambiare sesso durante la rigenerazione (come abbiamo visto, appunto, con Missy), cosa che li renderebbe tecnicamente gender fluid.
Insomma, credo si possa dire che, qualunque sarà la sorte di Bill sabato, Steven Moffat con Doctor Who ha sicuramente dato il suo contribuito alla causa LGBT e al bisogno di una corretta rappresentazione