Devil May Cry, il famoso franchise di videogiochi nato nel 2001 dalla Capcom, diventerà una serie tv animata. A lanciare questa bomba è direttamente Adi Shankar, produttore esecutivo statunitense che ha adattato per Netflix la serie di videogiochi Castlevania. La serie è arrivata alla seconda stagione, con una terza in realizzazione (e se vi piacciono gli anime qui potete leggere dei 10 migliori su Netflix).
Secondo quanto dichiarato dallo stesso autore alla rivista americana IGN, Shankar ha già acquisito i diritti di Devil May Cry. Questo per evitare che il prodotto sia inglobato dalle lunghe logiche hollywoodiane e per avere totale libertà creativa sui contenuti. Pur non rivelando dettagli specifici sul progetto Adi Shankar specifica un dettaglio importante. L'Universo di Devil May Cry si unirà direttamente all'Universo di Castlevania, in quello che lui chiama il "multiverso bootleg". 
Il tweet rivelatore
Oltre alle rivelazioni su IGN, Shankar ha dichiarato le sue intenzioni al mondo con un plateale tweet. Un'immagine nella quale è ritratto lui stesso in un cosplay del protagonista di Devil May Cry, Dante. Fotografia accompagnata dalla poco fraintendibile frase Open for business. 
Open for business. pic.twitter.com/TCT5JH9fXz

— Adi Shankar (@adishankarbrand) November 16, 2018
Netflix o non Netflix?
Sarà Netflix a produrre e a ospitare anche questo adattamento videoludico? Due settimane fa Shankar aveva dichiarato che il colosso streaming era in trattativa "con un'iconica società giapponese di giochi per adattare una serie di videogiochi". I fan erano fermamente convinti si trattasse di The Legend of Zelda. Il titolo Nintendo sembrava il più papabile visto che era già in lista per la trasformazione cinematografica.
Netflix  non ha ancora rilasciato una dichiarazione ufficiale (ha rilasciato una news molto interessante sull'abbonamento), ma vista la proficua collaborazione con Adi Shankar per Castlevania e la dichiarazione che le due storie si intrecceranno in una sorta di Universo condiviso possiamo sperare presto in un annuncio.
A onor del vero non sarebbe la prima trasposizione di Devil May Cry. Nel 2007 lo studio giapponese Madhouse aveva già realizzato con discreto successo un anime di dodici episodi autoconclusivi diretti da Shin Itagaki.
Devil May Cry in breve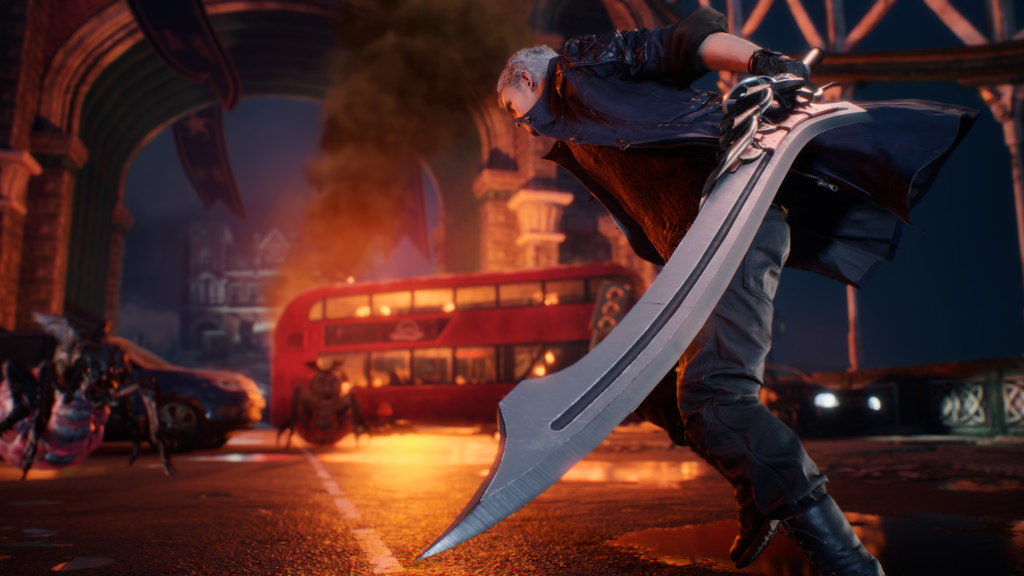 Per chi non ci ha mai giocato, Devil May Cry è un videogioco d'azione con forti elementi esplorativi. Il giocatore è immerso in un ambiente dark e accompagnato da una colonna sonora heavy metal costante che enfatizza i continui combattimenti. Il protagonista è Dante, mezzo demone cacciatore di demoni.
A oggi sono stati prodotti cinque videogiochi del franchise.