The Son è la nuovissima Serie Tv western del network americano AMC basata sul romanzo omonimo di  Philipp Meyer.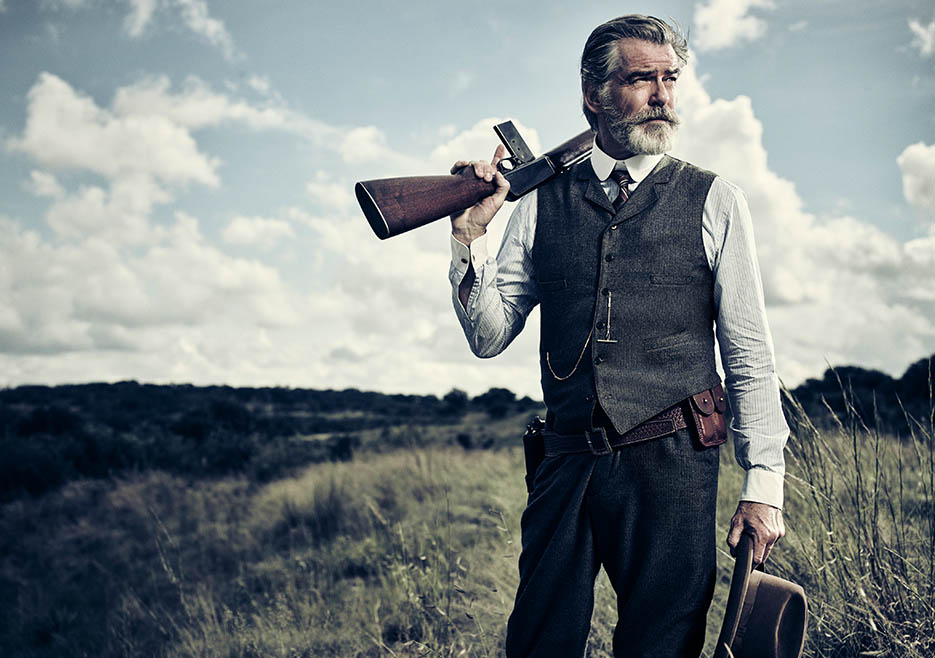 La serie The Son segue le vicende del protagonista, Eli McCullough, su due filoni temporali diversi. Il primo narra le sue vicende da giovane, quando viene rapito e indottrinato in una tribù Comanches. L'altro è ambientato 60 anni dopo e vede un Eli in difficoltà con la sua azienda di bestiame durante la turbolenta Guerra tra Banditi del sud Texas.
Il patriarca in questione è interpretato da un affascinante Pierce Brosnan, anche se inizialmente doveva essere interpretato da Sam Neill (Jurassic Park, Peaky Blinders). Quest'ultimo però. a causa di problemi personali, ha dovuto abbandonare le riprese. Ammetto che forse Sam Neill mi sarebbe piaciuto di più per un simile ruolo, soprattutto dopo l'eccellente lavoro svolto in Peaky Blinders nei panni di Chester I. Campbell, ma un ex interprete di 007 non si disdegna affatto. Si prospetta un grande ritorno per Brosnan, che dal 1982 con il drama Remington Steele non ha più calcato le scene televisive.
Il patriarca McCullough userà la brutale visione del mondo indiana appresa negli anni passati, per gestire i suoi affari. Ma Eli è una "reliquia" di un passato ormai in declino. Nato nel giorno in cui il Texas è divenuto indipendente ma cresciuto in un Wild West, The First Son of Texas si trova nel mezzo di un cammino che non riconosce più. Con alle spalle esperienze di vita rurali e feroci, ora è costretto a vivere in un Texas sempre più domato dalle leggi e con un'attività in declino dal futuro incerto. La Serie Tv segue le vicende di questa famiglia e l'inarrestabile crescita di un impero fondato sull'oro nero: il petrolio. Si prospetta uno show ricco di drammi, passioni, spargimenti di sangue e lotte di potere. Il tutto sarà ovviamente condito da uno spirito d'orgoglio all'americana.
Il primo episodio andrà in onda negli USA l'8 Aprile.