The Kettering Incident è un thriller supernatural ambientato nella Terra dei Canguri.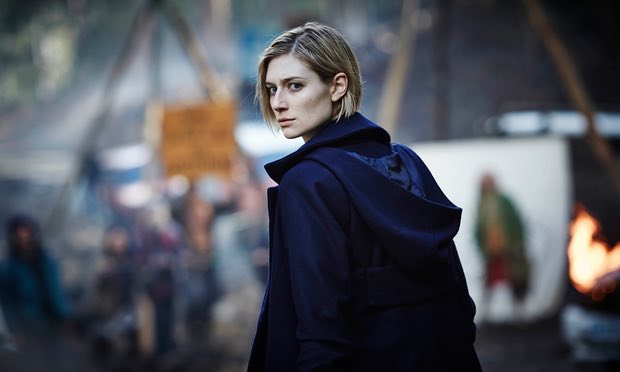 Oltre alla mia ossessione per le Serie Tv britanniche, quando sono in cerca di nuovo materiale tendo a scegliere sempre dei telefilm molto vari tra loro e sono attratta da ambientazioni inusuali (come ad esempio Hinterland, ne parlo meglio qui).
Qualche giorno fa sono venuta a conoscenza di questa Serie Tv australiana con un volto a me noto: Elizabeth Debicki, che recentemente abbiamo visto in The Night Manager al fianco di Tom Hiddleston. 
Ebbene, questa graziosa attrice ci accompagna nella sua terra natia, più precisamente in Tasmania, alla volta di un telefilm dai toni noir (molto simile a quelli di genere scandinavi), thriller e paranormale.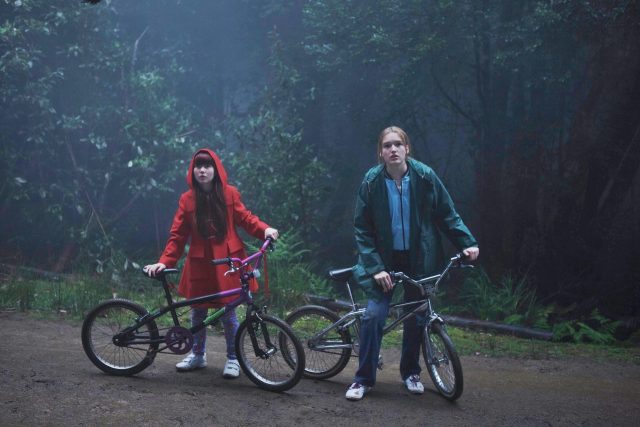 Anna Macy (interpretata dalla Debicki) è una ragazza australiana che all'età di 14 anni dovette abbandonare il suo paese di origine per trasferirsi a Londra. Il motivo che la costrinse ad allontanarsi dalla sua città natale, risiede nella scomparsa della sua migliore amica: infatti, mentre guardava delle luci nel cielo e si trovava proprio in sua compagnia, la ragazza svanì nel nulla. Anna, trovata sotto shock e ricoperta di sangue, raccontò l'accaduto ma non fu creduta dagli abitanti del piccolo paesino.
Quindici anni dopo, Anna è ormai diventata un medico di successo, ma è rimasta profondamente segnata da quel trauma infantile. Inoltre, continua a mostrare alcune ripercussioni fisiche: sanguinamento dal naso, vuoti di memoria e frequenti mal di testa.
Disperata, decide di tornare nel suo paese originario, che non l'accoglie con un'atmosfera favorevole, anzi l'intero paese la tratta in modo freddo e al limite della indifferenza. Nonostante sia passato parecchio tempo, è evidentemente diffuso il pregiudizio del coinvolgimento di Anna nella scomparsa della amica. Se si aggiunge poi che un'altra concittadina scompare in circostanze simili e altrettanto misteriose, il terreno della di suspense è ormai pronto.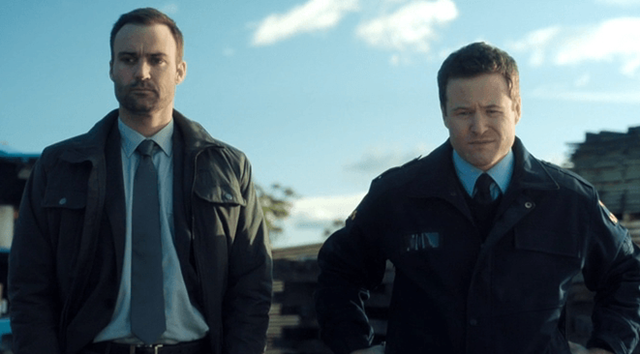 La star dello show non è la protagonista, bensì lo è la bellissima terra che ospita le riprese di The Kettering Incident. Per essere precisi, le location usate sono quelle di Bruny Island e Kettering stessa. I paesaggi sono intensi, maestosi e ti incantano con la loro particolarità, oltre che per il loro esotismo. Forte è l'eredità di Twin Peaks, ma altrettanto originale è la trama. Nulla è da dare per scontato. Nulla è da capire subito. La Debicki svolge un ruolo notevole, altri attori australiani noti in madre patria svolgono un egregio lavoro in questa assoluta prima Serie Tv girata in Tasmania.
Questo è per cercare di portare la ricerca nel campo delle Serie Tv al di fuori di quella solo Statunitense. Apprezzo lo sforzo di regalare un telefilm ben fatto, non da 10/10, ma un prodotto ben confezionato e fuori dai classici canoni quali la soap opera e la commedy. Questo per dire che bisogna osare nel campo delle Serie.
Si, sto lanciando una grande frecciatina ai telefilm italiani, sopratutto alla Rai. Rete nazionale che propone sempre le solite cose, sullo stesso genere, che ha provato a uscire dai limiti della Fiction con I Medici ed è riuscita a farsi apprezzare da una grandissima fetta del pubblico, sopratutto da quello giovane. La nostra tv nazionale dovrebbe osare e variare un po' di più per attrarre il pubblico dei giovani, che ad oggi passano la maggior parte del loro tempo speso a guardare serie tv su Netflix e Sky, poichè propongono una vasta gamma di Serie.
Per farvi rendere conto, I Medici è stata venduta in Nuova Zelanda, Francia, Israele, Giappone, USA, Canada, India e Australia ancor prima di andare in onda. Avrà alcuni difetti, sopratutto inesattezze storiche, ma almeno non ci siamo dovuti sorbire un'altra  fiction sullo stile di Don Matteo e compagnia: nulla togliere a Don Matteo e compagnia, non è una critica a questi telefilm quanto una critica alla ripetitività del genere proposto, perchè come detto veder ripetuto sempre lo stesso genere stanca, e non avvicina i giovani.
Questo per farvi capire che se l'Australia può permettersi di sfornare show diversi e dai buoni contenuti, perché in Italia i produttori non osano di più e non si spingono oltre quel limite chiamato commedia o gialli alla Montalbano?
Chiusa questa piccola digressione, The Kettering Incident è una serie da vedere tanto quanto una qualsiasi nuova serie americana.
Cosa provoca i vuoti di memoria della protagonista? Cosa fa durante i blackout mentali? Ma sopratutto,  che cosa sono quelle strane luci nella foresta? dobbiamo presagire il coinvolgimento degli alieni?
Non resta che scoprirlo guardando la serie.