# #
Per la rubrica Consigli Seriali, oggi vorremmo parlarvi di Don't Trust The B—- in Apartment 23, che nella nostra lingua è tradotto in Non fidarti della Str—- dell'interno 23.
Don't Trust The B—- in Apartment 23 parla di una ragazza, June (Dreama Walker), altamente educata – no, non è lei la B. – che si trasferisce a New York per lavorare nel mondo della finanza. June, arrivata alla grande mela, aveva già il lavoro, una bellissima casa con vista sullo skyline, e tante belle speranze. Ancor prima di finire il trasloco, si presenta al lavoro e si trova in un classico ufficio a cubicoli, ma tutti i suoi colleghi sono in preda ad un delirante saccheggio. Qui incontra Mark (Eric André, che ha interpretato anche Deke, il pasticcere in 2 Broke Girls), un buffo tipo con i capelli afro che sta saccheggiando la zona caffé, infilandosi più oggetti possibili dentro i pantaloni. Mark le spiega che lui sarebbe dovuto essere il suo responsabile ma l'azienda per cui avrebbe dovuto lavorare è stata accusata di truffa, è quindi stanno prendendo tutto il possibile – il tutto mentre passa una signora che si porta via una enorme fotocopiatrice. La casa di June inoltre era offerta insieme al lavoro, perciò niente lavoro, niente casa.
# #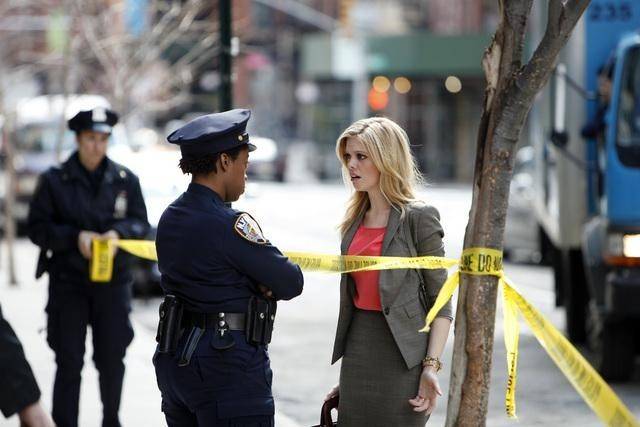 June si trova quindi in una caffetteria, disperata, senza un posto dove andare e circondata dai suoi stessi mobili. Il cameriere le dice che non può star lì ma la riconosce, infatti questo è Mark, che poche ore dopo ha già trovato un nuovo lavoro, come a sottolineare che nelle città funziona così. June quindi tira fuori il portatile e si mette a cercare una sistemazione: non può tornare a casa da fallita, i suoi genitori hanno investito troppo su di lei per deluderli in questa maniera. Trova quindi un appartamento da dividere con una coinquilina. L'appartamento 23.
# #
Così incontra Chloe (Krysten Ritter, interprete di Jessica Jones e Jane Margolis in Breaking Bad), in apparenza una brava ragazza che le offre degli stuzzichini e le offre subito la stanza in cambio della caparra e di due mesi d'affitto in anticipo. Ovviamente lei è la B di cui non bisogna fidarsi, ma nonostante June si stata messa in guardia da Robin, la loro vicina, che le ha detto letteralmente "Don't Trust The B—- in Apartment 23", lei non è ancora consapevole di cosa Chloe sia capace di fare.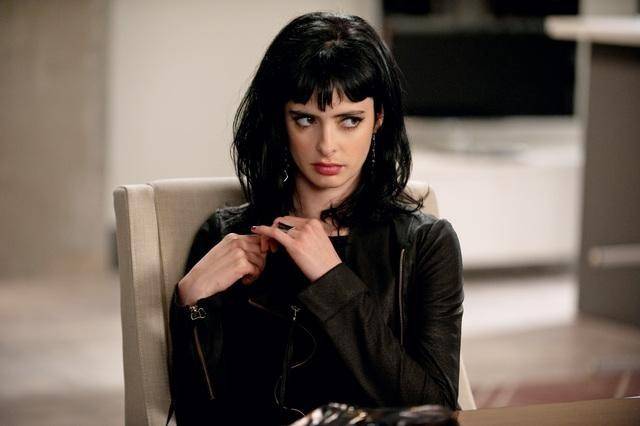 A cominciare dal fatto che in realtà la stanza in affitto è una fregatura, Chloe infatti offre di vivere con lei a tutti, per poi farli impazzire e scappare, tenendosi i soldi dell'affitto. Se volete vedere di più su come ha mandato via i precedenti coinquilini, trovate il trailer della serie, in cui c'è anche un easter egg di Breaking Bad.
In ogni caso, June non è debole come sembra, e, una volta scoperta la truffa, cerca di vendicarsi delle malefatte di Chloe vendendo tutti i suoi mobili, anche se si sente subito in colpa quando scopre che tra questi c'era il pouf della nonna della B. Di conseguenza partono insieme a cercare di recuperarlo. Già da qui si vede come June e Chloe siano completamente diverse. June è una biondina con due grandi occhioni, tanto ottimismo ma anche ingenuità, seria coi ragazzi e con il lavoro mentre Chloe è una mora, ladra e truffatrice, amante del sesso occasionale, delle feste e dell'alcol che spesso e volentieri si comporta male con il prossimo solo perché può.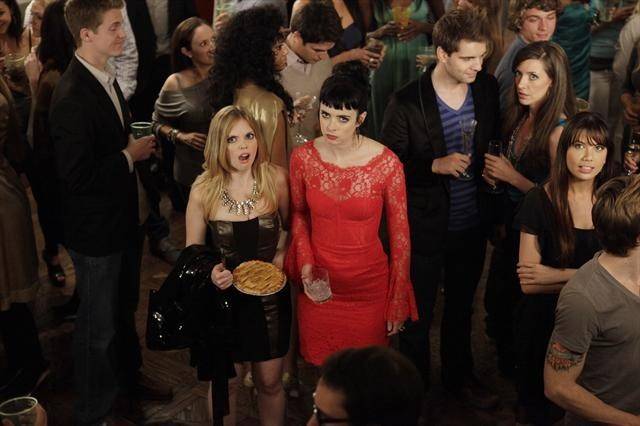 Don't Trust The B—- in Apartment 23 è basata su questo contrasto tra le due coinquiline e su come Chloe, una volta riconosciuta la forza e la tenacia di June, inizi ad accettarla, e come June, grazie all'influenza di Chloe, trovi il modo di sviluppare la sua autostima e sicurezza di sé: il tutto narrato tramite sketch improbabili ma sempre divertenti. A volte la comicità della serie tende un po' al perverso ma rimane comunque apprezzabile; come quando c'è di mezzo Eli – il vicino pervertito che interagisce attraverso la finestra, un po' come Tom di Cougar Town – in particolare in una scena che lo si vede fare il bagno nella marmellata, al telefono con i parenti. Chi ha visto lo show sa esattamente di cosa sto parlando!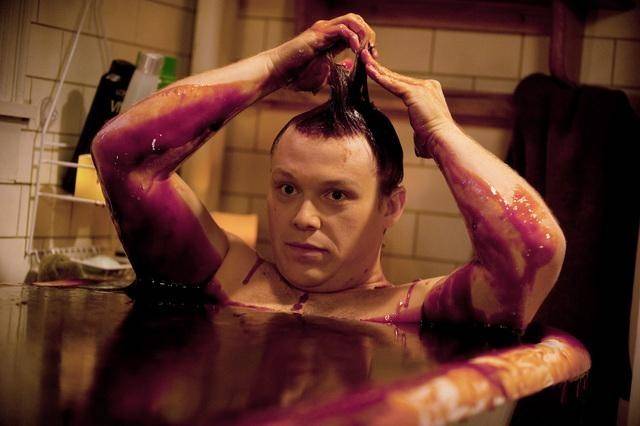 Un altro grosso punto forte della serie è James Van Der Beek, il migliore amico di Chloe, nei panni di sé stesso: un attore che ad una decina d'anni dalla fine del suo show, è comunque ricordato solo per la sua interpretazione di Dawson Leery in Dawson's Creek. Geniale! Il personaggio è comico già per la sua essenza, in più è perseguitato da fan della sua vecchia serie, anche se a volte ne approfitta per portarsi a letto le ragazze.
Comunque James è la voce di quel poco di coscienza che è rimasta a Chloe e fa anche da mediatore quando le cose tra le coinquiline si mettono più male del solito. James ha anche una sua storyline in cui partecipa a "Ballando con le stelle" e viene aiutato dal suo assistente gay, Luther Wilson (Ray Ford), un simpatico tuttofare che rende la vita dell'attore molto più semplice – anzi probabilmente non riuscirebbe a farcela senza di lui – e con cui ha un rapporto di sincera amicizia.
Nonostante sia stata votata come serie tv più promettente nei Critics' Choice Television Awards del 2011, Don't Trust The B—- in Apartment 23 ha visto solo un paio di stagioni a causa della sua cancellazione per un basso indice di ascolti.