#ConsigliSer(i)ali è la rubrica di Hall of Series con cui vorremmo portare all'attenzione dei lettori alcune serie, purtroppo non molto conosciute, ma non per questo di bassa qualità, anzi! Oggi vorrei parlarvi di Utopia: una serie televisiva estremamente originale!
Di produzione britannica (Channel 4), Utopia è un thriller cospirativo filmato a Londra e dintorni; più che altro dintorni, viste le continue distese naturali che non possono mancare in nessuna puntata.
Utopia racconta la storia di un piccolo gruppo molto eterogeneo di persone che, appassionati del graphic novel "Utopia Experiment", si scrivono in un forum online dedicato. Questo fumetto è realizzato da uno scienziato schizofrenico: il contenuto, dei disegni morbosi dai colori prevalentemente rossi e neri – tra cui occasionalmente spunta un coniglio, simbolo del diavolo – rivelerebbe una cospirazione mondiale. Quando uno di loro entra in possesso del volume 2, creduto inesistente, si trovano a dover scappare da una minaccia inizialmente poco chiara, chiamata Network. Si dice che il seguito del manoscritto predica un futuro disastro umanitario ed è per questo che i protagonisti si trovano in una situazione più grande di loro.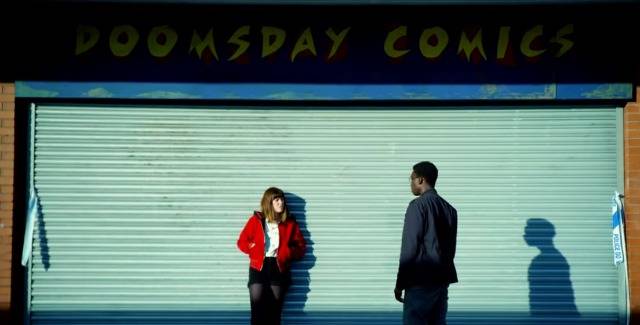 Il gruppo è composto da Becky, una dottoranda che già da subito cerca le risposte alle sue domande in "Utopia Experiment", Ian Johnson, un consulente informatico annoiato e deluso dalla propria vita, Wilson Wilson, un credente delle teorie del complotto che si è reso invisibile cancellando tutti i suoi dati da internet e Grant Lee, un undicenne con problemi familiari che ha dovuto imparare a cavarsela da solo, anche se in fondo è pur sempre un bambino. Grant involontariamente coinvolgerà anche Alice, una sua coetanea.
Queste persone pressapoco "normali" hanno a che fare con eventi  straordinari e sono guidati da Jessica Hyde, una giovane donna che ha passato la vita a scappare dal Network ed è riuscita a far ciò solo grazie al suo estremo pragmatismo ed alla quasi totale assenza di scrupoli morali. Lei è un personaggio estremamente diretto e le sue interazioni sociali sono talmente imbarazzanti che fanno quasi ridere.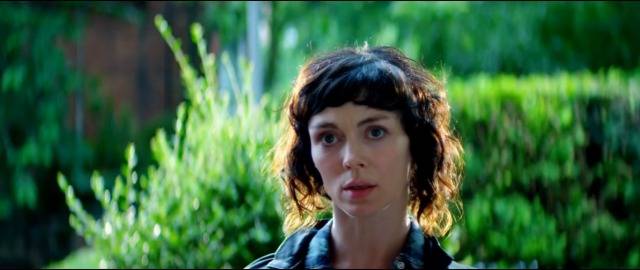 Dalla controparte, all'inseguimento di Jessica e del manoscritto troviamo Lee, un assassino senza scrupoli che dalla sua borsa gialla tira fuori strumenti di morte inquietanti, e Arby, uno psicopatico dallo sguardo vacuo e la camminata pendolante.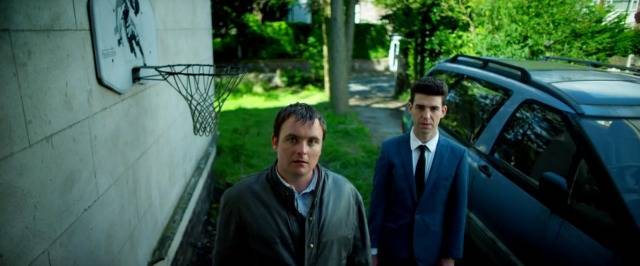 Si capisce sin dal primo momento che Arby ha qualcosa di spezzato – o inceppato – dentro di sé, e sembra non provare nessuna emozione per il mondo esterno se non la volontà di trovare Jessica Hyde.. infatti il suo ritornello è
Where is Jessica Hyde?
ed a quel punto sappiamo che sta per succedere qualcosa di brutto…
Parallelamente ci vengono mostrate le vicende di Michael Dugdale, uno spaventato segretario del ministro della sanità che viene ricattato dalla mafia russa.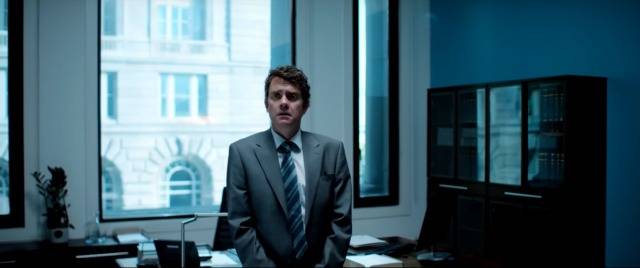 Non lasciatevi ingannare dalle poche spiegazioni iniziali che vi offre Utopia: preferiscono buttarvi subito dentro la storia per poi mettere i tasselli al loro posto a tempo debito.. qui si agisce prima di fare domande.
È molto particolare già dal primo impatto: infatti i colori, le tonalità, sono saturate all'estremo, sopratutto il giallo, che è presente in praticamente ogni scena, come dettaglio o come principale.. Forse per aggiungere un po' di follia? Perché sì, è una storia folle per una serie pazzesca! Il suo incredibile e unico stile e il suo profondo simbolismo rendono Utopia una serie originale. Riprende i toni di colore di film molto allegri e ottimistici degli anni 40-50, giallo, verde acqua e magenta. Non sono certo quelli che ci si aspetta in una serie tv, ma è una contemplata scelta di contrasto, per rendere ancora più evidente la drammaticità della serie. Il giallo predominante nella prima stagione, spesso messo in relazione al Network, nella seconda stagione verrà sostituito dal verde chiaro. I paesaggi invece, che sono spesso campi dedicati all'agricoltura o all'allevamento, assumono un aspetto sinistro così come il praticamente tutto il cibo in Utopia e variano dal giallo al viola, passando per il verde.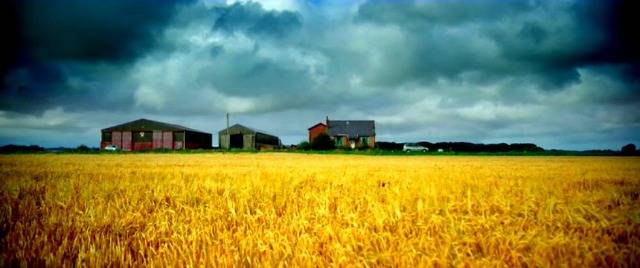 La fotografia è ripresa dai classici hollywoodiani, la regola dei terzi è spesso e volentieri utilizzata nei modi tipici ma anche mettendo il soggetto al centro con delle linee attorno – create da finestre, muri, sedie – per dargli tutta l'attenzione possibile e creare un'intensa simmetria nell'immagine.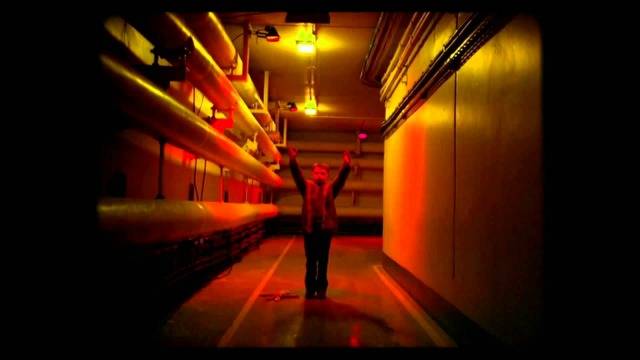 Questo insieme all'uso abbastanza statico delle telecamere e alle linee guida convergenti – che portano a il nostro occhio a seguire i personaggi durante delle fughe o concepire la grandezza di uno spazio alla Kubrick – fanno di Utopia un prodotto d'eccellenza e controcorrente. Utopia ha fatto incetta di premi Emmy Award: uno per la fotografia appunto, uno per la produzione, effetti, musica ed ultimo ma non ultimo migliore serie drammatica 2014.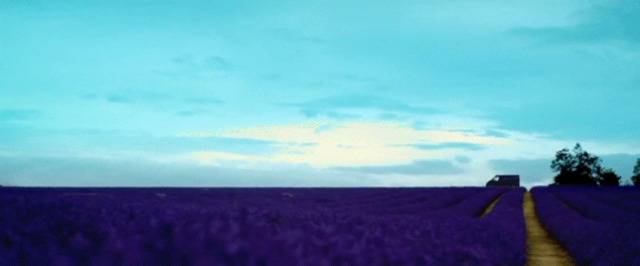 Utopia non è un cliché ed è concepito per fa pensare le persone, anche solo per un secondo, sui problemi dell'umanità e su quanto ognuno di noi sarebbe disposto ad andare oltre, moralmente ed effettivamente, per un "bene superiore", ma sopratutto qui si esplicita un discorso riguardo a quanto il fine giustifica i mezzi. In Utopia il "bene superiore" è mostrato in un mondo che è plausibile, o meglio riconoscibile. Eccetto che la violenza, la brutalità al quale siamo esposti ogni giorno tramite i telegiornali che ci raccontano di guerre, di omicidi, di crimini verso l'umanità ed il pianeta, è compressa in Utopia nel microcosmo della serie e lo spettatore v'è esposto appieno. Qui c'è violenza pura e semplice, improvvisa, spesso definitiva ed indiscriminata.
Tutto ciò, insieme all'abilissimo uso della colonna sonora e delle scenografie porta a rimanere attaccati allo schermo, se non sin da subito, dopo un paio di puntate, perché anche quando si farà luce sui misteri della serie, quando si sbroglieranno le matasse, comunque rimarrà una suspense accattivante condita di dark humour. Utopia è una serie che vuole avere un impatto sulle persone e non è per un pubblico impressionabile.
Il "bene superiore" in realtà è la ragione degli antagonisti, il "male": giusto e sbagliato in Utopia si mescolano solo come sanno fare nelle migliori trame! Sia una parte che l'altra hanno delle argomentazioni convincenti, da un lato un'idea utilitaristica – migliori condizioni per il massimo numero di persone – dall'altra come contrapposizione un'idea di morale comprensibile a tutti, ciò che conosciamo come giusto ma che a lungo termine può avere effetti disastrosi.
"There are no sides. Only people who help you and people who don't" Jessica
Allora…siete pronti ad entrare nella tana del Coniglio?