La notizia bomba si sta espandendo a macchia d'olio, anche se per ora non pare aver trovato conferme ufficiali. Game Of Thrones prova a piazzare il colpaccio. Prova ad inserire in una macchina già di per se' decisamente funzionante, l'ingranaggio decisivo, il pezzo da novanta che più pezzo da novanta non si può. Bryan Cranston. Walter White. Heisenberg. Insomma, ci siamo capiti.
Ora, ripeto: la notizia non è confermata, è stata lanciata da qualche sito americano ma comunicati ufficiali da parte di HBO per adesso non ce ne sono. Si parla di un'apparazione in una puntata – della sesta stagione, of course -, qualcun altro invece parla di un ruolo più definito e definitivo. Fatto sta che i fans sono andati letteralmente in delirio. Soprattutto quelli di Breaking Bad. 
Già, perchè parliamoci chiaro: quell'uomo è una sorta di religione. E se si muove lui, si muovono pure le sue foltissime schiere di fans. Garantito.
Del tipo che quei pochi che ancora non seguono Game Of Thrones, comincerebbero a seguirlo al 100%. Parlo per me: ho amato Breaking Bad come nessun'altra Serie Tv, ed ho amato Walter White come nessun altro personaggio di una Serie Tv. Non seguo Game Of Thrones (lo fanno benissimo tanti altri miei colleghi, meglio non sporcare il loro lavoro), ma non perchè non mi piaccia o altro: semplicemente non mi ci sono mai avvicinato seriamente, per quanto quest'ultima cosa rimanga nella lista delle cose da fare. Ecco, se GOT ingaggiasse Cranston per un ruolo definito e definitivo, sicuramente proverei a recuperarmi tutto Game Of Thrones in un'estate, per stare al passo col momento in cui lui entrerà in scena e capire in che dinamiche potrebbe inserirsi.
E credo che come me, tanti altri fans di BB che non hanno visto GOT, farebbero la stessa cosa. Sarebbe insomma un'operazione commerciale pazzesca per Game Of Thrones, che già è assieme a The Walking Dead la serie più seguita del momento. Potrebbe addirittura pensare di staccare il grandissimo rivale, con Cranston in più nella squadra.
Per adesso sono soltanto fantasticherie in senso assoluto, ma è normale fantasticare quando ti tirano fuori una notizia (vera o meno, è tutto da verificare) del genere. Rubando un'espressione al calcio, ho detto che prendere Cranston sarebbe come prendere Maradona. Il meglio del meglio, insomma. Staremo a vedere. Ma se dovesse succedere, prepariamoci ai fuochi d'artificio…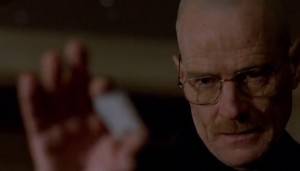 Un saluto agli amici di Breaking Bad – Pagina Italiana ed agli amici di Game of thrones – Italian fans!
Per gli appassionati consigliamo di visitare anche http://gameofthronesitalianfans.altervista.org/)