Qualora dovessero chiedermi "quale serie televisiva ti fa più paura?", non risponderei Outcast o The Walking Dead o chissà quale show riguardante creature orribili. Risponderei fermamente e consapevolmente, "Black Mirror". Il futuro non molto lontano che ci presenta è il nostro; è già tangibile, è dietro la porta a bussare in maniera incessante.
Alzi la mano chi è rimasto indifferente almeno ad un epilogo di uno degli episodi di Black Mirror. E' tornato a fine ottobre con sei puntate da infarto.
Ammettiamo di essere masochisti. Viviamo in un mondo immerso nelle innovazioni apportate dalle tecnologie. Viviamo sui social network. La serie televisiva è geniale al punto tale da affrontare le problematiche di una categoria in via di sviluppo, una categoria di cui fa parte: Black Mirror non ha paura di mettersi in discussione. Si mette a nudo e ci mostra il futuro che ci aspetta.
Spinge sui lati negativi di un qualcosa che dovrebbe essere il trampolino di lancio per una nuova era. In questa terza stagione abbiamo visto protagonisti, più che mai, i social network. Oggi voglio proprio soffermarmi sull'analizzare le due puntate che maggiormente hanno fatto riferimento alle famose community che sono ormai il nostro pane quotidiano: Nosedive e Hated in the Nation.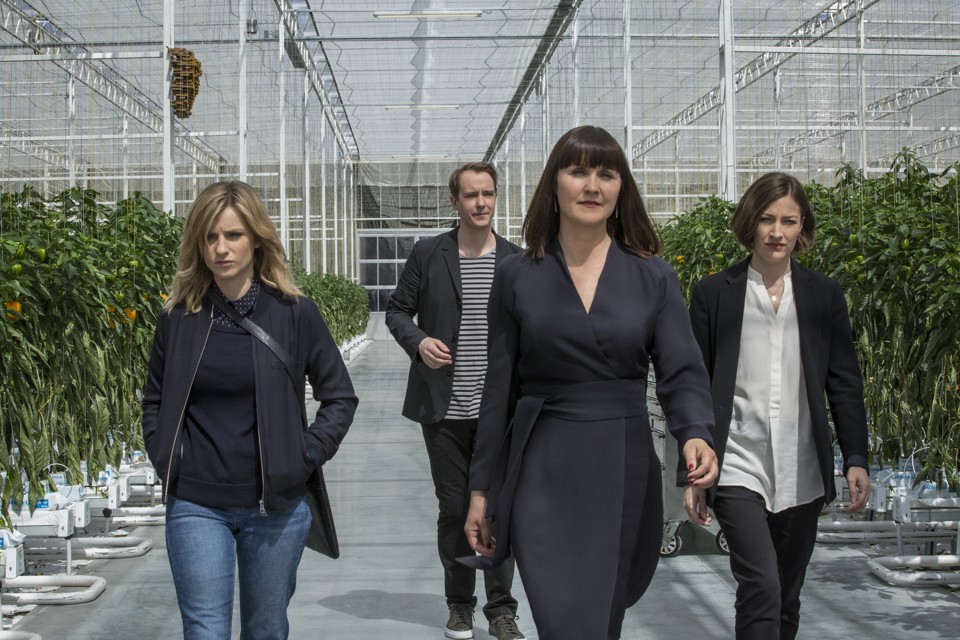 L'ultimo episodio, quello che chiude un ciclo antologico di introspettiva coscienza, raddoppia la durata e l'angoscia. Hated in the Nation si trasforma in un giallo con protagoniste le vittime di un gioco pericoloso e malato. In particolar modo, il riferimento a Twitter è piuttosto palese: l'hashtag è ormai entrato a far parte del nostro immaginario collettivo. #DeathTo è la chiave per una situazione fatta di ansia surreale. Un folle decide di lanciare questa dicitura per far sì che chiunque possa decidere chi vedere morto tra personaggi famosi. Quante volte ci siamo trovati sui social network a puntare il dito e a sparare sentenze? Ammettiamolo.
Su Twitter, in particolar modo, si fa affidamento agli angoscianti 140 caratteri e parte la gara a chi riesce a conquistare più like. La strategia è quella di criticare il più possibile, trovando il consenso nel popolo giudice e onnipotente. In un mondo in cui la tecnologia è arrivata al punto tale di far riprodurre api costruite con nanotecnologie, non ci si può permettere di commettere passi falsi. Il pazzo in questione ha studiato a puntino la situazione: il personaggio che entra di diritto in tendenza con l'hashtag #DeathTo verrà ucciso da un'ape che gli perforerà il cervello.
Pensateci: quante carriere e quante persone come noi vengono distrutte ogni giorno su Twitter? Metaforicamente parlando… ma nemmeno tanto.
Oggetti come il computer, il tablet, lo smartphone rendono potenti anche (soprattutto) i più vigliacchi e i più ingenui. Tra le varie maschere che indossiamo ogni giorno, il profilo del social network è il più crudelmente veritiero. Ci sentiamo in diritto di non avere filtri e poter giudicare. Un altro esempio? Nosedive, altro episodio di Black Mirror.
Probabilmente tra i più attuali futuri, in Nosedive viene presentata una realtà che è già presente. Fashion blogger, youtuber, webstar varie vivono di apprezzamenti: ogni mossa falsa comporta un danno all'immagine, nonché un radicale cambiamento nelle loro reputazioni.
In piccola parte tutti noi diamo ormai più importanza ad un mi piace che ad una carezza, ad commento negativo che ad un sano litigio face to face.
La protagonista viene presentata immediatamente in un contesto roseo, dai colori tenui e rasserenanti. Sorrisi smaglianti, espressioni finte e vestiti perfetti ci hanno terrificato più di qualsiasi disgrazia. Il riferimento ad Instagram è piuttosto palese, il valere un tot stelle su 5 è piuttosto disturbante. Ognuno quotidianamente può assegnare a conoscenti, amici o sconosciuti degli apprezzamenti o meno. La soglia di perfezione è raggiungibile, ma quella di imperfezione è sempre pronta dietro l'angolo a rovinare la vita a qualcuno. Utopia è dire ciò che si pensa, utopia è beccarsi un vero insulto anziché un complimento di circostanza.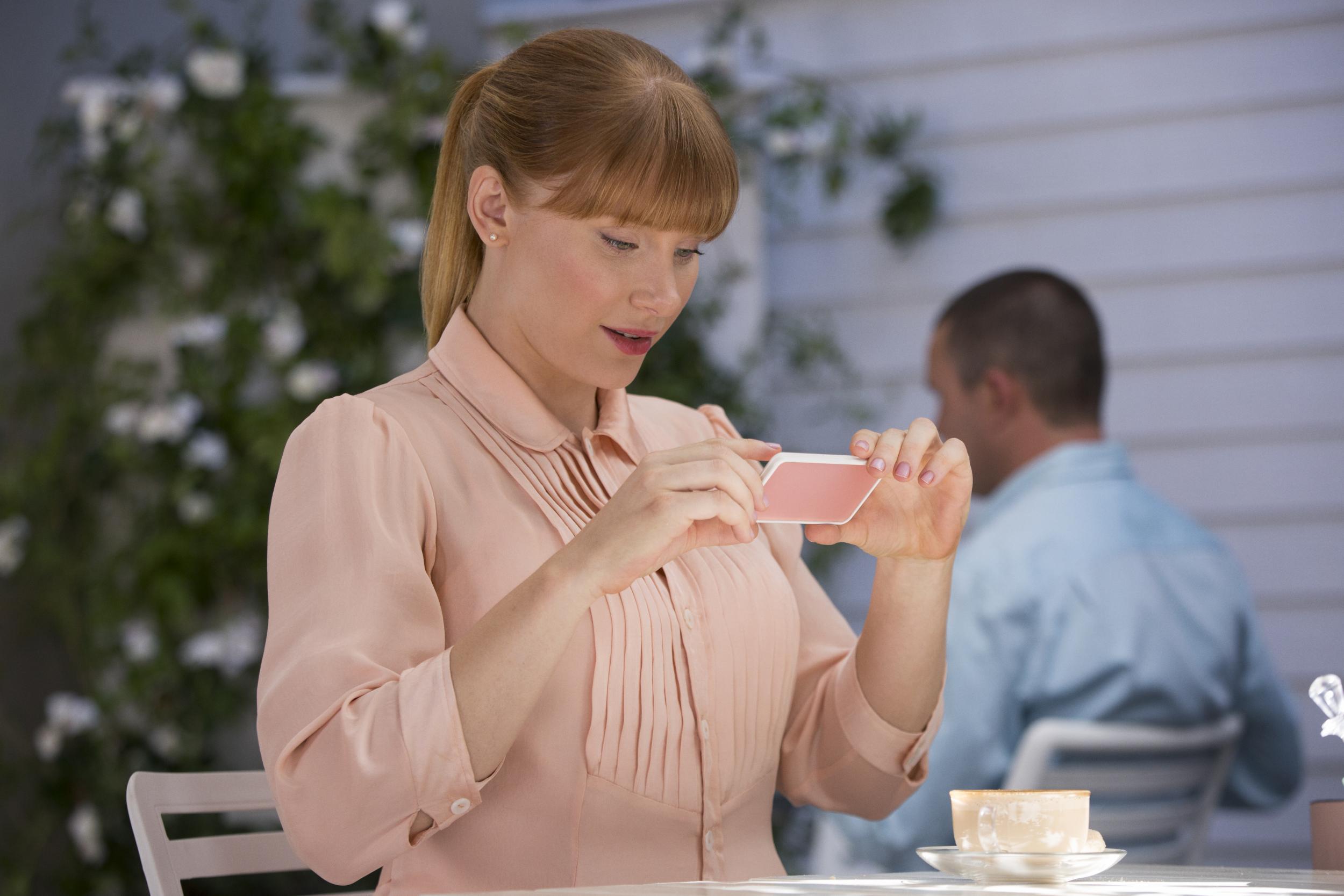 Nel mondo di Nosedive non puoi permetterti di avere il tipico umore da lunedì mattina, non puoi pensare di mandare a quel paese qualcuno perché ti sei svegliato storto. Tutti inizieranno a giudicarti in maniera schietta e inizieranno ad assegnarti il più basso numero di stelle. Le conseguenze? Si resta intrappolati in un gabbia d'oro, dove ti amano tutti per le tue azioni forzate; oppure sei libero da ogni congettura ma nessuno ti vedrà realmente per ciò che sei, continuerà a farti cadere nel baratro.
Una foto al cibo sbagliato, un errore umano, l'essere poco alla moda possono essere le cause di un'emarginazione sociale. Una reputazione basata su menzogna e facciata. I social network sono nati per avere scopi positivi, ma ultimamente stiamo sbagliando completamente a cogliere la loro essenza. Percepirli come un incentivo ad una triste popolarità o come una seconda vita su cui basare la prima non fa che peggiorare la situazione. Black Mirror vuole soltanto farci aprire gli occhi, per dosare l'arrivo inesorabile di un futuro così tetro.
Non basta realizzare di avere a che fare con una potenza raccapricciante. Dobbiamo combatterla, ma non è facile: quella potenza raccapricciante è nelle nostre mani, siamo noi.