Finalmente è uscita su Netflix la tanto attesa nuova stagione di Black Mirror e tutti non vediamo l'ora di divorarla!
In questa quarta stagione troveremo nuove tecnologie e nuovi effetti collaterali che esse portano nel mondo. Composta da sei episodi, affronterà tematiche come: l'inserimento sociale di un nuovo membro d'equipaggio di una navicella (ispirato a Star Trek), la trasformazione dei nostri ricordi in forma visiva, il controllo dei genitori sui figli, le relazioni amorose gestite da un computer e via dicendo.
Non mancheranno nuove chicche particolari, come l'episodio Metalhead girato completamente in bianco e nero e di cui i pochi indizi rilasciati sono stati la tensione e l'azione che compongono il singolo episodio.
Insomma, nuovi episodi che sembrano addentrarsi in tematiche ancora mai sviluppate prima, in questa distorsione dell'universo moderno e futuro. Eppure, uno si chiede "Ma come fanno a sfornare così tanti episodi tutti diversi tra loro e ognuno con una particolarità disarmante?"
A quanto pare l'ideatore della serie antologica, Charlie Brooker, afferma che le idee hanno origine nella sua testa a causa della sua nevrosi. E' da quel punto che parte tutto il lavoro di stesura di ogni puntata di Black Mirror. Ma vediamolo più nel dettaglio nell'intervista concessa a Rolling Stone, insieme alla produttrice Annabel Jones.
Di seguito riportiamo l'intervista di Charlie Brooker a RollingStone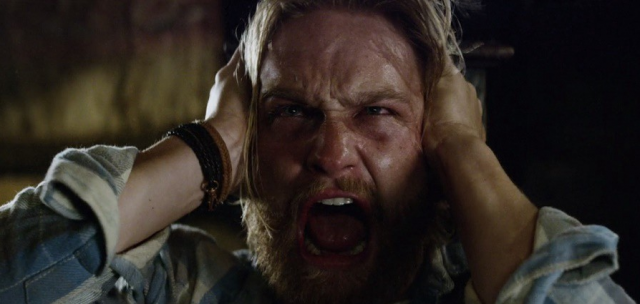 Come è nata la serie? 
Charlie: Dalla mia nostalgia. Sono cresciuto con programmi come The Twilight Zone e Tales of the Unexpected, serie incentrate su un concetto in particolare. Credo che sia un bel modo per esplorare temi interessanti e reinventare lo show ogni settimana: nel nostro caso, anzi, episodio dopo episodio.

È difficile trovare, ogni volta, nuove idee all'altezza delle precedenti? 
Charlie: Molte hanno origine dalle conversazioni tra me e Annabel, che spesso possono essere dark e bizzarre. Lo spunto di partenza è sempre lo stesso: what if, cosa accadrebbe se… Naturalmente andiamo a rivedere tutti gli episodi che abbiamo girato e riflettiamo sui temi che non abbiamo ancora affrontato.
Annabel: Quest'anno volevamo offrire una grande varietà di toni. Da un punto di vista estetico gli episodi sono molto diversi tra loro e credo che questa stagione sia decisamente più ambiziosa delle altre. Con San Junipero abbiamo capito, nonostante il finale fosse malinconico, che Black Mirror non doveva essere necessariamente distopico e triste, ma poteva stimolare il pensiero, essere avvincente e toccare più generi.
Charlie: L'idea per San Junipero è scaturita dal desiderio di fare un episodio in costume che fosse ambientato in un passato recente. Ma stavamo anche pensando ad una storia incentrata sulla realtà virtuale, le terapie mediche e gli anziani. Abbiamo unito le due cose.

Quanto vi diverte concepire questi mondi alternativi e farli sembrare autentici? 
Charlie: Gran parte del lavoro è legato al product design. Siamo coinvolti in particolare con i vari dispositivi e con le interfacce utilizzate dai personaggi: vogliamo che lo spettatore riesca a seguire le logiche di queste tecnologie futuristiche, per quanto sembrino assurde o lontane da noi. In Arkangel la protagonista utilizza un dispositivo estremamente avanzato che sembra, allo stesso tempo, molto familiare. Sono convinto che non potremmo fare questo lavoro se non ci piacesse la tecnologia, perché trascorriamo giorni interi ad analizzare questi aspetti.
Annabel: Se utilizzassimo una tecnologia difficile da comprendere, il pubblico non riuscirebbe a calarsi all'interno della storia, faticherebbe a seguirne la logica.

In che misura le notizie influenzano la scrittura degli episodi?
Charlie: Ci vuole parecchio tempo per concepire e girare una stagione. Ad esempio abbiamo iniziato a lavorare ad Arkangel prima del voto per la Brexit, nel 2016. Ma non leggiamo mai i quotidiani chiedendoci in che modo potremmo applicare a quelle news un approccio in stile Black Mirror: le notizie corrono così velocemente che rischieremmo di sembrare datati. A volte il mondo reale rientra nella serie: con The Waldo Moment (nella seconda stagione, ndr), in un certo senso, abbiamo sfiorato l'argomento Donald Trump. Ma la realtà non è mai il punto di partenza. Chi può dire dove saremo tra sei mesi?
Annabel: Non stiamo cercando di predire il futuro, anche se talvolta ci riusciamo, inavvertitamente.

A proposito di Arkangel: come mai avete affidato la regia a Jodie Foster?
Annabel: Oltre al fatto che è estremamente talentuosa? Jodie ha un lungo rapporto con Netflix, avendo diretto episodi di House of Cards e di Orange Is The New Black. Avendo due figli, ha sviluppato un interesse anche in quanto genitore rispetto alle domande che pone la storia: in un mondo in cui puoi avere molto potere, come lo sfrutti in modo responsabile? Cosa succederebbe se esistesse un dispositivo che ci permette di sapere sempre dove sono i nostri figli e di vedere con i loro occhi? Non riuscivamo a pensare ad altri registi all'infuori di Jodie per una storia sulla privacy, essendo lei diventata famosa all'età di 3 anni.

USS Callister, invece, è il primo episodio ambientato nello spazio.
Charlie: Iniziammo a pensarci sul set di Giochi pericolosi (episodio della terza stagione, ndr). Stavamo girando una scena con gli effetti speciali e ci siamo chiesti quale sarebbe stata una versione di Black Mirror di un'avventura spaziale. Avevo accarezzato anche l'idea di toccare il genere western, ma poi è uscito Westworld, perciò l'ho abbandonata.

C'è mai stata una volta in cui vi siete appassionati ad una trama o a dei personaggi in particolare e pensato di dedicare loro non un episodio, ma un'intera stagione?
Charlie: Sì, è capitato. Potremmo sviluppare una serie animata oppure una serie a fumetti a partire dalle singole storie. Non sono allergico all'idea, ma non ci ho mai pensato troppo: di solito siamo troppo impegnati ad andare nel panico in vista delle scadenze da rispettare con Netflix (ride).
Annabel: Una volta giunti al termine ci dispiace abbandonare i personaggi, visto che abbiamo investito così tanto tempo nel costruire il loro mondo. Ma cerchiamo sempre di raccontare la storia nel modo più soddisfacente possibile: ecco perché, per tornare a qualcosa che abbiamo già fatto, serve una ragione davvero eccellente. Non mi sembra, però, che i nostri personaggi non abbiano avuto una degna conclusione.

Charlie, hai spiegato in passato come queste storie abbiano origine dalle tue nevrosi. È ancora così? 
Charlie: Sì, anche se si tratta sempre di un processo condiviso con gli altri. Il mio compito è di immaginare come sarà il risultato finale e di spiegarlo alle persone che lavorano con me. A quel punto cominciamo a discuterne insieme, dai registi agli interpreti, dai musicisti ai montatori. Quando raggiungiamo un equilibrio non mi sento più proprietario di quell'idea. A dire il vero, anzi, non ricordo più quale fosse lo spunto di partenza, visto che abbiamo intrapreso tante strade diverse.

Ci puoi fare qualche esempio?
Charlie: Il protagonista di Crocodile doveva essere un uomo. Abbiamo inviato lo script ad Andrea Riseborough per valutare un suo interesse, ma lei ci ha risposto dicendo che le sarebbe piaciuto interpretare la parte principale. E così, dopo aver riflettuto, abbiamo deciso di modificare la sceneggiatura e di mettere al centro della storia una donna. Questo l'ha resa anche più interessante.

Avete già iniziato a pensare alla quinta stagione?
Annabel: Sì, abbiamo delle idee. Quando lavori ad una serie antologica come Black Mirror non puoi permetterti di essere ripetitivo o banale. Il nostro lavoro è quello di offrire storie diverse a cui la gente possa appassionarsi. È un privilegio.
Charlie: Cerchiamo sempre di superare la realtà. A patto che la realtà continui a verificarsi… (ride) Con tutto quello che sta succedendo nel mondo, non si sa mai.