Pensavate davvero che fosse finita qui? E invece no. Netflix e Black Mirror continuano a stupirci. A quanto pare qualcosa ci è sfuggito in Bandersnatch.
Nonostante siano stati svelati i vari finali possibili del film rivelazione di Black Mirror, secondo il colosso dello streaming, qualcosa ci è sfuggito. A rivelare questo è stata stesso Netflix che, su Twitter, ci ha lasciato degli indizi.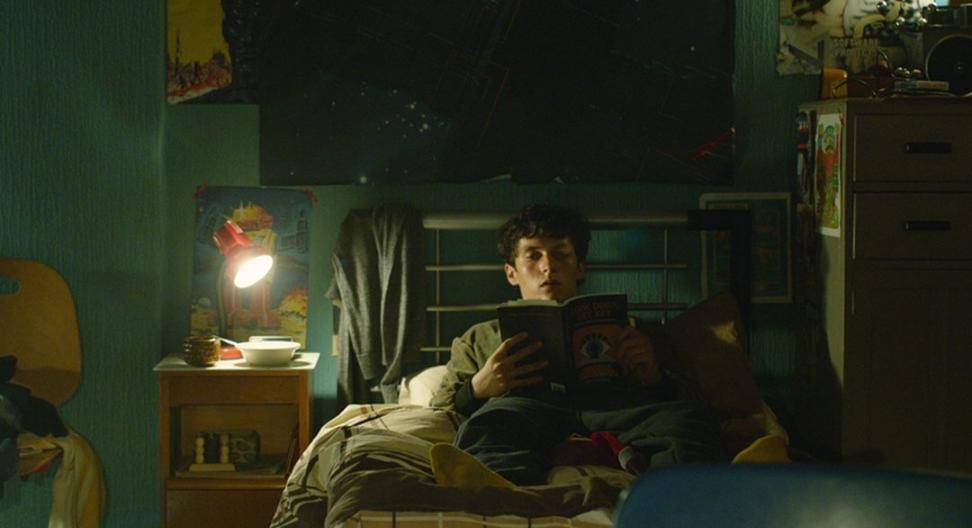 Ecco il messaggio lasciato da Netflix:
think you've seen everything there is to see in bandersnatch? try picking up the family photo, ~twice~

— Netflix UK & Ireland (@NetflixUK) 8 gennaio 2019
Che, tradotto, significa: "pensate di aver visto tutto quello che c'era da vedere in Bandersnatch? Provate a scegliere la foto di famiglia, -due volte-".
Cosa ci siamo persi? Dopo questo post, inutile dirlo, è scattato il delirio. I fan più accaniti, che credevano di essere riusciti a concludere ogni tipo di finale, si sono sentiti smarriti all'idea di dover tornare a rivivere questo film interattivo. A tal proposito, ironizzando, la grande N dà una risposta epica a un utente un po' disperato all'idea di dover riguardare, attentamente, il film: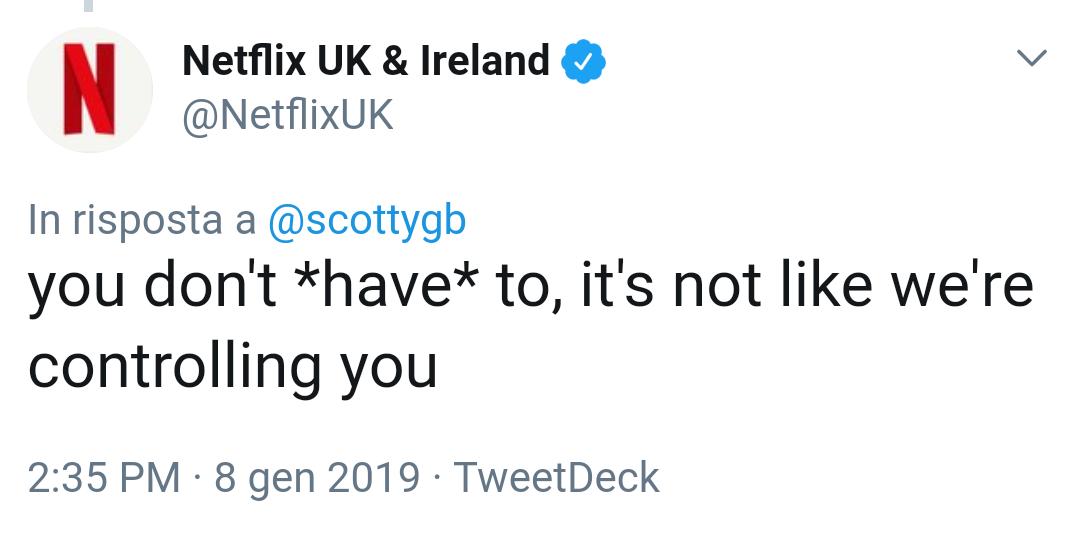 "Non *dovete* farlo, non è che vi controlliamo"
Ora la domanda la facciamo noi, voi avevate già scoperto questo segreto di Bandersnatch senza che fosse Netflix a dirvelo?
Black Mirror Bandersnatch, in sostanza, continua a intripparci.
E durante un'intervista anche la produttrice della serie, Annabel Jones è rimasta stupita dell'enorme successo dello show, e in particolare modo riferendosi al film, ironizzando anche sulla cosa. Ecco le sue parole:
Non era nostra intenzione farvi smettere di dormire. Ci è venuta l'idea di un personaggio controllato da uno spettatore/giocatore ed era una storia che avremmo potuto raccontare solo in maniera interattiva. Quindi siamo praticamente stati condannati a farla. (…) il nostro obiettivo era quello creare un'atmosfera reale.