Ormai tutto il web si è accorto di quanto ami 2 Broke Girls. L'ho detto, ridetto, stra detto. Ma è più forte di me. L'appuntamento settimanale con questa serie è imperdibile. Non c'è stato ancora un singolo episodio in 5 stagioni che non mi abbia fatto ridere di gusto. Quando andrà così mi preoccuperò seriamente e dovrete farlo anche voi: la mia delusione sarebbe epocale. Ma sento che uno scenario del genere non sia così vicino. Quindi mettiamo via le preoccupazioni e concentriamoci sul parlare della nuova puntata.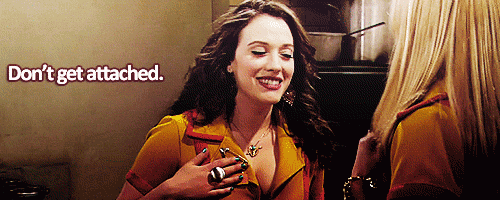 Ritroviamo Max, Caroline ed Earl alla diner alle prese con una proposta di matrimonio. DENTRO LA DINER! Incredibile. Secondo voi infatti poteva andare per il verso giusto? No. Decisamente no. Caroline porta il dolce farcito con l'anello di fidanzamento al tavolo sbagliato ("She also believes table 14 is table 40") creando false aspettative nella sbagliata-futura sposa. Ma come sappiamo tutti Caroline è la sola tra i personaggi di 2 Broke Girls a credere ancora nell'amore (vedi gif 😀 ).
Ma dopo la sigla l'attenzione si sposta subito su un argomento più importante: Earl per la prima volta da quando lo conosciamo si presenta in ritardo a lavoro. Max è super preoccupata, in super ansia. Caroline non così tanto. Sophie si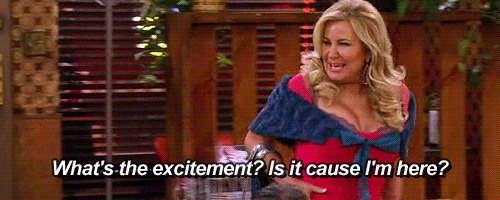 stupisce solamente del fatto che nessuno l'accolga guardando le sue tette durante la sua classica entrata trionfale (l'ho già detto vedi gif, vero?). L'arcano viene spiegato subito in ogni caso: Earl è stato trattenuto al telefono da uno dei componenti del gruppo jazz The Early Birds in cui suonava il sax. Il Ruby's celebra il suo anniversario ma qualcosa non va come dovrebbe: Ruby non vuole che Earl suoni durante l'evento.
Max parte immediatamente all'azione per incontrare la proprietaria del locale. E' inaccettabile che qualcuno impedisca ad Earl di suonare. Questa puntata ci permette di vedere una Max diversa, che dimostra quanto sia legata a qualcuno e come non voglia negargli un piacere del genere. Il tutto può essere riassunto nella proporzione "Ruby hates Earl then Max hates Ruby". L'incontro con Ruby, ad ogni modo, è divertentissimo e soprattutto efficace: Earl potrà suonare con i The Early Birds a patto che si presenti sobrio e soprattutto che si presenti per davvero.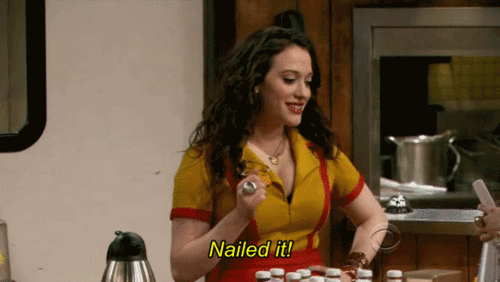 La sera del concerto arriva in un battibaleno e sono tutti elettrizzati (Sophie e Oleg un po' meno visto che odiano il jazz). Earl va completamente nel panico perché realizza di non aver mai suonato una volta non sotto l'effetto di droghe. Mentre Caroline distrae il pubblico cercando di "cantare", Max si occupa di convincere il nostro sassofonista preferito a salire sul palco. Le sue parole non sono efficaci ma i pessimi tentativi di canto della bionda invece sì. Earl imbocca il suo strumento ed è subito show: nulla è cambiato, gli Early Birds spaccano ancora!
…Alla prossima settimana per altre mirabolanti avventure di 2 Broke Girls condite dal sempre presente cinismo di Max Black!