# #
C'è voluto un po' ma finalmente Gendry è tornato
Come saprete ormai tutti, la quinta puntata di Game of Thrones è stato finalmente lo scenario di uno dei ritorni più attesi nella serie: quello di Gendry!
# #
Non ci sperava più nessuno ormai, forse nemmeno Joe Dempsie che interpreta proprio il bastardo Gendry di casa Baratheon. In questi anni di assenza abbiamo visto così tante meme dedicate a lui che sembrava quasi inutile il suo ritorno in Game of Thrones.
E invece, aggiungerei fortunatamente, Gendry è tornato e, a mio parere, l'ha fatto alla grande!
# #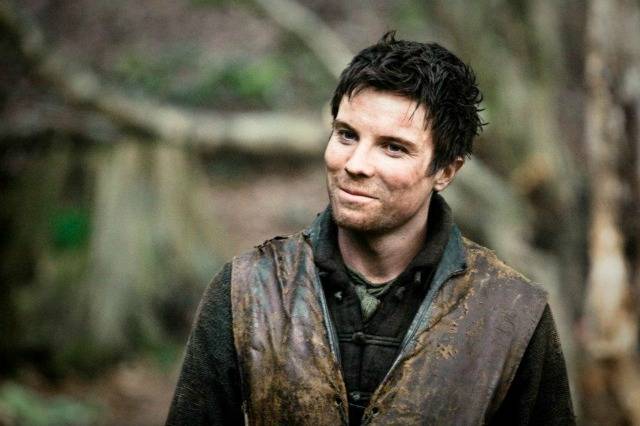 Joe Dempsie ha risposto a qualche domanda sul come è stato interpretare Gendry. Qui commenta proprio il discorso 'meme dedicati a Gendry':
Cosa è successo a Gendry? E' divenuto parte della mia vita quotidiana, e devo dire che non avevo idea di cosa rispondere a quanti mi chiedessero ciò. Mi hanno dedicato meme ogni settimana, ma devo ammettere di esserne stato in parte responsabile, come quando ho twittato "ancora remando" alla fine della 4 stagione. In realtà Gendry era semplicemente tornato alla sua vecchia vita, ma era annoiato dalla ritrovata sicurezza e sentiva il bisogno di essere coinvolto in qualcosa di più grande, una nuova avventura e poi gli si presenta l'occasione. Ha il sangue di suo padre nelle vene e ed è un combattente nato".
Che Gendry fosse tornato alla vecchia vita sembra chiaro nella quinta puntata della stagione. Davos lo recupera per l'appunto proprio nell'acciaieria di Approdo del Re.
Joe ha commentato così il rapporto tra Davos e Gendry:
La scena Gendry-Davos è veramente molto bella. Lui è ormai una sorta di figlio per lui e provengono entrambi dallo stesso posto. Davos sembra capire cosa ha passato Gendry e lui non ha mai avuto una figura paterna alle sue spalle.
Come anticipato, il ritorno di Gendry non è stato proprio in sordina ma anzi, lo ha fatto alla grande. La scena finale lo vede partire per il nord con una formazione del tutto inusuale. L'attore commenta così questa scelta:
"Quando ho letto il mio script in Game of Thrones 7 ho pensato "sarà fantastico!". Far parte di questa sorta di squadra di Avengers che parte insieme alla volta dell'estremo Nord…sono quei momenti che sogni fin da quando volevi divenire attore".
Joe sembra avere le idee piuttosto chiare anche per quel che riguarda il futuro che vorrebbe per il suo personaggio. Di seguito le sue parole:
"Ovviamente ognuno mi chiede come vedo posizionato il mio personaggio anche in una prospettiva futura, io mi sento molto legato a Jon Snow, loro stanno formando un legame, entrambi sanno cosa vuol dire essere bastardi. Sono anche due dei personaggi intrinsecamente buoni della serie. E' anche vero che ciò non basta per proteggerti in Game of Thrones, ma penso che possano essere una forza formidabile – se continuassero a cooperare".
Speriamo che gli autori stiano dalla sua parte e di non dover salutare Gendry di nuovo e questa volta per sempre.