Manca un mese all'uscita dei quattro episodi speciali di Gilmore Girls. UN MESE. Ieri Netflix ha rilasciato il trailer ufficiale. Ci tremano ancora le mani per l'emozione. Ciò che sembrava lontanissimo sta finalmente diventando realtà. In questi due minuti e mezzo cosa abbiamo scoperto? Facciamo un profondo respiro e capiamolo insieme.
Nei 146 secondi rilasciati, sì centoquarantasei secondi, c'è proprio tutto. Anzi forse più di tutto. Gli autori di Gilmore Girls sono andati oltre le aspettative. Non deludere i fan era quasi impossibile. Ma Amy Sherman-Palladino è riuscita a racchiudere tanta bellezza in un tempo limitatissimo. Teaser, foto dal set, foto ufficiali, poster altrettanto ufficiali sono stati rilasciati nei mesi scorsi. Qui però siamo andati decisamente oltre. Ci hanno fatto tornare a Stars Hollow per davvero. Dopo nove lunghissimi anni.
Il trailer in fondo potevamo aspettarcelo. A trentun giorni esatti di calendario dall'uscita non poteva andare diversamente. Gilmore Girls: A Year in the Life si comporrà di quattro episodi come quattro sono le stagioni. Ciò che ci troviamo davanti sarebbe da commentare in milioni di battute ma partiamo dai punti fermi. Nulla sembra essere cambiato in Connecticut tranne per il fatto che un dolcissimo maialino rosa si aggira per il centro di Stars Hollow senza una ragione apparente. Le due Lorelai, mamma e figlia, si sono provvisoriamente riunite. Invecchiate (forse non secondo il corso della natura per via del chirurgo plastico) ma sempre le stesse. Kirk è ovunque, questa volta persino in casa di Emily. Oh Emily. Qui ci tocca passare ad un tasto dolente.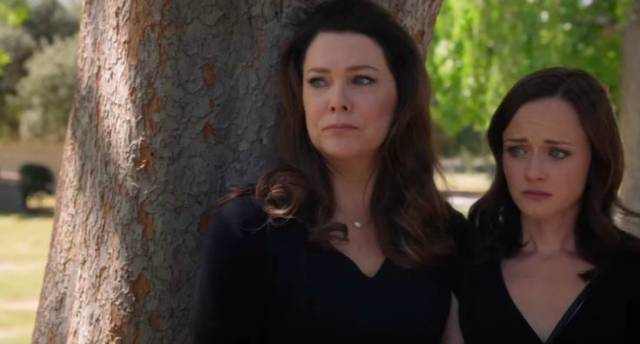 Edward Herrmann ci ha lasciati il 31 dicembre 2014 e per non oscurare la sua magistrale interpretazione di Richard Gilmore gli autori hanno giustamente deciso di farlo passare a miglior vita anche sullo schermo. Nei quattro episodi speciali, come si vede nel trailer, le ragazze dovranno affrontare il funerale e tutto ciò che comporterà avere una nuova versione Emily Gilmore in solitaria. Guardando il gigantesco ritratto appeso in sala, il magone è arrivato forte e chiaro. Ci sarà una parte di narrazione sicuramente poco felice ma è pur sempre "A Year in the Life". Nel bene e nel male.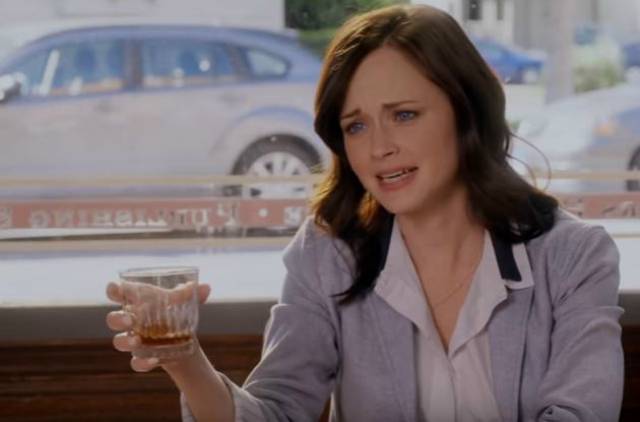 Torniamo a qualcosa di più soft passando all'argomento forse più dibattuto di tutti. Quei mascalzoni degli autori ci fanno rivedere nel trailer tutti e tre gli ex-fidanzati di Rory. Proprio per buttare ancora più carne al fuoco. Chi avrà scelto? Chi conquisterà il suo cuore? #TeamJess, #TeamDean o #TeamLogan? Le schiere di fan sono divise e fino all'ultimo non lo sapremo per davvero. Sul fronte Lorelai, invece, dovrebbe splendere il sole. L'avevamo lasciata al termine della settimana stagione tra le salde braccia di Luke. Potrebbe esserci però qualche nuvola sparsa a quanto appare in video. Speriamo non sia nulla di grave.
Non ci resta che aspettare il 25 novembre! Noi siamo pronti!