Il nostro amato telefilm dedica la puntata di oggi a un personaggio che, personalmente, da sola, adoro: Malia Hale.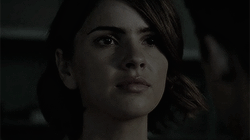 La puntata si apre con la famiglia Argent che cerca degli indizi sui nostri amici Dread Doctors. Gerard racconta al figlio la storia della Beast, che continuo a pensare sia proprio brutta, altro che spaventosa, e lo informa che una giovane fanciulla era riuscita a ucciderlo attraverso una lancia. E solo in questa maniera potranno sconfiggerla. I due poi si separano e Chris trova un tombino pieno di corpi, pian piano mangiati dagli scarafaggi. I morti sono esattamente 23, una parte di quelli che aveva previsto Parrish. Infatti nella scena seguente, situata nell'ospedale della città, il ragazzo e lo sceriffo parlano di tutti quei corpi trovati e Parrish sembra abbastanza spaventato che i suoi sogni stiano diventando realtà.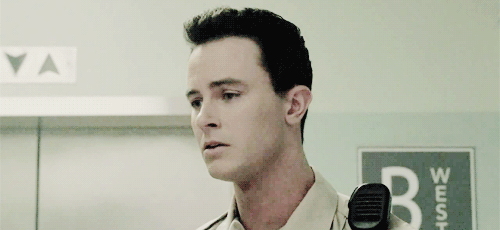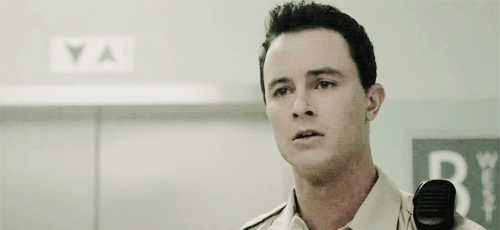 Ci spostiamo, poi, all'Echo House, dove si trova Lydia che, con l'aiuto di Meredith, sta cercando di capire come usare la sua voce per scappare da quel posto maledetto. Meredith non fa altro che incitarla, le dice che deve trovare la sua via, quella giusta, per potersi svegliare e aiutare, così, gli amici. E' un particolare di Lydia che fa sì che sia il mio personaggio preferito, ovvero quello di voler fare qualsiasi cosa per le persone a cui tiene. Peccato che il suo corpo sia ancora in stato catatonico.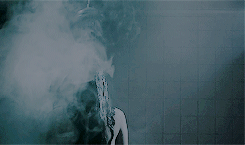 Ed ecco in scena la nostra protagonista della puntata, Malia, che parla con Theo, il quale la vuole "aiutare" a trovare la Desert Wolf. Io, vi giuro, li adoro insieme: lui ha una faccia da schiaffi e lei sembra tenergli testa. Un'accoppiata perfetta.
Quanto ho pregato che si baciassero in questa scena.

Theo la porta nel covo dei DD e le dà dei strani occhiali che la aiutano a capire dove si trova la madre. Malia scopre che la Lupa del Deserto è a Beacon Hills, in un magazzino, dove tiene Deaton prigioniero.
Anche in questa scena mi hanno fatto impazzire, diciamo che in tutte le scene in cui si vedono insieme! 
Però la prima cosa che Malia fa, e che mi è piaciuta molto, è avvisare i suoi amici del covo. Va da Liam e gli chiede di dire a Scott che aveva ragione riguardo i tunnel, che lì sotto c'è la sala operatoria che usano i DD. Ma Liam piuttosto che dirlo a Scott, preferisce andare a vedere da solo. Infatti si reca nei tunnel, ma qualcuno lo sta seguendo, chi sarà mai?Ovviamente il nostro True Alpha e insieme decidono di controllare. Incontrano poi Chris e Gerard, il quale non aveva mai visto Scott versione Alpha.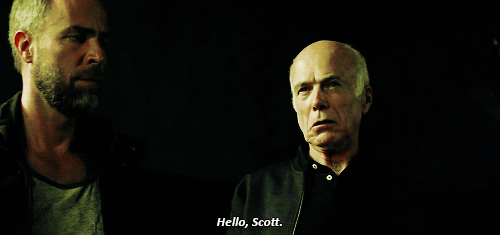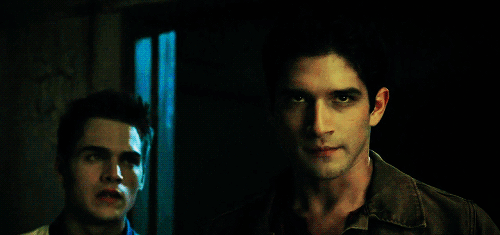 Ritorniamo al nuovo gruppo, che fa abbastanza ridere, di Malia, Theo e Braeden. Quest'ultima non vuole assolutamente che Theo partecipi alla missione suicida, ovviamente accusandolo di aver ucciso Scott. Lei ha perfettamente ragione e io sono fedelissima all'Alpha, ma la battuta di Theo mi fa morire dal ridere.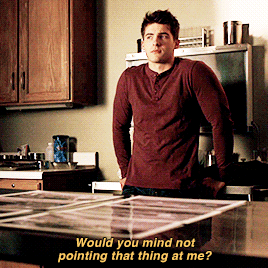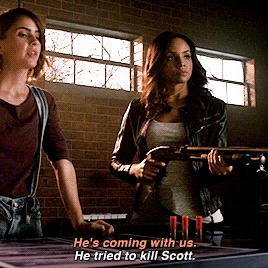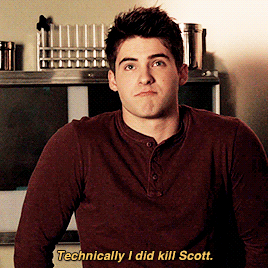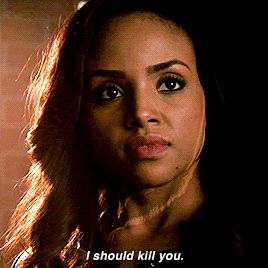 Malia e compani si recano al magazzino e in mezzo a tutta l'incertezza se ci fosse o meno la Lupa, la trovano.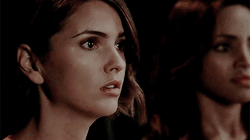 I'm not walking away on a maybe.
Inizia così lo scontro tra Malia e la mamma.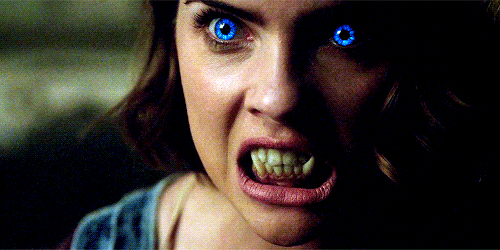 Ah e non vi ho detto che quello str**** di Theo è stato sin dall'inizio dalla parte della Desert Wolf perché voleva qualcosa da lei. Degli artigli. Lui è il tipico personaggio che odi profondamente, ma è così figo che quando lo guardi ti passa tutto.
A questo punto, gli autori hanno dato il meglio di loro stessi. In qualche strana maniera hanno collegato l'urlo di Lydia con Malia, così da poterla agevolare contro la madre. In una scena, Lydia vede la sua amica spaventata e impaurita e cerca un modo per aiutarla.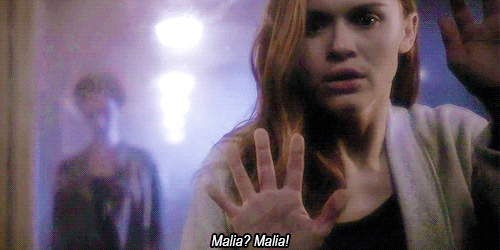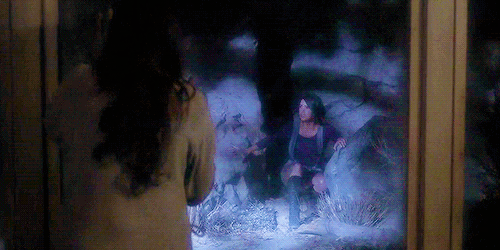 Meredith le dice che solo il suo urlo può servire e così la ragazza combatte contro se stessa, riuscendo infine a urlare. Questa scena è stata meravigliosa: la nostra piccola ragazza biondo-fragola reagisce finalmente perché sente che la sua amica sta per morire, ed è stupendo il parallelismo tra la lotta di Malia con la madre e quella di Lydia per uscire da Echo House. 
Lo scontro viene interrotto dalla Bestia che compare dal nulla e cerca di rapire Deaton. Ho sperato con tutta me stessa che rimanesse vivo, non tanto perché mi piace molto come personaggio, ma perché se ritorna in Teen Wofl, può dire solo una cosa: MUORE IN THE WALKING DEAD, in tutta la sua inutilità. Malia riesce a salvarlo, ma lascia che Corinne, la madre, scappi. Il branco è tornato, devono solo liberare Lydia. E infatti la puntata finisce con i ragazzi che cercano un piano per salvarla.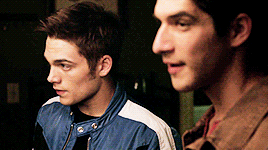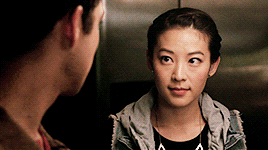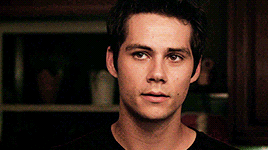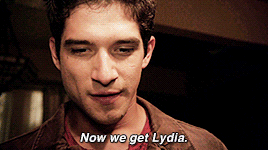 Altre scene interessanti sono quella degli Argent e Parrish, con Gerard che confessa al ragazzo chi è realmente: un Hellhound.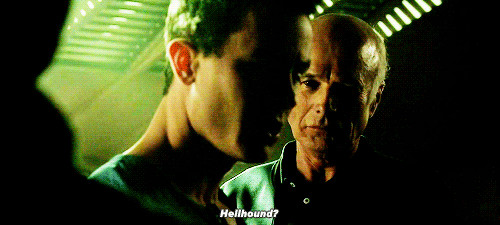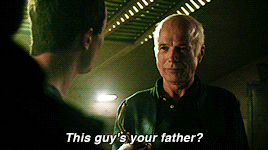 lol.
E la scena del grande ritorno, colui che stavamo aspettando tutti: Deucalion. Torna anche perché la vista che gli aveva dato il Darach è stata temporanea e vuole così vendetta nei confronti di Scott.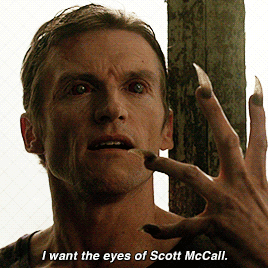 E ora. Una delle scene più belle dei miei amati. Gli Stydia. Io ho letteralmente amato la mano di Stiles poggiata su quella di una Lydia in quello stato. Lui le parla con dolcezza e le chiede di svegliarsi. Nessuno, e dico nessuno, mi impedirà di pensare che lui la stesse implorando di farlo per se stesso. Per averla di nuovo vicina a sé. Stiles non può esistere senza di lei, non può andare a scuola e pretendere che vada tutto bene senza la sua Lydia Martin. E vogliamo parlare di come va fuori di testa quando è preoccupato per lei? Tra l'altro questa scena meravigliosa è accompagnata da una canzone che sto ascoltando da 24h: "Where is my love?"

« Does she knows that we bleed the same? Don't wanna cry but i break that way.. »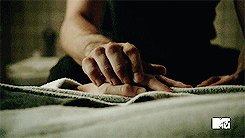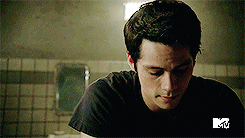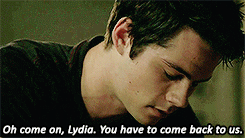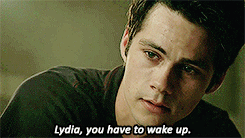 « If she ran away, if she ran away, come back home. »
Ah poi a quella "brava donna" della Martin, vorrei dire due parole: noi poveri fan Stydia non abbiamo mai una gioia. Jeff ci prende sempre in giro, dandoci scene come questa in cui noi ci illudiamo che possa succedere qualcosa e invece…quindi per favore, te lo chiedo in ginocchio, non interrompere MAI scene Stydia. Grazie.
Ma la mia scena preferita in questa puntata è stata questa:
"Do you guys believed in the supernatural?"