In questo marzo 2020, il senso di claustrofobia si fa sentire parecchio. Sono giorni in cui stare al sicuro tra le mura domestiche non è più solo un piacere, ma un dovere civico e morale per proteggere noi stessi, coloro che amiamo e, in generale, tutti quelli che ci circondano. Inoltre, per l'assioma del "c'è sempre di peggio", alcune serie tv ci raccontano alcune vicende di gran lunga più opprimenti della realtà, come nel caso di The Handmaid's Tale. Ecco, magari se soffrite di claustrofobia non guardatele. Se così non fosse, nella nostra lista potreste trovare qualche spunto interessante per trascorrere queste giornate spaparanzati sul divano!
1) The Handmaid's Tale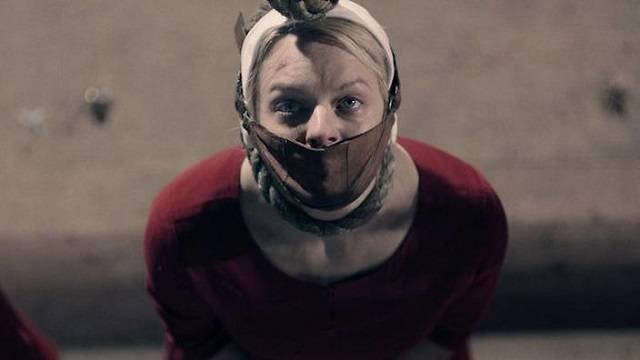 The Handmaid's Tale è una serie tv claustrofobica in ogni senso del termine: la prigionia viene qui intesa in senso fisico e mentale, e molti dei personaggi sono costretti in una vita soffocante e regolamentata al limite dell'assurdo, una vera e propria dittatura in cui paura e silenzio regnano sovrani. In The Handmaid's Tale tutte le donne fertili sono catturate, trasformate in Ancelle e poi spedite nelle case dei Comandanti. Lì sono costrette a vivere quasi totalmente recluse nelle loro sterili stanze, da cui escono solo per far la spesa con un'altra Ancella (non devono mai restare sole quando escono) o per aiutare le Marte nelle faccende domestiche.
Per quanto opprimenti, però, le limitazioni fisiche non sono il problema principale. Dal punto di vista psicologico, infatti, il regime instaurato a Gilead è una tortura ancora maggiore. Una parola sbagliata può essere una condanna a morte, e il peso del silenzio divenire insopportabile. The Handmaid's Tale racconta di una privazione della libertà, dello spazio, della parola e del corpo, una privazione totale e assoluta che non ammette repliche, che toglie il respiro più di qualsiasi spazio angusto, più di qualsiasi bara. Vivere all'interno di Gilead non è diverso dall'essere sepolti vivi.