La musica è una componente fondamentale della nostra vita, ci accompagna e segna i momenti più importanti, siano essi positivi o negativi. E come nella vita reale anche nel mondo del cinema e delle Serie Tv le canzoni rivestono un ruolo enorme. Accompagnano scene indimenticabili e momenti clou o più semplicemente sono le sigle che abbiamo imparato ad amare e a cantare sotto la doccia. A volte ci sono canzoni appositamente scritte, altre volte grazie alle Serie Tv vengono riscoperti vecchi classici.
Moltissime scene dei nostri show preferiti sono rimasti indelebili nella nostra memoria proprio grazie a una canzone di sottofondo, canzoni che appunto associamo in automatico a una determinata Serie Tv.
Ecco allora 15 canzoni che qualsiasi telefilm addicted riconosce subito. 
1) THE VAMPIRE DIARIES – "Never Let Me Go", Florence + The Machine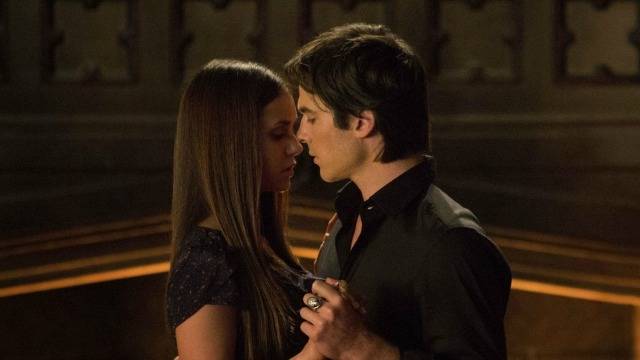 Nella terza stagione di The Vampire Diaries, la ship Delena diviene finalmente realtà. Alla disperata ricerca di uno Stefan che ha spento le emozioni e vaga insieme a Klaus seminando terrore, Elena e Damon si avvicinano sempre di più fino ad arrivare a quella fatidica sera al motel. Mentre sono per la strada, i due condividono una stanza. Quella che inizia come una scena abbastanza tranquilla, in cui Elena non riesce a staccare gli occhi di dosso a Damon, ben presto si trasforma in un famelico bacio vicino a dei distributori automatici. Il tutto accompagnato dalla "Never Let me Go" di Florence + The Machine.