# #
C'è chi diventa serie tv addicted con il trascorrere degli anni, ma c'è anche chi nasce con la passione per questi show televisivi. Personalmente, ho iniziato a guardare quelli che un tempo definivamo "telefilm" già molti anni fa: Buffy l'Ammazzavampiri, The OC e tante altre serie hanno accompagnato la mia infanzia e la mia adolescenza e le ricordo ancora oggi con un velo di nostalgia.
# #
Capita a tutti, a volte, di voler rispolverare vecchi ricordi: ci mettiamo allora davanti al pc a cercare informazioni su quelli che erano i nostri show preferiti e, inevitabilmente, finiamo per lasciarci andare al rewatch.
Quando riguardiamo episodi che pensavamo di aver ormai dimenticato, possiamo avere due reazioni: o ci chiediamo come facessero a piacerci quelle sciocchezze, oppure rivediamo tutto con maggiore consapevolezza.
# #
Ed è proprio di quelle serie tv che, a distanza di anni, hanno assunto ai miei occhi delle sfaccettature diverse che voglio parlarvi, con questi 5 esempi.
1) Buffy l'Ammazzavampiri
Buffy l'Ammazzavampiri è stata una delle prime serie tv che ho amato alla follia. Quando ero più piccola mi piaceva seguire gli episodi per le scene d'azione, per guardare "i vampiri" e perché con Buffy avevo finalmente una protagonista da ammirare.
Crescendo, tuttavia, ho rivisto tutte e sette le stagioni con occhi diversi: la serie che amavo da bambina non era soltanto lotte, mostri sovrannaturali e magia. Buffy l'Ammazzavampiri è colma di metafore che Joss Whedon ha utilizzato alla perfezione per trattare temi molto delicati quali la morte, l'abbandono, l'adozione e i cambiamenti attraverso cui passano gli adolescenti.
2) Malcolm in the Middle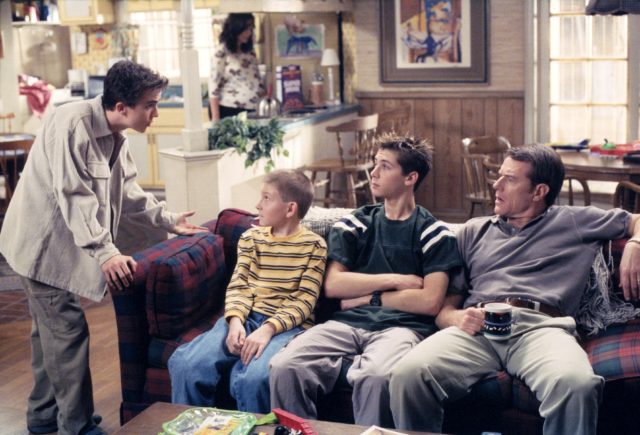 Guardare Malcolm in the Middle da ragazzini era divertente: vedevamo soltanto un'incasinata famiglia americana che ogni giorno ci faceva ridere grazie ai due genitori un po' strani e ai figli scapestrati. Oggi, tuttavia, riguardare la sitcom mi ha suscitato emozioni tutt'altro che euforiche.
Malcolm in the Middle ci parla di capitalismo, di istituzioni corrotte, di meritocrazia inesistente e di una famiglia che ogni giorno lotta per poter vivere in maniera dignitosa. In tutti gli episodi vediamo i personaggi soccombere al mondo che li circonda.
Sitcom come Tutto in famiglia o La vita secondo Jim ci mostravano famiglie relativamente agiate, che affrontavano problemi reali ma sempre risolvibili: Malcolm in the Middle, invece, ci ha messo di fronte una realtà dura che da piccoli, ovviamente, non riuscivamo a scorgere.
3) The O.C.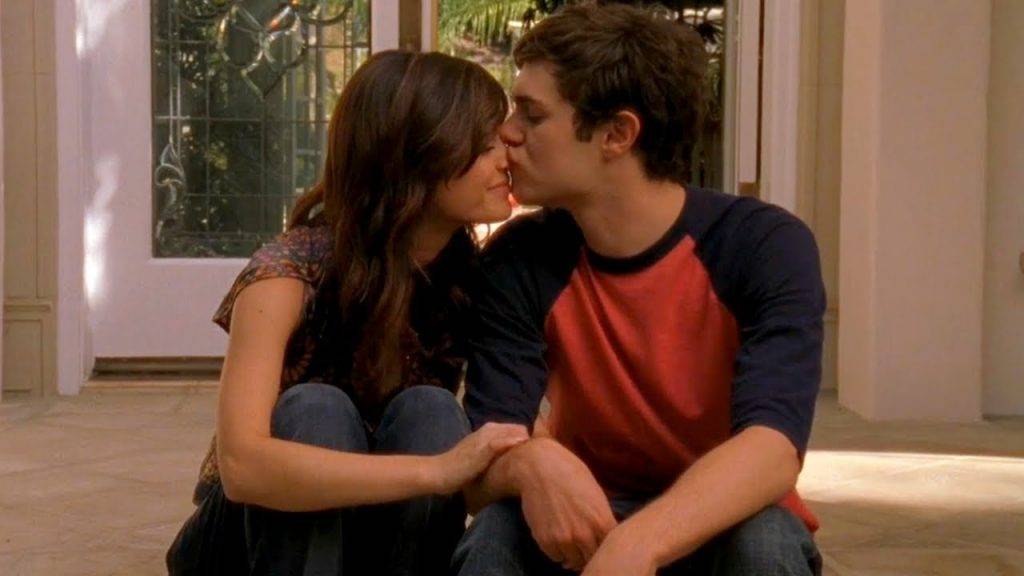 Ammetto le mie colpe: io sono stata una degli adolescenti che alla morte di Marissa Cooper ha chiuso con The O.C. pensando che il suo addio fosse la rovina dello show che tanto amavo. Non ho voluto guardare la quarta stagione, pensavo che non ne valesse la pena e che avrei provato soltanto tanta delusione.
Ho incontrato nuovamente Ryan, Seth, Marissa e Summer soltanto qualche anno fa, quando ho deciso di riprovarci. E ho fatto benissimo.
Mi sono resa conto che, contrariamente alle mie aspettative, la morte di Marissa non è stata un male per The O.C.: ha fatto maturare i personaggi e ha fatto cambiare volto alla stessa serie che si è evoluta e non è stata più il classico teen drama. Senza mai perdere la vena umoristica che lo contraddistingueva, The O.C. è cresciuto insieme ai suoi personaggi e ci ha regalato una serie che resta molto godibile anche a distanza di anni.
4) I Simpson
Come abbiamo già ampiamente spiegato in questo articolo, I Simpson possono essere definiti semplicemente universali. Piacciono al bambino che ride seguendo le vicende della famiglia gialla, ma piacciono anche all'adulto che guarda il tutto con occhi più seri e riflessivi.
Quando tornavo da scuola, sia durante la mia infanzia che durante la mia adolescenza, erano I Simpson a farmi compagnia durante il pranzo. Col passare del tempo, però, ho iniziato a notare che il tutto non è altro che una satira della società in cui tutti viviamo. Una satira davvero ben fatta, oserei dire.
Abbiamo quindi il padre alcolizzato che, pur essendo infelice, lavora per la sua famiglia. Una madre premurosa, un bambino ribelle e sostanzialmente incompreso e una bambina che sembra già un'adulta pur avendo soltanto 8 anni. E una società a cui non interessa dei propri cittadini.
5) Willy, il Principe di Bel-Air
Willy, il Principe di Bel-Air è stata una serie incredibilmente innovativa, ma noi da ragazzini non lo avevamo di certo capito: abbiamo imparato a memoria la sua sigla, che a volte ci capita ancora oggi di cantare con un orgoglio che soltanto chi è nato tra gli anni '80 e '90 può conoscere, e abbiamo riso al linguaggio e alle battute di Willy, ma nient'altro.
Se avete un po' di tempo, però, vi suggerisco una cosa: guardate ancora una volta la serie. Incontrate un'altra volta la famiglia Banks e notate il modo in cui Willy, il Principe di Bel Air spiega alla perfezione il divario sociale tra gli stessi afroamericani: da una parte una ricca famiglia borghese, dall'altra un ragazzo venuto dal ghetto.