Sun Bak è uno dei personaggi più amati della Serie Tv sci-fi Sense8, firmata The Wachowski e targata Netflix. In attesa del Christmas Special annunciato per il 23 dicembre vi rinfreschiamo un po' la memoria sul personaggio più apprezzato dello show.
Da subito Sun Bak si presenta come una donna distrutta interiormente, distaccata dal mondo che la circonda. Sguardo forte e deciso, espressione vuota, entra a far parte della cerchia dei sensate restando in disparte, trattando tutto e tutti come delle "spiacevoli" visioni ("I don't understand this. So if you do not mind, I would prefer to assume you're a hallucination."), mostrando il proprio guscio, la propria corazza, che di botte ne ha prese fin troppe.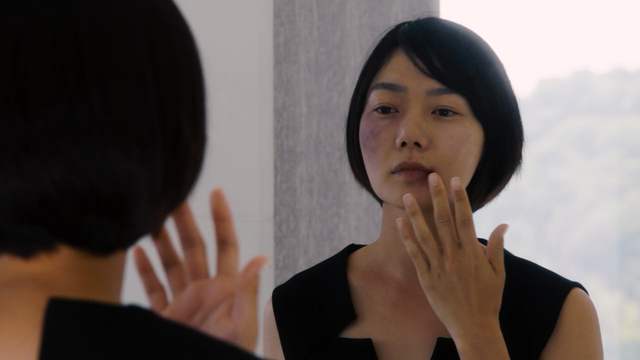 Sun era solo una bambina quando ha perso la mamma malata alla quale era molto legata, a tal punto da prometterle di proteggere lei il padre e il fratello in sua assenza. Crescendo ha mantenuto saldamente la promessa fatta allenandosi e diventando un vero asso nella disciplina delle arti marziali, per divenire a tutti gli effetti una donna forte e indipendente.
I suoi traguardi li ha raggiunti, ma come? È diventata una donna con un gran fiuto per gli affari, che lavora nell'industria del padre dal quale ha sempre avuto un distacco sia fisico che emotivo: un padre che ha avuto occhi sempre e solo per suo fratello Joong, uomo corrotto che trae vantaggi dall'eredità di famiglia, sperperandola in belle donne e divertimento.
Fin da subito abbiamo iniziato ad apprezzare questo duplice aspetto del personaggio: fragile e distrutto emotivamente e al contempo dotato forza fisica e d'animo. Sun è una donna vissuta e si sa, chi ha affrontato svariate difficoltà nella vita matura ha un'enorme saggezza. Saggezza che lei sa bene come diffondere e condividere con il resto della cerchia. Infatti, nelle varie puntate, ha sempre cercato di aiutare i sensate.
Il suo essere disponibile con tutti ci ha fatto innamorare del personaggio. In seguito alla promessa fatta alla mamma ha sempre cercato di mettere gli altri e la loro felicità al primo posto, lasciando la propria nell'ombra. Proteggere gli altri, chi è indifeso, è nella sua indole, nel suo modo di ragionare. Ha sviluppato, anche grazie alle arti marziali, la calma, la disciplina, la capacità di incassare i colpi.
Quest'aspetto del suo carattere si è fatto vivo più volte all'interno della Serie Tv e con le sue abilità combattive ha aiutato spesso gli altri sensate. Ha risolto i problemi di Capheus e la gang che lo tormentava (ben due volte), ha aiutato Nomi a scappare una volta scoperte le sue abilità di hacker, nell'ultima puntata ha messo k.o. le guardie che li tenevano lontani da Riley ("Is that all?" chi non ha amato quella scena badass!?) e tutto questo senza mai chiedere nulla in cambio, sbrigando e risolvendo i propri problemi solo con le sue forze.
La sua dedizione la fa perfino finire in carcere, per proteggere ancora una volta la famiglia, il nome del padre e del fratello, addossandosi le colpe di quest'ultimo nonostante le conseguenze, pur di non andare contro i propri principi morali e alla promessa fatta.
Sempre in carcere, ci regala uno dei momenti chiave per la lettura del suo carattere: "Do you miss your family?" "No, I miss my dog." rivelandoci che nonostante il suo enorme cuore, ci si può affezionare e provare dei sentimenti soltanto per chi è disposto a ricambiarli.
Insomma, Sun Bak è una delle persone più umili che si siano mai viste sul piccolo schermo, è il personaggio in cui tutti vorrebbero incarnarsi, riconoscersi. Saggezza, potenza, cuore immenso. Le persone sul suo cammino sono tra le più fortunate del mondo, mondo che rispecchia in pieno l'esteriorità del personaggio. Distrutto, maltrattato, ignorato ma che nel profondo ha fin troppo da offrire.
Un altro motivo per cui abbiamo amato Sun è il senso del dovere di portare tutti sotto la propria ala protettiva. Nel corso della prima stagione, la vediamo in dialoghi o piccoli momenti con ognuno della cerchia: in tutti questi istanti ella acquista un tono protettivo, confidenziale che porta il suo personaggio ad essere visto come "la mamma" del gruppo, il punto di riferimento, di confronto per ognuno di loro.
"I take everything I'm feeling, everything that matters to me… I push all of it into my fist, and I fight for it."
Sun si fa amare perché è il personaggio più complesso ma, allo stesso tempo, il più semplice da capire, sempre da conoscere, da scoprire, che ti offre in anticipo le risposte, inconsapevolmente. Insomma, Sun è una vera e proprio forza incontrollabile, un portento, proprio come i suoi pugni: ci ha lasciato dei segni addosso, che difficilmente dimenticheremo.
Sun Bak è tanto altro e solo guardando la Serie Tv si può davvero capire l'essenza del suo personaggio. Una figlia devota, un'amica speciale, un esempio da seguire.