SUITS E' TORNATO.  Harvey e Mike sono finalmente sui nostri schermi. Non so se sono in grado di spiegare a parole quanto sia gasata per questo ritorno. Sono una fan recente di questa serie, l'ho iniziata appena attivato l'account Netflix. Risultato: 5 stagioni recuperate in un mese. Dannato Netflix. Dannati affascinanti uomini in abiti eleganti di sartoria. Avreste dovuto vedermi mentre sbavavo di puntata in puntata, prendendomi sempre più e attaccandomi alla storia in una maniera pazzesca.
Ho parlato di Suits con tutti (amici, parenti, colleghi, sconosciuti sul tram, TUTTI). Ho cercato di trascinare nel mio vortice qualcuno per potermi confrontare. E ci sono riuscita. Ora ho due colleghe altrettanto Fan (mission accomplished 🙂 ). Purtroppo,  i simpatici autori hanno interrotto la pubblicazione degli episodi della quinta stagione al decimo, lasciandoci tutti lì ad aspettare. Immaginate come sono potuta arrivare al 28 Gennaio.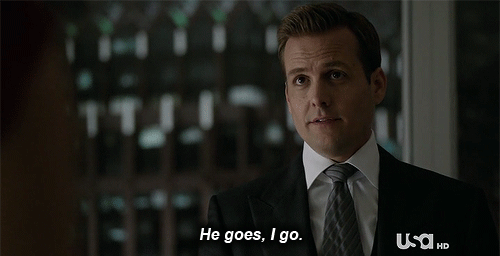 La situazione alla decima puntata era questa: Harvey ha deciso di dimettersi, facendo un gesto di profondo affetto nei confronti di Jessica. Mike non riesce più a sopportare di mentire. Specialmente per preservare la sua storia con Rachel e il loro imminente matrimonio fa la stessa scelta di Harvey (d'altronde "He goes, I go" come ricorda la gif). Perchè in fondo come dice lui stesso alla sua futura moglie "As long as you are with me I'm with you". Peccato che trenta secondi dopo venga arrestato con l'accusa di non essere un vero avvocato. OPS. Qualcuno ha parlato. E da qui ripartiamo per assistere a quaranta minuti di piacevolissima visione che fanno dimenticare tutto il tempo passato ad aspettare (per me molto meno per fortuna, i fan di vecchio pelo aspettavano da giugno. Vi sono vicina).
Mike è finito in prigione dunque. Qualcuno ha detto ad alta voce che lui potrebbe essere una farsa, una FRAUD come lui stesso si è definito sin dal pilot. Ed è proprio questa la parola chiave della 5×11 di Suits secondo il mio modesto parere. Rachel è distrutta e Harvey corre subito in suo soccorso perché solo lui può essere l'avvocato difensore in questo caso, lo sappiamo tutti. Lo sa anche l'avvocato, fastidiosissimo, dell'accusa che tenta qualsiasi stratagemma per tenerli separati. Per fortuna non ci riuscirà.
Ora bisogna capire chi è stato a denunciare Mike.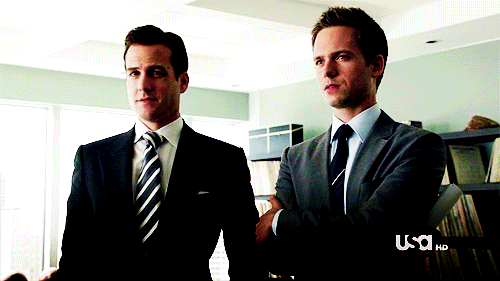 Harvey va da Scotty, Mike da Travis, entrambi per avere conferma di ciò che già sapevano. Non posso essere stati loro le rane dalla bocca larga. Il mistero si infittisce e non possiamo che essere curiosi di sapere come andrà a finire. Nel frattempo allo studio Jessica cerca l'aiuto di Louis per tenere tutto questo polverone a freno e limitare i danni di reputazione dello studio. Lui farà la scelta giusta e si rivolgere a Donna, colei che ha sempre un asso nella manica, quello giusto.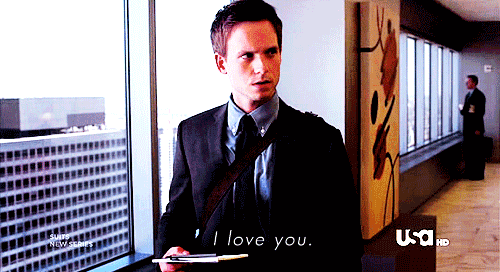 L'episodio si conclude con Mike e Rachel insieme che nonostante tutto decidono di farsi forza a vicenda. Le note di una dolce canzone ci fanno arrivare ai titoli di coda senza esserci nemmeno accorti che sono passati 40 minuti.
…quindi "Who did sell out Mike?"…. Domanda da un milione di dollari…. e non ci resta che aspettare la prossima puntata per scoprirlo….
Stay tuned!