Ogni anno sempre la stessa storia con Orange is the new black!
Aspettiamo un anno per la nuova stagione, contagiati dai vari gruppi Facebook, a pochi mesi dall'uscita cominciamo anche il countdown
-5
-OH MY GOOOOD, SOLO 5 MESI, TI RENDI CONTO?!
-4
-4 MESI! UN MESE FA MANCAVANO ANCORA 5 MESII! COME PASSA VELOCE IL TEMPO!
-3
-MA PERCHE' IL TEMPO SCORRE COSI' LENTAMENTE?
-2
-Non ci credo! Mamma mancano solo 2 mesi!
-Al tuo esame?
-NO MAMMA, PER ORANGE IS THE NEW BLACK! GRAZIE PER AVERMI RICORDATO L'ESAME COMUNQUE!
-1
-Allora, riassumiamo il piano un'ultima volta:
in questi 30 giorni studio bene, benissimo, come non ho mai studiato prima, studio così tanto che alla fine saranno costretti a darmi un Nobel!
Così il 9 Giugno passo la giornata a vedere Orange Is the New Black, e il 10 faccio un esame meraviglioso.
E fu così che una parte del piano riuscì alla perfezione, il resto…
beh, lo ridò a Luglio.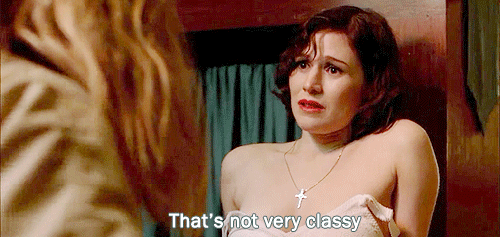 Quando finalmente arriva il fatidico giorno del rilascio dell'intera stagione, non possiamo far altro che vederli tutti insieme. Ma cosa succede dopo aver visto tantissime puntate consecutive di Orange Is the New Black? Quale strano meccanismo si attiva nella nostra mente? E soprattutto, saremo ancora recuperabili come esseri umani normali?
Probabilmente no, e queste 10 cose che rischiamo di fare ogni anno ne sono la dimostrazione evidente.
1. Cavolo! Adesso devo ricominciare con la mia vera vita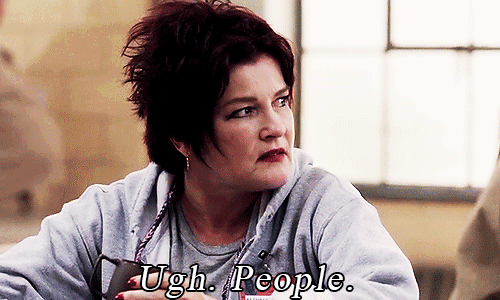 Non è così semplice ricominciare a vivere dopo una sessione intensiva di Orange Is the New Black. È come staccare la spina e tornare nel mondo reale. Un mondo pieno di caldo insopportabile, di esami, di lavori estivi e di temporali improvvisi quando non hai portato l'ombrello. Preferiremmo rimanere ancora un po' nel mondo di Orange Is the New Black, decisamente. Ma purtroppo la vita non è fatta di Serie Tv (anche se ormai passiamo più tempo a guardare telefilm che a dormire) e di conseguenza ogni tanto bisogna creare la propria Serie televisiva semplicemente vivendo la nostra vita.