L'ultimo episodio di The Walking Dead 10 rispecchia molto la prima metà dell'ottava stagione di Game of Thrones. Nel corso delle sue stagioni, la serie AMC, ha visto gradualmente aumentare le tensioni tra i buoni e i Sussurratori (Whisperers) fino a questo punto. The Walking Dead ha già tracciato un parallelo con Game of Thrones di recente, in gran parte grazie alle scene nelle caverne della prima di metà stagione, che hanno attirato lamentele per essere troppo oscure, proprio come la battaglia di Grande Inverno.
L'ultima stagione di Game of Thrones ha subito molte critiche per non aver raggiunto i risultati sperati rispetto alle glorie passate. Abbiamo aspettato otto stagioni per poter finalmente godere della visione della straordinaria battaglia tra i vivi e i non-morti. L'episodio, che ha fatto da giro di boa per l'ultima stagione, non ha ottenuto i risultati sperati. Ci sono molte analogie tra "Morning Star" e la prima metà stagione di Game of Thrones.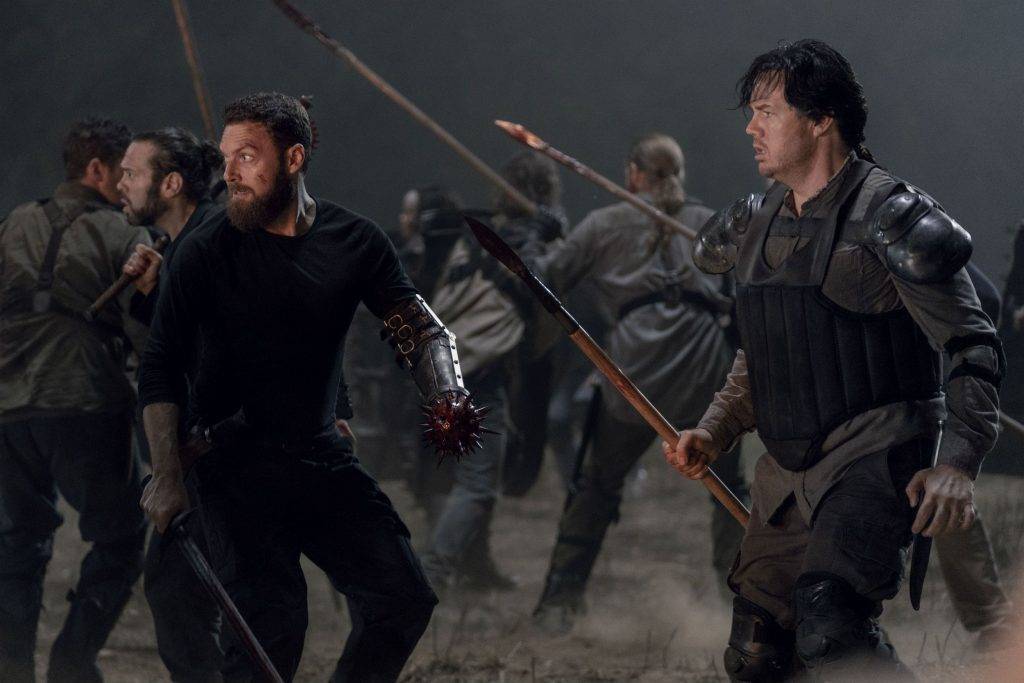 In primo luogo, c'è l'impostazione della battaglia, lo schieramento delle truppe con l'obiettivo di difendere la roccaforte dagli invasori. In Game of Thrones, arrivano le case del Nord e gli ex membri dei Guardiani della notte, in The Walking Dead, Aaron si ferma su un carro con Gamma, Judith e altri. Vale anche la pena di notare che sia i Whisperers che i White Walkers usano i morti rianimati come parte della fanteria. Proprio come Daryl riceve la sua giacca riparata da Judith, Jorah riceve la spada della Casa Tarly prima dell'inizio del combattimento.
Infine, entrambe le battaglie includono anche un momento di romanticismo pre-combattimento: Arya e Gendry in Game of Thrones e Carol ed Ezechiele in The Walking Dead 10. Poco prima della Battaglia di Grande Inverno Podrick canta una ballad che farà da sfondo a tutte le story-line. Poco prima della battaglia di Hilltop anche Eugene si appresta a cantare una canzone che poi accompagnerà la chiusura di alcune storie la notte prima della battaglia.