La speranza di rivedere per l'ultima volta i Klaroline di nuovo insieme non è ancora morta (la speranza non è forse l'ultima a morire no?). Nella quinta stagione di The Originals, che ahimè sarà l'ultima, parola di Julie Plec, Klaus Mikaelson avrà il piacere di incontrare per l'ultima volta una sua vecchia fiamma.
Direttamente da Mystic Falls arriverà Caroline Forbes. Stando a quanto riportato da TvLine, Candice King, attrice che ha interpretato la bionda Caroline in The Vampire Diaries, rivestirà di nuovo i panni della vampira per prendere parte alla serie spin-off The Originals.
"Ho spesso immaginato il percorso che avresti intrapreso nella tua vita, ma il futuro che hai scelto è più nobile di quanto avrei mai immaginato. Per favore accetta questo contributo alla tua causa virtuosa. Non vedo l'ora di ringraziarti di persona, un giorno. Non importa quanto ci vorrà. Tuo, Klaus".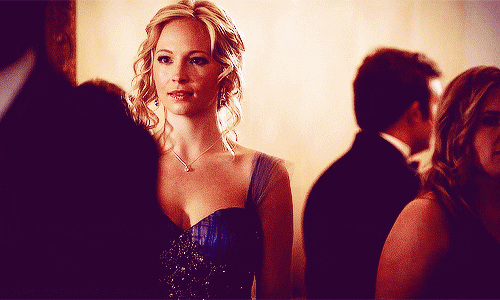 Con la lettera strappalacrime, che chiudeva la quarta season, scritta da Klaus per Caroline, si poteva intuire una futura riunione dei Klaroline nella quinta stagione. E ora ne abbiamo la conferma: l'ibrido di casa Mikaelson rivedrà la sua bella. Ovviamente non si hanno altre informazioni riguardo ai Klalorine, se non che la bionda vampira comparirà già dalla prima puntata della quinta stagione (e forse la vedremo solo in quell'episodio).
Oscuro è anche il come questa "riunione" avverrà. Non sappiamo se sarà Caroline a fare una piccola capatina a New Orleans, o se Klaus tornerà a Mystic Falls, magari alla Salvatore Boarding School for the Young & Gifted, scuola di magia fondata da Caroline e in cui l'ibrido originale e Hayley hanno deciso di mandare la figlia Hope.
Caroline sarà la direttrice della scuola, oppure avrà un ruolo più rilevante? Non siamo a conoscenza nemmeno di questo. La quinta stagione di The Originals avrà, come la quarta, un salto temporale e avremo una "nuova" e cresciuta Hope.
Sicuramente dal Comic Con di San Diego arriveranno altre news! Stay tuned.