L'ottava (e ultima) stagione di Game of Thrones potrebbe essersi appena conclusa, ma i ragazzi di HBO stanno già pianificando l'inizio dello spin-off in uscita – si spera presto. A George R.R. Martin piace chiamarlo The Long Night e intanto la rete ha già commissionato un episodio pilota dalla scrittrice Jane Goldman. Il Belfast Telegraph ora riferisce che la serie inizierà le riprese a ottobre negli studi di Paint Hall. Lo staff è già stato informato sulla situazione e il prossimo progetto vedrà la serie tornare indietro di 1.000 anni prima degli eventi di Game of Thrones.
Il personale di Paint Hall è ottimista sul ritorno di Game of Thrones, dicendo alla pubblicazione: "Questa è una fantastica notizia per tutti in studio – dal cast e dall'equipaggio, fino ai rigger e al personale di catering." Lo studio è stato il palco principale per gran parte del Trono di Spade, mentre altre aree dell'Irlanda del Nord sono state utilizzate come set. Nel frattempo, Martin ha recentemente rivelato dettagli sulla Serie in uscita, confermando che la serie non presenterà gli stessi membri del cast della serie originale.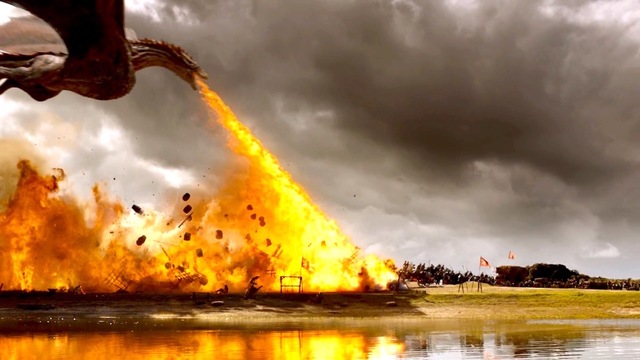 Fin ora non si parla di Serie completa, ma solo di un episodio pilota. Ricordiamoci che il pilot di Game of Thrones ne ha fatta di strada prima di essere mandato in onda. Sappiamo solo che le riprese inizeranno ad ottobre e dato che la data è così vicina la HBO potrebbe già avere qualche attore all'interno del cast. Come nota il Telegraph, la serie prequel è ambientata molti anni prima degli eventi narrati per otto stagioni, durante la Age of Heroes. Non vediamo l'ora di conoscere maggio dettagli, sperando che arrivino presto.
Un'attesa infinita che oscilla tra l'inizio dell'ottava stagione e le riprese della Serie prequel!