Legends of Tomorrow, così come tutte le Serie Tv targate Greg Berlanti e The CW, reduce dal rinnovo per una terza stagione vuole "festeggiare" con noi fan con questa splendida notizia. Per molto tempo si è parlato di questo personaggio, che più volte ha fatto capolino sulla scena per delle brevi apparizioni: lo abbiamo visto in The Flash e in Legends of Tomorrow.
Una volta considerato l'anti-eroe per eccellenza, quello che ha fatto innamorare il pubblico per la sua vena ironica e il suo sorriso beffardo, alla fine si è rivelato per l'Eroe che è realmente, abbracciando questa sua natura "nascosta".
Forse avete ben capito di chi stiamo parlando… ebbene dopo tanto vociferare, dopo tanti spoiler, dopo tutta questa agognata attesa, ABBIAMO L'UFFICIALITA'
Wentworth Miller tornerà nello show nel ruolo di Leonard Snart (alias Capitan Cold) per unirsi alla Legion of Doom, il gruppo composto da Reverse-Flash, Damien Darhk e Malcolm Merlyn.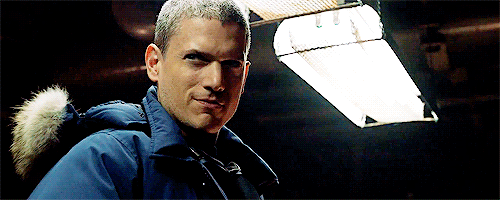 È stato lo stesso Wentworth Miller a dare l'ufficialità e qualche dettaglio in più sul suo ritorno, durante le interviste ai Television Critics (a cui era presente per parlare di Prison Break):
"Lui non ha ancora intrapreso quell'avventura della prima stagione. Così, quando lo incontriamo di nuovo 'nel 2017', penso che sarà molto simile allo Snart che abbiamo visto nella prima stagione di The Flash. E non vedo l'ora, perché sarà un arco narrativo completamente diverso!".
Miller ha anche aggiunto dei particolari sull'interazione con il suo partner in crime, Mick:
"Penso che sarebbe deluso. Penso che una parte di questa delusione sia azionata dal fatto di vedere il suo ex partner del crimine mostrare un lato più morbido ed eroico. Perché questo significherebbe che anche lui potrebbe tirare fuori le stesse doti. Non vedo l'ora che arrivi la loro interazione".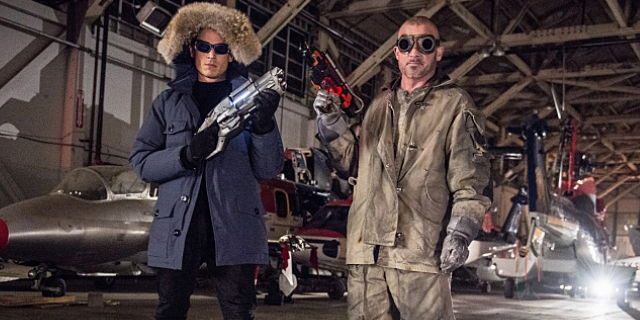 Heat Wave, infatti, era sempre meno propenso alla nuova attitudine eroica di Capitan Cold. Adesso che Leonard è tornato di nuovo cattivo, avrà da ridire sul fatto che il suo migliore amico si sia lasciato "ammorbidire" dalle gesta eroiche delle nostre leggende?
Aspettiamo con ansia il ritorno di Legends of Tomorrow dopo questa ulteriore notizia!