Iwan Rheon vestirà i panni di Maximus
Come sappiamo manca sempre meno all'uscita di Inhumans, la nuova serie Marvel in collaborazione con ABC a cui Iwan Rheon prenderà parte.
Assisteremo finalmente allo scontro tra Black Bolt (Anson Mount) e il fratello Maximus, interpretato dall'ormai noto Iwan Rheon (Esatto, lui, Ramsay Bolton di Game of Thrones).
E' di questi giorni l'ultima foto rilasciata che ritrae proprio i due protagonisti uno fronte all'altro. (Qui i dettagli).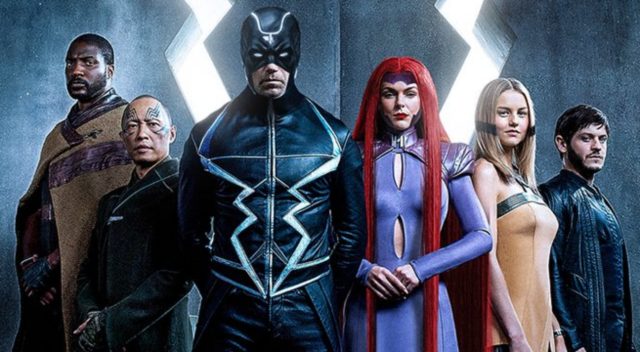 Scott Buck, sceneggiatore della serie, ha recentemente motivato così la scelta di utilizzare cinema Imax per  la premiere della stagione:
'Ci offre la possibilità di avere un debutto forte e teatrale. Ci ha permesso di pensare in grande, di utilizzare effetti visivi che normalmente non vedi sugli schermi TV. Volevamo fosse notevolmente meravigliosa e inusuale. Nella serie ci sono parecchio umorismo ed elementi fantastici, ma ci ritroviamo ad avere a che fare con persone in cui possiamo rispecchiarci che affrontano un momento di crisi: una famiglia reale viene costretta a vivere come fanno i rifugiati. Solo che loro hanno dei superpoteri.'
Quello che sappiamo è che Iwan Rheon nei panni di Maximus darà certamente del filo da torcere al fratello spodestandolo dal trono, o quanto meno provandoci, costringendo così la famiglia reale a rifugiarsi alle Hawaii.
Sembra proprio che Iwan non voglia rassegnarsi! Perso il trono di spade, cerca ora di conquistarlo in un altro regno, questa volta con l'aiuto di qualche superpotere!
Di recente Iwan ha ricordato proprio la sua interpretazione di Ramsay Bolton in Game of thrones parlandone in una live chat per BUILD.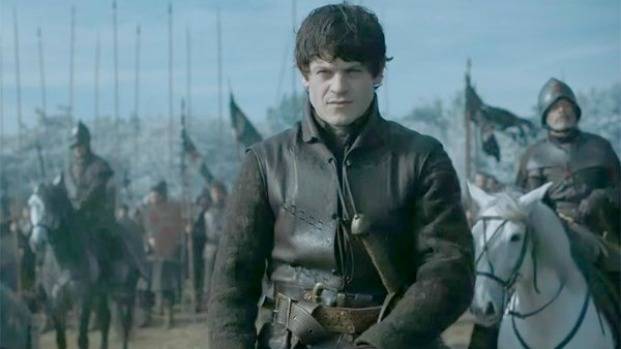 Noto per il suo sadismo, Ramsay Bolton si è fatto diversi nemici durante la permanenza nella serie. Uno degli episodi più cruenti è stata sicuramente la prima notte di nozze con Sansa Stark. In merito a quella scena Iwan ha dichiarato:
"È stato orribile da girare. Davvero, non avevo alcuna voglia di farlo."
Non è stata quindi una sorpresa per Iwan scoprire che il personaggio avrebbe avuto una permanenza a breve termine nella serie. Ramsay rappresenta un tipo di Villain che in Game of Thrones avrebbe impedito lo sviluppo narrativo della storia stessa. Proprio lo stesso attore ammette:
"Arrivi a un momento in cui un personaggio è talmente cattivo, che non serve più alla serie. Cosa faranno dopo di lui?"
Inutile aggiungere che non sembra previsto un suo ritorno per le ultime due stagioni. Per ovvi motivi aggiungerei
Se vogliamo dunque rivedere Iwan sul piccolo schermo possiamo aspettare il 26 settembre (o per i più fortunati il 1 settembre alla premiere Imax) nel ruolo di un altro Villain che promette scintille: Maximus!
Per ingannare l'attesa ci potremo godere la settima stagione di Game of Thrones che esce FINALMENTE domenica 16 luglio.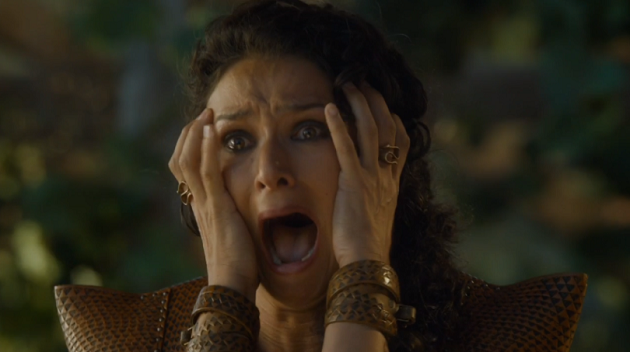 WINTER IS HERE