Ian Somerhalder sbarca sull'emittente streaming Netflix con un nuovo progetto. Avevamo già annunciato questa notizia qualche tempo fa ed adesso ne arriva la conferma, svelando anche qualche dettaglio in più sulla Serie Televisiva.
L'attore, dopo aver detto addio a The Vampire Diaries, torna sul piccolo schermo nel ruolo di protagonista nello Show V-Wars, del quale sarà anche produttore. Lo Show si baserà sul romanzo scritto da Jonathan Maberry.
Somerhalder interpretà Dr. Luther Swann, un umano che entra in un mondo pieno di orrori quando una malattia sconosciuta trasforma il suo migliore amico, Michael Fayne, in un predatore assassino che si nutre di altri esseri umani.
Mentre la malattia continua a diffondersi, trasformando sempre più persone in questi "vampiri", la società si divide in due fazioni. Swann dovrà correre contro il tempo per capire cosa sta succedendo, mentre Fayne diventerà il leader sotterraneo di questa nuova razza.
Non avremo potuto immaginare una scelta migliore di Ian Somerhalder per portare la sua acuta comprensione di questo genere e per guidare il cast di V-Wars; sarà una forza creativa oltre a fungere anche come regista per questa stagione. Siamo entusiasti di collaborare con Netflix per portare il mondo multiforme che Jonathan Maberry ha creato per il pubblico di tutto il mondo.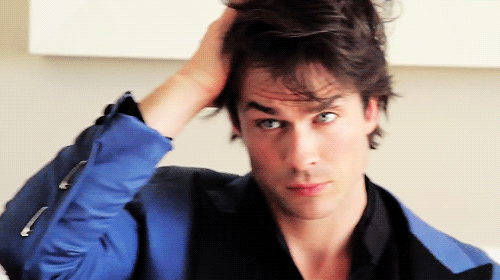 Brad Turner conosciuto per 24 e Stargate, dirigerà l'episodio pilota e figurerà come produttore esecutivo della Serie. Inoltre è stato confermato che V-Wars sarà composta da dieci episodi.
Una notizia dunque che rende felici molti fan dell'attore che l'avevano conosciuto per il suo ruolo di Damon Salvatore in The Vampire Diaries.
Anche se questa volta non vestirà i panni dell'affascinante vampiro siamo sicuri che farà un ottimo lavoro nel ruolo dell'umano.
Cosa ne pensate?