Durante la settima stagione di Game of Thrones ciascuno di noi ha avvertito la mancanza del metalupo albino. Quel lupo bianco che dà direttamente il soprannome al nuovo Re del Nord.
Effettivamente non si sa nulla di spettro dalla resurrezione di Jon: infatti le scene con Spettro sono state crudelmente tagliate per motivi di budget.
Nell'episodio nono della sesta stagione la scelta si divideva tra il far partecipare alla battaglia dei Bastardi il metalupo di Jon o permettere al gigante Wun Wun di dare la vita per il salvatore dei Bruti. E già sappiamo come è andata a finire, ma non è stato questo l'unico taglio.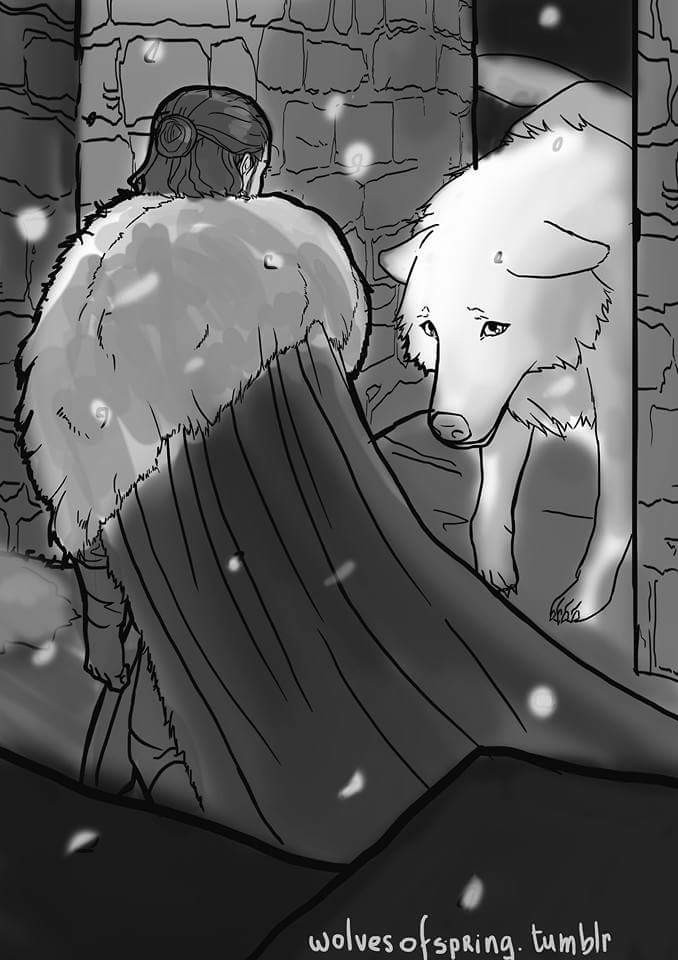 Spettro è fatto completamente in CGI, tecnologia che tra draghi, giganti, metalupi e chi più ne ha più ne metta fa sentire il suo peso rilevante a livello di budget.
Tuttavia la dichiarazione di Bryan Cogman ci lascia quanto meno rimmaginare la storia come sarebbe dovuta effettivamente andare.
"Nel secondo episodio della settima stagione di Game of Thrones – dichiara Cogman – Nymeria non doveva essere l'unico metalupo a comparire sulla scena". Al termine dell'episodio Stormborn avremmo dovuto assistere al saluto tra Jon e Spettro e alle raccomandazioni del Re del Nord nei confronti della sorella.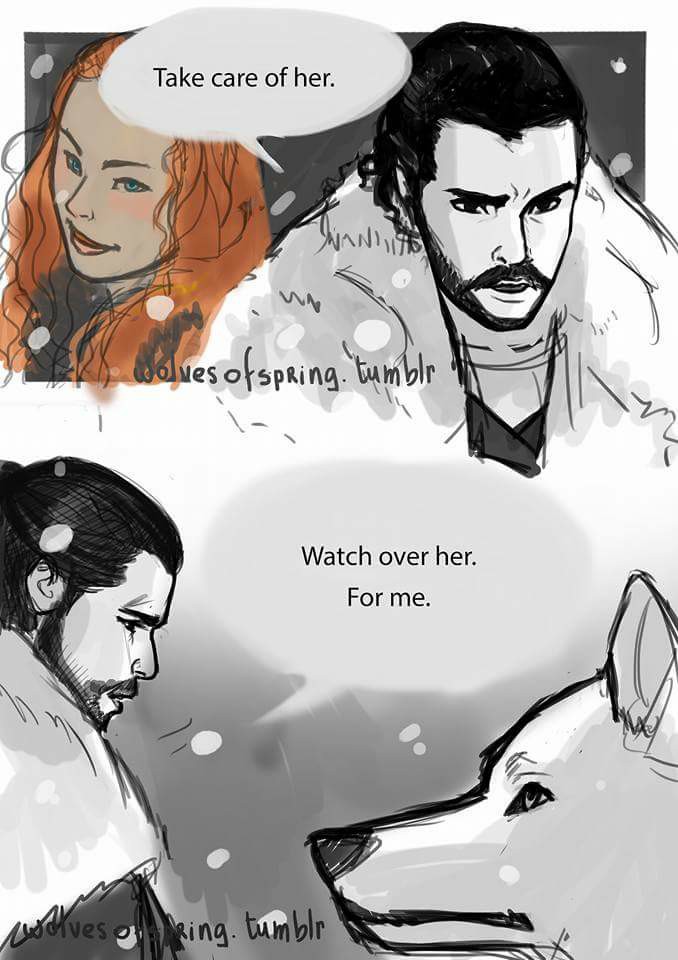 Sarebbe stata una scena toccante e piena di quell'affetto completamente sincero e senza remore tra Jon e il suo Spettro, quel compagno che non l'ha mai abbandonato e che è sempre stato pronto a difenderlo da tutto e tutti.
Jon promette ancora una volta di tornare. Ancora una volta deciso a mantenere la promessa fatta al suo migliore amico.
Con queste immagini possiamo lasciar correre la fantasia e ricordarci che per quanto Spettro non si veda da un po', rimane sempre vivo e partecipe nella storia di Game of Thrones.