David Lynch è un tipo tosto, noi amanti di Twin Peaks lo sappiamo bene: meticoloso, preciso pur nella sua follia, quando si mette una cosa in testa non lo ferma nessuno. E così è andata anche con la terza stagione del suo capolavoro Twin Peaks. Sono passati 25 anni da quando Laura Palmer ha detto a Dale Cooper "ci rivedremo ancora", e Lynch vuole mantenere la promessa fatta ai fan.
Vuole realizzare una terza stagione di Twin Peaks, e si mette in contatto con i vertici di Showtime, produttrice della Serie Tv, per discutere i dettagli tecnici. In primis, il budget. David Lynch, nel suo libro di memorie Room To Dream, ricorda lo sgomento dei vertici del network quando lui e Mark Frost hanno presentato il primo preventivo del budget per la terza stagione:
Io e Mark Frost abbiamo incontrato i rappresentanti di Showtime per parlare di Twin Peaks, poi la produttrice esecutiva Sabrina Sutherland ha portato le cifre e tutti si sono spaventati. Erano cifre realistiche, ma Showtime pensava che il budget fosse inutilmente alto. Non avevo più fatto niente da Inland Empire e nessuno se n'era preoccupato.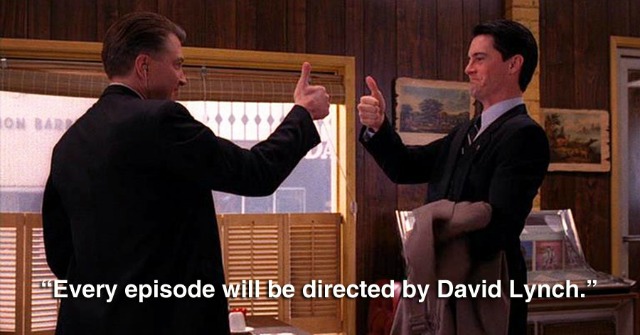 Nella mente di Lynch, tutto è perfettamente chiaro, tutto quadra: Twin Peaks – The Return sarà composto da 18 episodi, come un unico grande film (non certo 9 come vuole Showtime), e avrà il budget che lui ha deciso. Ma i vertici di Showtime non la pensano così, e lo show è a rischio cancellazione. Inizia una lunga contrattazione, in cui Lynch non sembra intenzionato a cedere, e i rappresentanti di Showtime non vogliono fare un passo indietro sul budget:
Quando ho visto il budget che mi offrivano ho detto 'Fottetevi' e allora hanno fatto un'altra offerta che era peggiore della precedente. Se avessero voluto realizzare il progetto senza di me, probabilmente glielo avrei lasciato fare, ma volevo chiamarmi fuori. Dopo questa scelta mi sono sentito libero e al tempo stesso molto triste.
Ma c'è un lieto fine: il regista alla fine la spunta. Come in un film di Hollywood, dopo due giorni i rappresentanti di Showtime bussano a casa Lynch con i pasticcini, un'offerta di pace per rinegoziare la terza stagione. Lynch non si fa abbindolare dalle lusinghe: un regista navigato come lui sa che, da qualche parte, può esserci "la fregatura".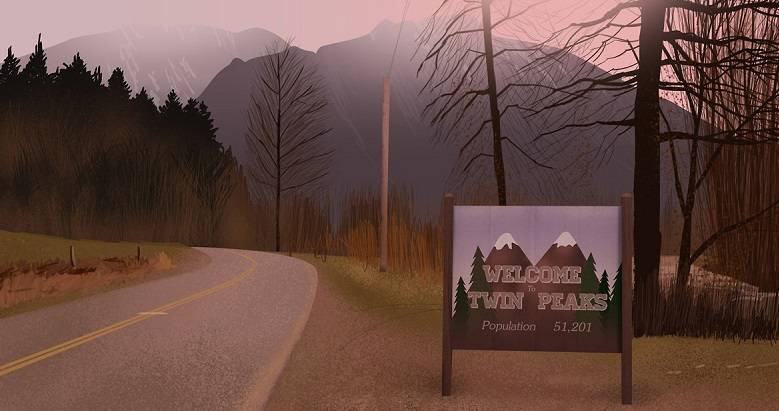 Hanno portato i dolci e sono rimasti 45 minuti. Alla fine, prima di andarsene, mi hanno detto che stavano lavorando a una nuova offerta e io gli ho risposto 'Forse io sto preparando un'offerta per voi'. Non avevo niente da perdere così ho fatto una lista di ciò che mi serviva. Non volevo negoziare, ero pronto a mollare tutto, ma con mia grande sorpresa Showtime ha accettato le mie richieste.
E il resto, come si dice, è storia. La terza stagione di Twin Peaks è stata un successo di pubblico e di critica (ma non per tutti). Showtime ha ceduto (e forse cederà di nuovo). Lynch ha vinto. Ancora una volta.