Netflix e la CBC hanno rinnovato Chiamatemi Anna (Anne with an 'E' in originale) per la terza stagione. La seconda stagione è stata rilasciata il 6 luglio 2018 su Netflix e arriverà a settembre sulla rete canadese CBC.
Sally Catto, manager della CBC, ha affermato in merito al rinnovo:
"Siamo entusiasti di poter annunciare la terza stagione di Chiamatemi Anna ancor prima che venga messa in onda in Canada. Questa Serie Tv ci ha regalato una prima stagione fantastica, attirando nuovi e vecchi fan nel mondo di Avonlea. Non abbiamo dubbi che i fan continueranno a innamorarsi di questa Serie Tv anche nelle prossime stagioni".
Cindy Holland, in rappresentanza di Netflix, ha aggiunto:
"Questa favola canadese ha superato i confini e ha trovato fan in tutto il mondo. Siamo contenti di poter continuare la nostra partnership con CBC e con la Northwood e di poter realizzare la terza stagione di questa Serie Tv".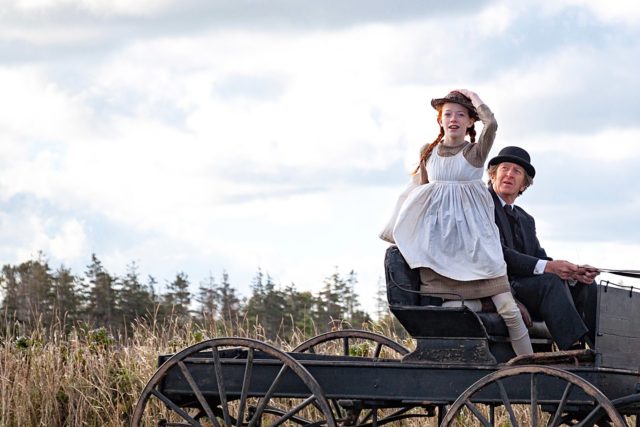 A commentare il rinnovo è stata anche Moira Walley-Beckett, showrunner:
"La nostra cara Anna avrà 16 anni quando torneremo con una stagione piena di complicazioni amorose, avventure coraggiose e drammatiche scoperte. Esplorerò temi importanti e contemporanei che continueranno a ispirare il nostro pubblico".
Miranda de Pencier, produttrice esecutiva, le ha fatto eco:
"Siamo davvero contenti dal fatto che questa Serie Tv sia stata apprezzata in 190 paesi. Sono inoltre molto orgogliosa che la stiamo realizzando in Canada con un gruppo di artisti davvero talentuosi – guidati dalla fantastica Moira Walley-Beckett.

Il personaggio di Anna ispira le persone a essere se stesse perché lei per prima è clamorosamente se stessa. Nel mondo d'oggi ci sono così tanti muri che vengono costruiti e così tanta crescente paura e Anna ci ricorda che va bene essere positivi, essere gentili e ci ricorda di sognare, non importa quanto dura la vita possa essere – e ciò è l'ispirazione di cui tutti necessitiamo".
Chiamatemi Anna è la trasposizione televisiva del romanzo Anne of Green Gables di Lucy Maud Montgomery, conosciuto in Italia come Anna dai Capelli Rossi.
La Serie Tv racconta la storia di Anna (Amybeth McNulty) che, dopo un'infanzia in orfanotrofi, va a vivere con gli anziani fratelli Marilla (Geraldine James) e Matthew Cuthbert (R. H. Thomson), cambiando per sempre le loro vite.