È passato un anno dalla notizia ufficiale del reboot di The Twilight Zone, la serie conosciuta in italiano con il titolo di Ai confini della realtà. La serie antologica spazia tra vari generi, dal fantasy al thriller psicologico, e quasi tutti gli episodi lasciano il segno con un colpo di scena clamoroso, che racchiudono una morale ben definita. Ai confini della realtà andò in onda per la prima volta nel 1959 per ben cinque stagioni. Seguirono poi due revival (nel 1985 e nel 2002) e ora lo rivedremo nel 2019.
Quest'ultimo reboot, ordinato dalla CBS, è affidato al regista e sceneggiatore Jordan Peele, conosciuto soprattutto per il film Scappa: Get Out, vincitore del premio Oscar come miglior sceneggiatura originale di quest'anno. Si unirà al cast Steven Yeun, che ha interpretato Glenn Rhee nella serie tv The Walking Dead. Sarà il protagonista di un episodio di Ai confini della realtà intitolato "The Traveler", ovvero "Il viaggiatore". Questo è tutto ciò che si sa al momento, non sono trapelate molte informazioni, e questo non fa che accrescere la nostra curiosità.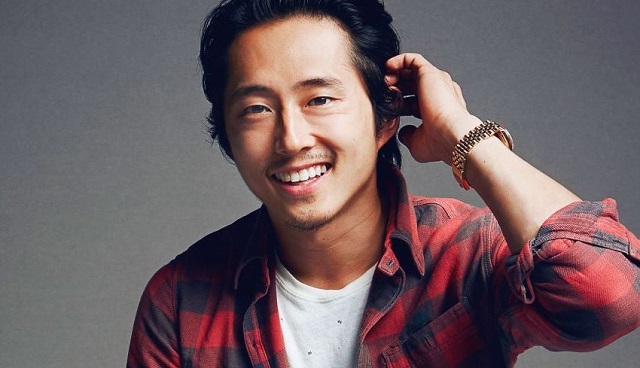 Steven Yeun ritornerà in una serie tv dopo essersi dedicato al grande schermo. Ha partecipato al film Burning, ed è stato nominato come miglior attore non protagonista ai LAFCA (Los Angeles Film Critics Association) Awards, vincendo in questa categoria. Per i fan di The Walking Dead sarà una bella sorpresa rivederlo in panni diversi da quelli del buon Glenn.
Altri attori di serie tv faranno parte del cast del reboot, come Adam Scott (Parks and Recreation), Kumail Nanjiani (Silicon Valley), John Cho (The Exorcist) e Allison Tolman (Fargo). Altri attori confermati sono Sanaa Lathan, il giovane Jacob Tremblay e la sorella Erica.
Non si hanno informazioni sulla data di uscita della serie, sappiamo che sarà nel 2019, ma ci tocca aspettare ancora un po' per altri dettagli.