Netflix si è spesso distinta per prodotti di intrattenimento e grande fruizione. Ma nel suo catalogo ha anche serie tv dalla regia incredibile, prodotti caratterizzati da una qualità disarmante. Nei casi presi in esame la grande vena registica si accompagna a racconti avvincenti e a protagonisti affascinanti. Sta proprio qui la grandezza: riuscire ad andare dietro alla qualità della trama con la tecnica di ripresa altrettanto elevata. L'emotività, l'atmosfera, la psicologia del protagonista: senza queste regie non avremmo assistito a show altrettanto validi.
Ecco a voi le migliori serie per regia (e non solo) che sono state prodotte o distribuite da Netflix!
1) The Crown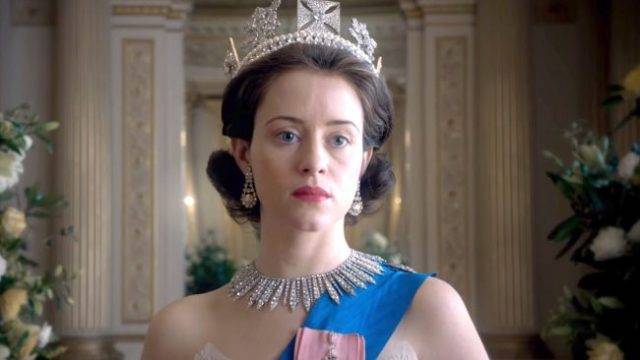 I silenzi prolungati, le grandi stanze regali, gli sfondi immobili. The Crown gioca tantissimo con l'aspetto visivo e fondamentale nell'economia della serie diventa la regia. Ci troviamo di fronte a inquadrature che sono vere e proprie pitture, riflessioni immaginifiche sull'interiorità dei personaggi e in particolare della regina. Le immagini investite dalla patina dell'obiettivo appaiono sempre consunte, a trasmettere regalità ma anche anacronismo, nobiltà ma pure decadenza.
The Crown sarebbe un eccellente prodotto di Netflix anche solo dal punto di vista registico con i suoi stretti primi piani rari e misurati che lasciano il posto ad ampie e allungate riprese a sancire la distanza irrecuperabile che separa Elisabetta da tutto il resto e da noi spettatori. Chiusa nel suo formalismo, in quel ruolo che ha caricato su di sé, la regina può solo trattenere dentro di sé il dramma delle proprie emozioni. Un conflitto che la telecamera restituisce con un virtuosismo eccezionale.