# #
Welcome to Midnight, Texas
# #
Tratta niente meno che dai romanzi della celebre Charlaine Harris, madre dei libri a cui si ispirò la Serie HBO True Blood, Midnight, Texas è un prodotto tutto dedicato agli appassionati del soprannaturale.
# #
Targata NBC, con ideatori Monica Owusu-Breen (Alias, Brothers & Sisters, Fringe, Agents of S.H.I.E.L.D.) e Mark Hentermann, ha iniziato la propria messa in onda lo scorso 24 luglio sul suolo americano.
Unite un po' di comicità stramba a elementi paranormali e horror, aggiungete dei rapporti umani particolari e molto, moltissimo mistero: una miscela giusta per proporre una nuova Serie Tv in un genere ormai super sfruttato (vedi da The Vampire Diaries, lo stesso True Blood, per non parlare di Teen Wolf etc.).
E per rendere il tutto un pizzico più pericoloso, l'ambientazione è posta in una delle aree più intolleranti e bigotte degli Stati Uniti: benvenuti a Midnight, Texas!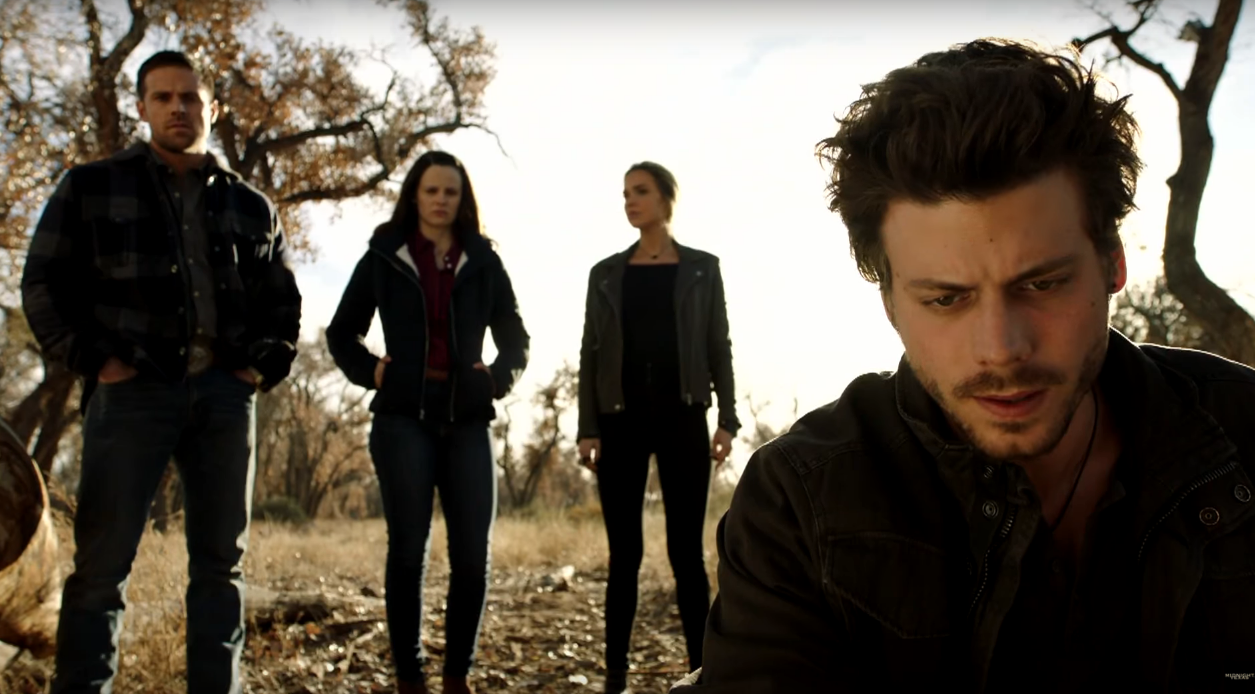 Midnight è una remota città del Texas, tanto affascinante quanto piena di rischi, dove il giovane gypsy Manfred Bernardo (François Arnaud) si trasferisce con il suo camper, tentando di lasciarsi alle spalle una persona pericolosa.
Da subito è evidente la quantità di oscuri segreti e persone enigmatiche che nei primi minuti del pilot cominciano a delineare fortemente l'andamento del telefilm. Lo stesso protagonista ci ha appena rivelato i suoi poteri psichici, che sembrano aumentare una volta sceso sul suolo texano di questa strana cittadina. Oltretutto il fantasma della nonna di Manfred sembra avere molte cose da rivelare su questo strambo posto.
Da vampiri a licantropi, dalle streghe ai sensitivi, questo luogo è una sorta di safe house per chi è diverso e vuole nascondersi dal mondo esterno.
Questo almeno finché le acque di un fiume non riportano a galla il corpo di una ragazza assassinata, gettando la comunità nel panico. La polizia inizia immediatamente la caccia all'uomo e determinante sarà l'aiuto (ingenuo) del sensitivo Manfred. Tutta la situazione punta verso Bobo (Dylan Bruce), il ragazzo a cui Aubrey era legata sentimentalmente, e che ha offerto a Manfred una casa infestata da fantasmi. Nessun concittadino pensa che sia il colpevole e presto tutti si uniscono tentando di trovare un modo per scagionarlo.
Molti elementi suggeriscono che il nemico di turno sia un'esuberante banda di motociclisti dal nome alquanto ironico: Sons of Lucifer.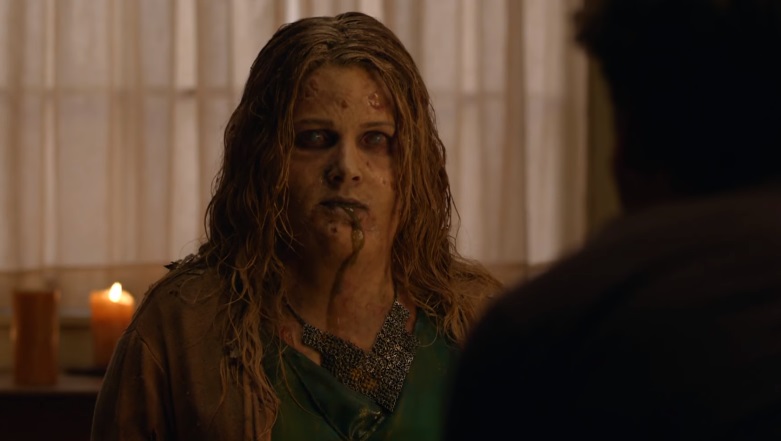 Midnight, Texas è un prodotto pensato molto probabilmente per riempire il vuoto estivo di altre Serie Tv, eppure ha tutte le carte in regola per diventare qualcosa di più.
Gli elementi che forse andrebbero migliorati sono il protagonista poco incisivo, che si perde un po' tra tutti gli altri personaggi, e il plot twist un po' ricalcato da altri show. Ma in fin dei conti sono poche le puntate uscite finora, perciò ha ancora margine di riassestamento e magari potrebbe anche stupirci.
Perché se ha dei piccoli difetti (tra cui anche degli effetti speciali di qualità media), molti sono i lati positivi: i personaggi hanno tutti un grande potenziale, grazie anche ai vari misteri che aleggiano su ognuno di loro. I poteri psichici di Manfred sono ancora poco evidenziati e la "riunione" di spettri nel suo nuovo appartamento intriga molto lo spettatore! Come anche il cliffhanger finale dell'episodio.