Se stai leggendo questo articolo, significa che le serie tv sono la tua vita: la puntualità dei dettagli, le sfumature delle immagini, la complessa immediatezza di quel messaggio inviato e in pochi istanti recepito, lasciando però a chi è dall'altra parte dello schermo la responsabilità di capirlo. Libidine.
Le serie sono questo ma c'è molto di più, per scoprirlo occorre analizzarle fino ai tanti piccoli atomi che le compongono, le singole scene. Il compito di questa rubrica sarà per l'appunto quello di calarsi dentro i microcosmi dell'universo più ganzo che ci sia nel tentativo di avvicinare il lettore (che non è altro che l'occupazione part-time dello spettatore) al messaggio di cui sopra: enjoy!
LA MORTE DI CHRIS MOLTISANTI
I Soprano sono e saranno sempre i Soprano, semplicemente la serie che ha segnato un "prima" e un "dopo" nella storia della qualità di un prodotto televisivo.
L'episodio si apre con la spazzatura, il business per eccellenza della famiglia da svariate generazioni : il tema del degrado, del marcio e del losco accompagna ogni singolo fotogramma dell'intera vicenda, quasi come se guardando un episodio anche lo spettatore percepisse una leggera ma insopportabile puzza che accompagna sulla scena Tony Soprano, il Re oscuro del New Jersey e Chris Moltisanti, l'erede al trono designato. I due, spalla a spalla come sempre, tentano di risolvere senza successo un contenzioso legato proprio ai rifiuti con quello sfasciaminchia di Phil Leotardo, il quale come sempre rompe le uova nel paniere del boss che appare visibilmente contrariato e sembra già meditare una sanguinosa vendetta a giudicare dagli ultra-espressivi e mai dimenticati lineamenti di James Gandolfini.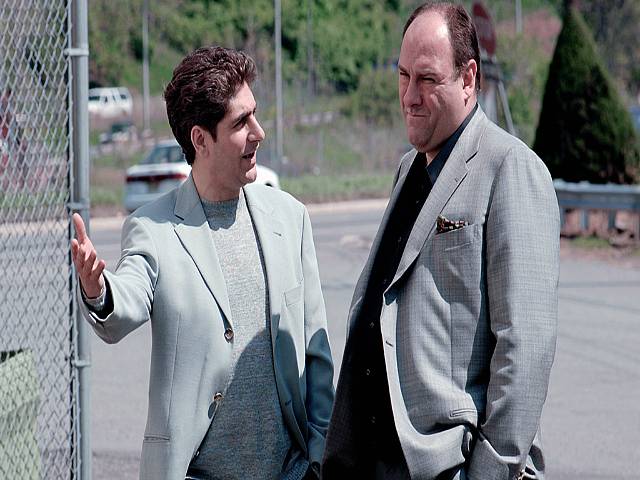 Zio e nipote (acquisito) balzano quindi sul loro fuoristrada e fanno ritorno verso casa, alternando in macchina argomentazioni di carattere strategico, cazzeggio e semplici (ma non banali) riflessioni sulla vita, sempre con la stessa genuinità e il sottile cinismo che ha contraddistinto tutti i loro confronti nelle precedenti stagioni. Tony ha bisogno della visione del mondo di Chris, per certi versi diametralmente opposta alla sua, gli serve per mettere in discussione le sue stesse idee e si potrebbe dire che è tutta la vita che Moltisanti viene preparato per questo : partecipare…non comandare. L'instabilità del rampollo, il suo legame con la droga e le montagne di casini combinati in passato non se li è scordati nessuno, Tony in primis.
Il loro viaggio è accompagnato nientemeno che dai Pink Floyd, che con la loro "Comfortably Numb" aggiungono una certa epicità malinconica al tutto : perchè? Ci sono stati migliaia di scene simili, da dove nasce il bisogno di aumentare il pathos?
Lo sguardo del passeggero si fissa su quello del guidatore. E' un attimo. Tony capisce che Chris è strafatto, gli ha detto centinaia di volte di smetterla con la droga eppure quell'imbecille ci è cascato ancora una volta, ma non è il momento di infuriarsi, al massimo di deludersi, provare a sdrammatizzare : "Com'è andata la festa l'altro giorno?".
Chris non ha il tempo di rispondere, la macchina sbanda, scarta per miracolo un'altra auto e poi finisce rovinosamente fuori dalla carreggiata. Nessuno assiste all'accaduto a parte le due ragazze appena evitate, Heidi e Kennedy, che vigliaccamente scelgono di ignorare l'accaduto ; i due mafiosi sono soli, scioccati e malconci, in particolare Moltisanti sembra essere ridotto male mentre Tony riesce con difficoltà a uscire dall'abitacolo sulle proprie gambe. E' andata bene, basterà chiamare un'ambulanza e ne usciranno come nuovi. Il ragazzo ansima, sputa e trova le forze per bofonchiare : "niente ospedale, non passerei il test antidroga, mi ritirano la patente!". L'idiota ha appena causato un incidente che avrebbe potuto affossare la famiglia, buttato nel cesso mesi di riabilitazione e deluso il capo. Ci viene mostrato il seggiolino del figlio, completamente sfasciato : e se fosse stato a bordo? No, non può passarla liscia.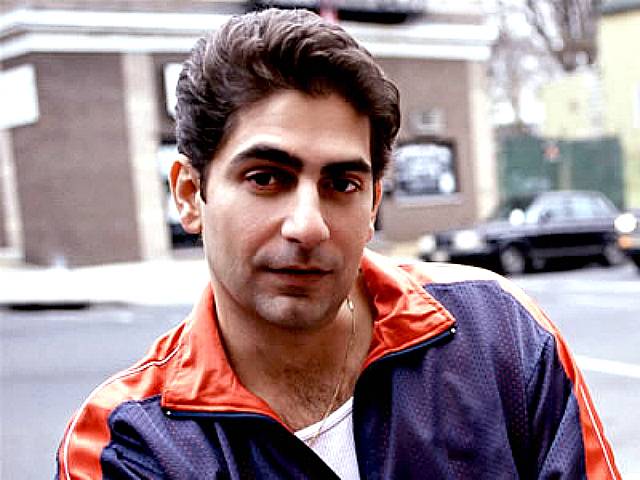 Eccolo il pathos, eccola la voce di Roger Waters che ritorna e si sovrappone alle grasse dita di Tony, strette implacabilmente al naso di Moltisanti : "Just a little pinprick.There'll be no more aaaaaaah!" – "There is no pain you are receding. A distant ship, smoke on the horizon. You are only coming through in waves. Your lips move but I can't hear what you're saying". E' il modo perfetto per sbarazzarsi di un elemento si utile ma anche troppo rischioso da portarsi appresso, uno inaffidabile, uno non all'altezza di ricoprire il ruolo di boss. Moltisanti se ne va tra uno spasmo e l'altro, senza la possibilità di supplicare o protestare, inerme, ma in un certo senso comprensivo perché ha capito il suo errore e probabilmente se ne pente pure, solo che non può rimediare questa volta, esattamente come tutte le altre.
Il principe esce di scena, il Re rimane senza discendenza ma con più potere che mai.