Prima di iniziare con la mia recensione delirante dell'episodio 3×10 di How To Get Away With Murder io vi avverto, non mi sono ancora del tutto ripresa dalla puntata andata in onda prima della pausa, quindi potrei essere leggermente prevenuta e poco lucida nell'analizzare i fatti (i dettagli, qui)
Detto ciò, possiamo iniziare …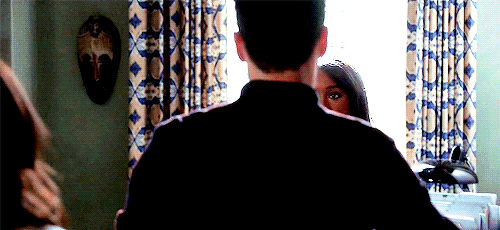 Chi, come me, segue How To Get Away With Murder dagli inizi sa che non sempre è ben chiara allo spettatore l'evoluzione della storia, anzi! Ed anche questo episodio, proprio come tutti gli altri, continua sulla stessa lunghezza d'onda.
Sappiamo però che il bambino di Laurel è di Wes, non che ci fossero dei veri dubbi al riguardo, ma quando si tratta di Shonda Rhimes, ragazzi, io mi aspetto di tutto!
Per il resto, invece, assistiamo ad un continuo scambio di accuse: nessuno si fida più di nessuno. Mastrolindo Nate è pronto a scommettere che dietro la morte di Wes ci sia Annalise, ma io non mi fiderei troppo di lui, la sua tartaruga è chiaramente contro natura, con tutti quegli anabolizzanti che prende per gonfiare i muscoli non può avere una mente lucida al cento per cento. Anche Connor è convinto della colpevolezza della professoressa Keating, mentre Laurel, invece, sospetta di Frank. Tutti contro tutti insomma, senza esclusione di colpi.
Intanto Annalise, l'unica che (materialmente) in How To Get Away With Murder non ha ancora ucciso nessuno, si trova in galera accusata di omicidio e, nonostante ciò, noi tutti sappiamo che questa non è la cosa più assurda che può succedere in un Serie Tv targata Shondaland. Una cosa ancora più assurda, per esempio, è decidere di affidare la propria difesa ad un personaggio poco sveglio come Bonnie.
Davvero Annalise? Ma prendi la chiave della cella e buttala nell'oceano come ha fatto Rose in Titanic no? Sarebbe decisamente molto più intelligente come mossa! O forse vuoi puntare sull'infermità mentale?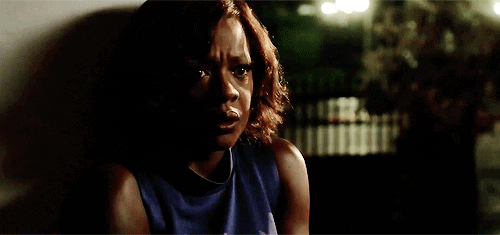 Credo che inoltre Bonnie abbia dei seri problemi di apprendimento, perché altrimenti non si spiegherebbe il coinvolgimento di Frank nella scarcerazione di Annalise dopo aver promesso espressamente a quest'ultima il contrario. Io non so voi, ma offrire ad un poliziotto una mazzetta per avere delle informazioni riservate a me sembra il contrario di "non coinvolto nella faccenda".
Ma questo, signori e signore, è How To Get Away With Murder e non deve avere tutto per forza senso, ricordate?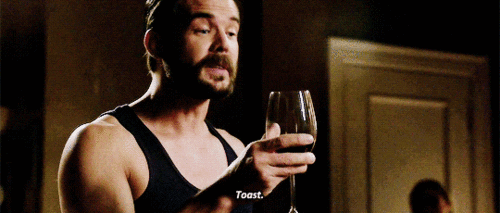 Ma passiamo adesso ai Colliver, io li amo e credo che li amerò per sempre, ma questa volta mi tocca fare un appunto anche su loro: prima di tutto, Connor quel pugno da Asher te lo meritavi proprio; e secondo, Oliver, ti prego, vuoi dirmi che sei forse l'unico ragazzo al mondo, capace di hackerare i sistemi operativi della polizia federale, che non ha mai dato una sbirciatina al telefono del proprio fidanzato? Ma dove vivi a Fantasilandia? Dovevano passare tre anni dall'inizio How To Get Away With Murder per farti arrivare a sospettare qualcosa?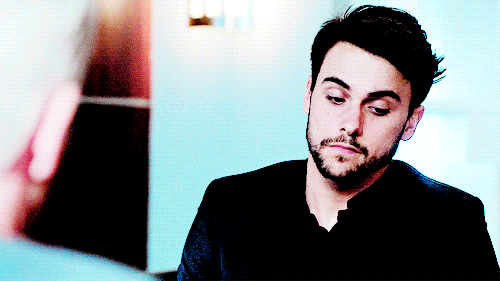 Come se nulla fosse, inoltre, mentre lo spettatore continua a chiedersi chi possa essere stato ad appiccare l'incendio e ad uccidere Wes -se Mahoney, Nate, Annalise o Frank – dal nulla salta fuori Hannah Keating! Potrebbe essere lei la fonte anonima, la cognata amorevole che tutti sognano. Avrà qualcosa a che fare anche con l'incendio? E chi lo sa …
How To Get Away With Murder sembra uno di quei mobili Ikea che sei costretto a montare la domenica pomeriggio avvalendoti solo delle istruzioni scritte in svedese, pensi di avercela fatta, di aver capito finalmente come fare a montarlo ma, quando tutto sembra stare in piedi perfettamente, all'improvviso, esce fuori un altro pezzo che, quasi sicuramente, sarà un'asse portante o un paletto di sostegno.
Intanto Frank Delfino, deciso a salvare il soldato Annalise dalla gattabuia, decide di costituirsi e confessa, ai detective che si occupano del caso, di essere stato lui ad uccidere Wes. È inutile spiegarvi perché credo che non ci sia veramente lui dietro a tutto… Si, le prove potrebbero dire il contrario ma, secondo voi, How To Get Away With Murder è quel tipo di Serie Tv dove viene rivelata l'identità dell'assassino senza prima far dannare chi la guarda? Andiamo!