Amazon Prime Video ci regala una Serie Tv davvero singolare: Hand of God.
Pur fra le risa il cuore può esser triste e la gioia può mutare in dolore.

Disponibile sulla piattaforma streaming da dicembre 2016, la Serie è composta da sole due stagioni complete. Il pilot è stato una vera boccata d'aria fresca, ben realizzato e strutturato in maniera tale da invogliare lo spettatore a continuare a vederlo.
La storia si apre con il giudice Pernell Harris (interpretato da Ron Perlman, il nostro Clay in SOA), invischiato in un losco giro di concessioni edilizie dal valore di milioni di dollari. Pernell è oltretutto preoccupato per la sua situazione familiare attuale, dopo il tentato suicidio del figlio, ora in coma. Il primo episodio si apre con il giudice Harris nudo in mezzo a una fontana, a braccia alzate al cielo mentre prega in una lingua incomprensibile, attirando la curiosità dei passanti e la preoccupazione dei poliziotti.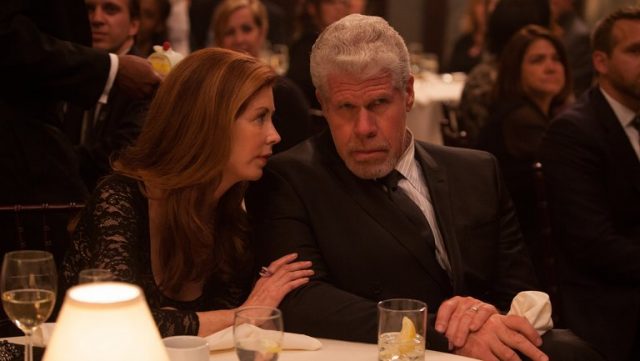 La sua famiglia ha fondato la città dove vive, il sindaco è un suo uomo di fiducia, ed è lui a dettare la legge in quanto Giudice del Tribunale di San Vincente di San Diego. Tutto ciò lo pone su un piedistallo chiamato "potere", il quale non è mai abbastanza per lui e quando incontra Dio, nelle sue scenate come quella prima descritta, decide di essere l'emissario della Sua giustizia, e di poter fare tutto ciò che vuole.
In molti sono ormai a conoscenza dello stato mentale del giudice, a partire dalla moglie (Dana Delany), che tra uno spinello e l'altro, cerca di far rinsavire il marito senza molta convinzione.
Pernell ha quindi scoperto Dio e da poco si unisce a una congrega cristiana chiamata "La Mano di Dio", dove il reverendo-truffatore Paul ha scoperto il portafogli gonfio di Pernell, che sovvenziona la parrocchia in cambio di illuminazione.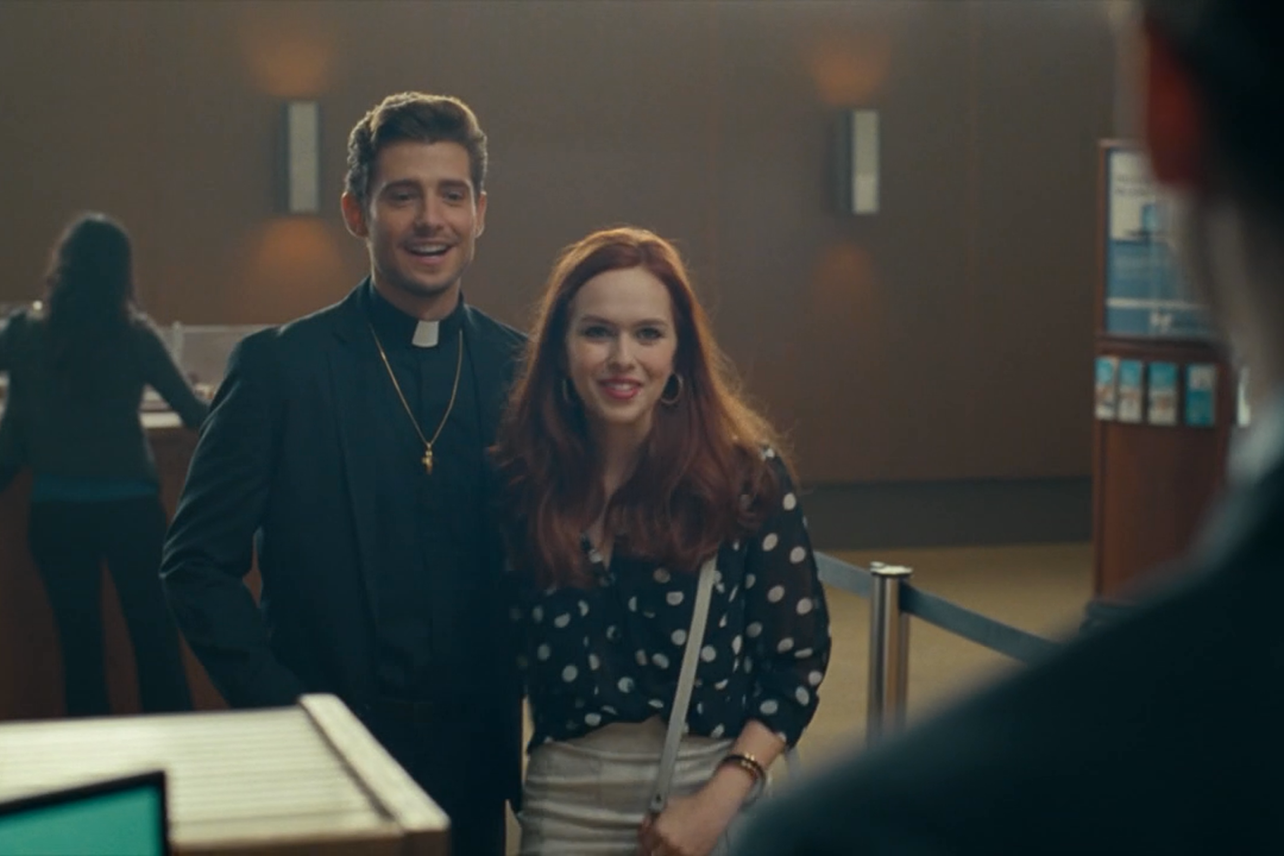 Pernell viene così considerato pazzo da coloro che lo circondano. Inoltre il sindaco, nonché miglior amico di Harris, non si preoccupa solo dello stato di salute del suo amico, tutt'al più a premura che egli firmi quello che deve firmare per non farsi scappare il grande affare che hanno tra le mani.
Pernell in queste condizioni è un pericolo pubblico, che può giocare a piacimento sul territorio dove opera.
Ma ciò che si cela sotto questi atti eclatanti è l'ossessione di scoprire chi sia il vero colpevole indiretto dell'agonia del figlio. Un atto cardine che unisce la pazzia del giudice al tentato suicidio del figlio, che non sarò io a riverlarvi.
A guidare Harris tra gli indizi, c'è la cosiddetta "voce di Dio", che gli parla attraverso il figlio in coma.
Pernell ha continue visioni, segni che gli indicano la via per arrivare al colpevole. Mostrare un individuo così potente a livello istituzionale commettere ogni tipo di crimine per il proprio interesse,ha un forte impatto politico intrinseco.
Hand of God è una Serie Tv dannatamente umana, ma che parla prima di tutto di potere e riesce a dipingere come sia umanamente facile passare dall'abuso di ufficio al crimine più efferato. In questo ricorda molto Breaking Bad e il peccato originale del cittadino rispettabile.
La follia si tramuta in estasi mistica.
Tra un delirio e l'altro, il giudice inizia a seguire le sue visioni e sembra individuare un possibile colpevole che però viene scagionato nel giro di poco. Ma non disperatevi, poiché nella prima puntata il finale riesce a sconvolgere tutto ciò che si è affermato nei precedenti minuti e vi lascia un cliffhanger che aumenterà la vostra curiosità e fame di verità.
Pernell riesce a trovare un'improbabile  seguace, pazzo quanto lui e disposto a seguire i suoi deliri: KD (Garret Dillahunt), il braccio violento della legge di Dio ma con un grande cuore.
Hand of God ha il pregio di essere facile da seguire, ha i fondamenti di un giallo ben congegnato e personaggi ben architettati, sui cui ovviamente giganteggia Perlman.
Hand of God sa parlare di religione in maniera non retorica, sincera, dove non c'è una prevaricazione del cuore sul cervello, ma soprattutto è lontano dalle ipocrisie. Lancia una prospettiva sulla Fede della religione cristiana, senza tralasciare la parte più intima che tutto il genere umano ha sui temi ecumenici. Il buon ritmo e le scene intense cadenzate, gli conferiscono quell'aura da lungometraggio sotto forma di romanzo, un po' come True Detective o Fargo.
Una Serie Tv che può definirsi auto-conclusiva; infatti Hand of God ha solo bisogno di due stagioni per raccontare la propria storia.