# #
Il mondo delle Serie Tv è costellato da diversi tipi di morti: violente, accidentali, impreviste… Insomma, più morti ci sono in una Serie Tv, maggiori sono le possibilità che questa abbia un lunghissimo seguito.
É qualcosa che tutti i fan ormai sanno: non c'è una buona serie tv senza morti al suo interno. Certo, questo è il tipo di argomento che ci lascia sempre destabilizzati, perchè non ce l'aspettiamo o perchè non vorremmo mai che capitasse qualcosa al nostro personaggi preferito. Ma, in ogni caso, se stiamo guardando serie tv come Game of Thrones o Grey's Anatomy, ce la mettiamo via, perchè sappiamo che la trama lo richiede, almeno per un 90% delle volte.
# #
Abbiamo trattato diversi tipi di morti delle serie tv nei nostri diversi articoli, ma oggi vogliamo affrontare un argomento non sempre considerato: le morti eroiche. Ci sono infatti quei personaggi, più o meno apprezzati dai fan, che si trovano improvvisamente a dover morire. E' un fatto, ce lo dice la storia. Si tratta però di persone che muoiono per salvarne altre, e sacrificano quindi la loro vita per gli altri. Perciò, sono personaggi che potete amare o odiare, ma nel momento in cui si immolano per gli altri state sicuri che comincerete ad adorarli. Che vi possono dire, per me funziona così. 
Senza ulteriori indugi, quindi, mettiamoci in cammino per scoprire quali sono queste morti eroiche più famose delle Serie Tv!
# #
1. Harry "Opie" Winston (Sons of Anarchy)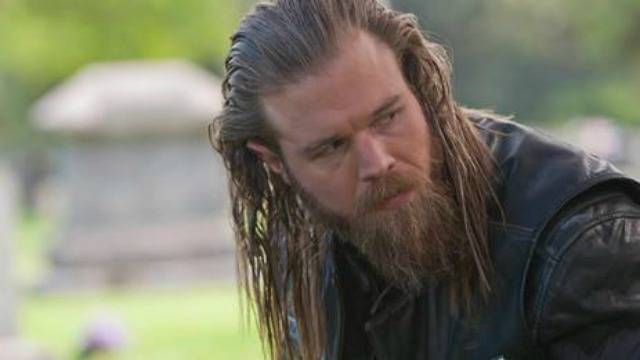 Partiamo a bomba, con una di quelle morti tanto strappacuore quanto cruente. La morte di Opie ci ha di certo colpito in pieno, sia perchè inaspettata sia perchè ci dà una dimostrazione di fedeltà notevole. Siamo in un momento critico, perchè una parte dei SoA si trovano in cella per pagare il prezzo delle loro azioni. La cosa peggiore sta nel fatto che, perchè ciò avvenga, è necessario che qualcuno si immoli, in maniera rappresentativa, per poter contemporaneamente salvare tutti gli altri. Inizialmente è Jax che si convince ad andare, ma Opie, suo migliore amico e braccio destro, lo precede facendosi prendere al posto suo. Perchè è una morte cruenta, vi state chiedendo? Beh, dato che solo un vetro separa i giovani in cella dalle guardie, non deve essere stato affatto piacevole per Jax, Tig e Chibs vedere morire un loro amico e un loro fratello di fronte ai loro occhi.