Il ritorno di Nina Dobrev è prossimo! L'attrice che abbiamo saputo amare in The Vampire Diaries, nel ruolo di Elena Gilbert, sta per tornare sul piccolo schermo con la serie tv Fam, ma racconta, durante un'intervista la sua più grande paura.
Nina Dobrev, che proprio ieri ha compiuto 30 anni, ci ricorda nelle prime immagini di questo nuovo show quanto sia bella, talentuosa e anche simpatica: tutte carte in regola per essere amata, ma ha anche confidato che questo ritorno l'ha spaventata tantissimo.
L'addio a The Vampire Diaries, al termine della sesta stagione, ha allontanato l'attrice dal piccolo schermo, ma non dal cinema. Infatti, la Dobrev ha ottenuto diversi successi cinematografici in questi anni, lavorando con diverse star. Con Fam, consacra il ritorno ufficiale in una nuova comedy!
Non stavo cercando di fare TV. Non era sul mio radar, per essere onesta. Ma quando si è presentata l'occasione, ho letto la sceneggiatura, ho amato la storia, amato il personaggio. Non avevo mai fatto una sitcom prima d'ora, ero una grande fan di Friends. Mi piaceva guardarlo negli anni '90, ma non l'avevo mai guardato con occhio critico e non avevo mai pensato a come lo show fosse stato fatto. Non mi rendevo conto che era di fronte a un pubblico dal vivo, e poi quando l'ho sentito, mi ha spaventata. Il che ovviamente mi ha spinto a dire di sì, perché amo fare cose che mi mettono a disagio, e, a sua volta, spero che mi porti a imparare, crescere e a sfidare me stessa".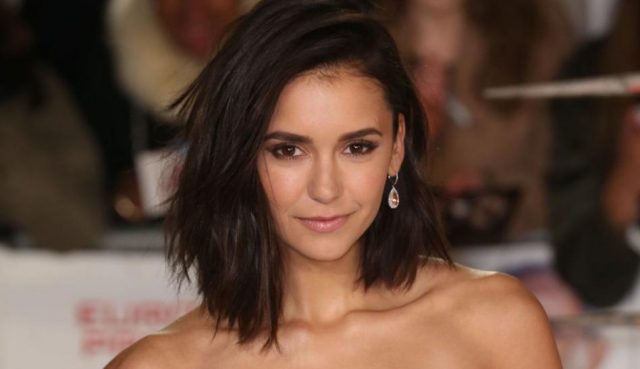 Sono dunque queste le prime parole a TVGuide di Nina Dobrev, che in questo nuovo show veste i panni di Clem, protagonista della serie. La paura di recitare dinanzi un pubblico dal vivo, proprio come Friends, terrorizzava l'attrice, ma nonostante ciò, ha deciso di fare questo grande passo:
Ciò che mi ha spaventata mi ha spinta a dire di si. È diverso da tutto ciò che ho fatto fino a questo momento. Giriamo di fronte a un pubblico dal vivo. Ci sono 300 persone quando giriamo. Esegui le prove ogni settimana per alcuni giorni. Ricevi una nuova sceneggiatura ogni settimana e ti tiene in allenamento. È elettrizzante e frenetico. Il pubblico riderà o non lo farà, quindi sai immediatamente se una battuta è buona o se non lo è o se non funziona. Poi la sceneggiatura cambia continuamente fino alla sera delle riprese, è entusiasmante. È davvero eccitante ed è davvero divertente ottenere quella gratificazione istantanea e ascoltare quella risata, sapendo di aver innescato tu stessa quella reazione. Mi sono divertita moltissimo nell'esplorare questo personaggio. Mi sembra che sia appropriatamente chiamato Fam, perché siamo diventati davvero una famiglia e siamo tutti molto vicini".
Fam, della CBS, debutterà stasera, 10 gennaio negli USA.