Prima che Walter White ci rapisse con la sua astuzia e la sua ambizione, e Breaking Bad diventasse parte della nostra cultura, le attività illegali atte allo scopo di mantenere la propria famiglia avevano un altro volto: quello di Nancy Botwin. "Nance" è la protagonista di Weeds, una serie di Showtime per cui è nota Jenji Kohan, autrice anche di Orange Is The New Black.
Weeds è ambientata nel quartiere residenziale di lusso di Agrestic, un luogo in cui tutti sono apparentemente integrati tanto da risultare omogenei, banali, senza personalità come già ci vorrebbe far pensare la sigla. Ma sin da subito è chiaro che non è tutto bello e semplice come si vorrebbe far pensare: infatti questo è un ambiente colmo di sporchi segreti e pettegolezzi, e Nancy è quella che rischia di più se viene scoperta.
Weeds inizia appunto con lei che, da quando il marito Judah (Jeffrey Dean Morgan, Negan di The Walking Dead) muore d'infarto di fronte al figlio Shane, oltre a dover affrontare il lutto e la solitudine, deve anche trovare un modo per mantenere la famiglia. Decide perciò, per motivi che non vengono spiegati inizialmente, di darsi alla vendita di marijuana.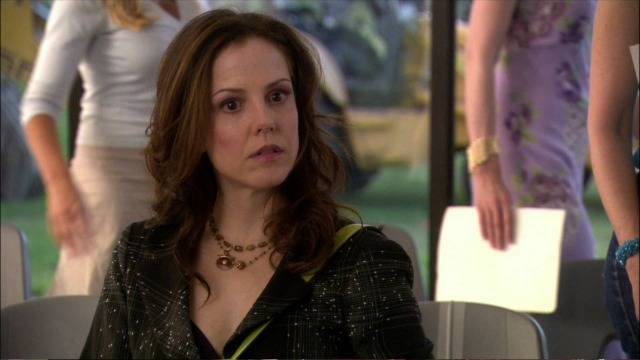 Nance (interpretata dall'affascinante Mary-Louise Parker) si rifornisce da una famiglia di colore che vive in una zona più povera. Questi la chiamano "White Lady" o "Snowflake", fiocco di neve, scherzando sulla sua provenienza di donna raffinata e viziata. Gli scambi che ha con loro, in particolare con Conrad e Heylia, sono una delle parti più divertenti. Anche discutendo d'affari sono in grado di farci capire quanto disperata sia la situazione della protagonista che, nonostante tutto, non vuole rinunciare alla qualità di vita che ha raggiunto con il marito ed i due figli.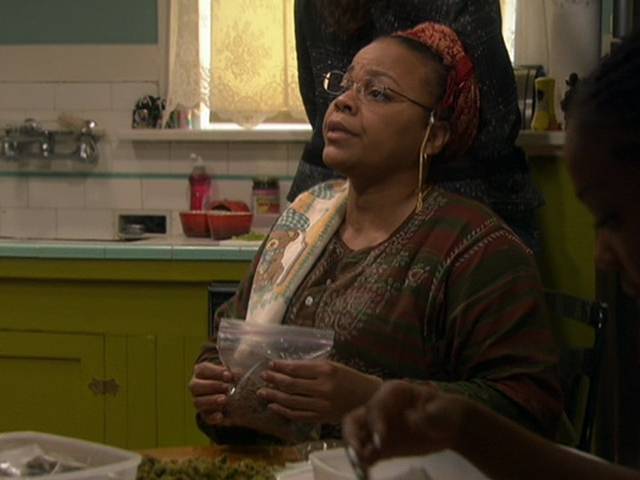 In Weeds, Nancy sarà sempre "la bianca" di turno, una nota diversa in un mondo che non la riconosce, ma grazie a molto ingegno e ambizione sarà in grado di affrontare le situazioni man mano che si presentano.
Già dal pilot impariamo a conoscere, o riconosciamo i toni tipici di Jenji Kohan, con un dramma di base che dà vita a delle situazione comiche o tragicomiche. Ad esempio il figlio Shane, il più giovane, estremamente legato al padre ci fa preoccupare per il trauma subito e per i suoi comportamenti, assolutamente comprensibili ma pericolosi, sopratutto quando ritiene che la famiglia sia in pericolo, ma ci fa ridere quando interagisce con il fratello Silas.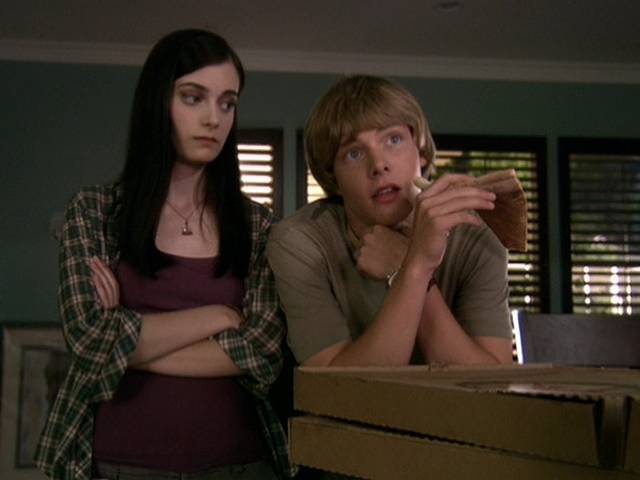 Silas invece vive una vita più adolescenziale, essendo lui un quindicenne, reagendo con rabbia alla morte del padre e alle difficoltà della madre ed alle sue con le coetanee. Questi personaggi, le quali vicende sono narrate scherzosamente e per certi versi in maniera separata da quelle di Nancy, prenderanno dei ruoli più centrali all'interno di Weeds successivamente.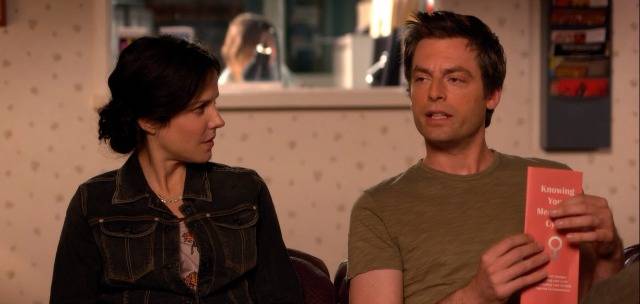 In poco tempo inoltre, si riunirà alla famiglia anche lo zio Andy (Justin Kirk), un uomo irresponsabile ed immaturo che crea sempre problemi nonostante le sue buone intenzioni. Andy in particolare, è in grado di tirar fuori ancora di più il dark humour di Lapita, la domestica storica della famiglia, di essere una figura di riferimento spesso sbagliata per Shane e di incasinare la vita di Silas e quella di Nance non poco, oltre ad aumentare quantitativamente nella serie gli argomenti legati alla sessualità.
Weeds è anche pieno di altri personaggi, tra cui i genitori di Agrestic: ad esempio un circolo di uomini che sono clienti di Nancy nonché mariti e padri di altri personaggi secondari. Tra questi il cliente migliore di Nancy è anche il suo commercialista, Douglas "Doug" Wilson, il padre dello spacciatore rivale di lei. O ancora l'avvocato Dean Hodes è un altro consumatore ed è il marito di Celia, una donna spesso in contrapposizione con la protagonista, in uno stano rapporto di rivalità/comprensione.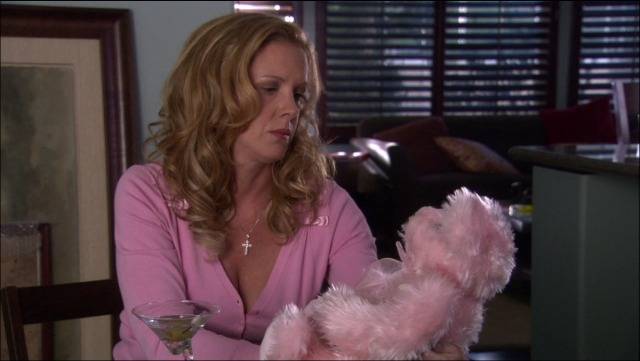 Tutti questi personaggi e non solo avranno storyline personali, più o meno vaste a seconda dell'importanza che prendono in Weeds. Ciò rende la visione d'insieme e la tridimensionalità di questi personaggi, non ristretti nella narrazione della protagonista.
Cercando di evitare spoiler, la serie è composta da otto stagioni, nelle quali i toni cambieranno per seguire l'andamento della storia e l'evoluzione dei personaggi, in particolare dei più giovani che cambieranno in fretta; anche per rendere coerente il loro ruolo nella serie con la crescita degli attori. Non essendo una sit-com e tramite questo tipo di narrazione, la trama è lineare e si compie prendendosi i suoi tempi, una struttura criticata da alcuni e apprezzata da altri. In ogni caso tutti sono d'accordo nel consigliare le prime stagioni, più divertenti e spensierate.