Il termine "SPOILER" viene dall'inglese to spoil, rovinare. Per buona parte di noi, si sa, uno spoiler non rovina solamente il godere della serie tv, ma la giornata, l'amicizia con lo spoileratore, la vita! E visto che ci tengo a voi, mi sento in dovere di iniziare questo pezzo con una precisazione. Ricordando che il principio dello spoiler decade circa dopo una settimana dall'uscita della puntata e qui si sta parlando di 25 ANNI ( e con 25 anni, intendo TRE PAPI: Giovanni Paolo II, Benedetto XVI e Francesco), ma dato che vi voglio bene, che è sempre meglio prevenire che curare e che tra voi potrebbe esserci qualche disperato che non si è ancora fiondato su Twin Peaks (rimediate subito!), va specificato che questo pezzo contiene degli spoiler: scegliete voi se leggerlo o meno.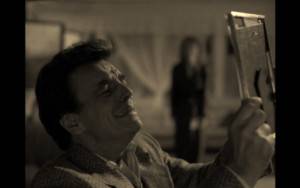 Questa premessa ha anche una motivazione autobiografica. Appena iniziai a guardare Twin Peaks, mi ritrovai a intraprendere con me stessa un totokiller incredibile su chi potesse essere in fantomatico assassino della biondina più conosciuta della serialità televisiva. Con pazienza certosina, raccoglievo, episodio dopo episodio, indizi e avanzavo le mie ipotesi sull'assassino di Laura Palmer. Mi sentivo Jessica Fletcher alle prese con il caso della propria vita. Però ammetto che ho pensato potesse essere Leland solo per una frazione di secondo. Chiunque poteva essere l'assassino di Laura, ma non Leland. Ok, non devo essere proprio stata inventata da Conan Doyle, ma andiamo oltre. Un giorno mi sono ritrovata nel bel mezzo di un libro, in una frase APPARENTEMENTE INNOCUA, proprio lo spoiler in questione: come Laura Palmer uccisa dal padre Leland Palmer, il libro recitava più o meno così. Ero in una biblioteca pubblica gremita di gente: ho tirato un urlo e ho gettato il libro. Giornata rovinata, vita rovinata, serie rovinata (ma non abbastanza da non amarla più!).
Di lì a qualche puntata la verità di Twin Peaks si sarebbe palesata da sé, ahimè.
Leland Palmer è un avvocato e patriarca della "famiglia perfetta", oltre che uno dei cittadini più amati e stimati di Twin Peaks. Leland si dimostra talmente sconvolto per la perdita dell'adorata figlia, da lasciarsi spesso andare in comportamenti molto, molto bizzarri. Al di là delle comprensibilissime crisi di pianto, infatti, Leland si ritrova spesso a ballare dei lenti e perde totalmente la propria lucidità. Leland svalvola al punto di uccidere Jacques Renault, sospettato dell'omicidio della sua adorata figlia, mentre questo è degente all'ospedale. Da quel momento in poi, la follia allo stato puro. LELAND COMINCIA A FARSI SERIAMENTE INQUIETANTE: SI SVEGLIA CON I CAPELLI BIANCHI E PASSA OGNI ISTANTE A CANTICCHIARE MOTIVETTI DEGLI ANNI '40/'50 (come Get Happy, Singin' in the rain ecc).
Ma perché mai Leland avrebbe dovuto uccidere sua figlia?
Dire che Leland Palmer è l'assassino di Laura è vero a metà. Nel senso che Leland è indubbiamente l'esecutore dell'omicidio, ma non la mente. Il povero Leland, infatti, è l'ospite di BOB. Leland, infatti, viene posseduto da BOB sin da bambino. È colpa di BOB se Leland violenta e uccide la figlia, è colpa di BOB se egli andò a letto con Theresa Banks e la uccise, è colpa di BOB se, infine, Leland assassina anche Maddy Ferguson, cugina e sosia di Laura.  Per motivi di produzione, l'identità dell'assassino viene svelata grossomodo a metà seconda stagione (provocando, di conseguenza, un rapido calo di ascolti). Tuttavia Leland ritorna nel finale di stagione: il suo doppelganger, ridendo come un pazzo, dice al povero agente Cooper appena entrato nella Loggia Nera, «NON HO UCCISO NESSUNO»! Geniale. Ma cosa aspettarsi da Lynch?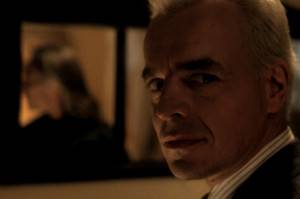 CURIOSITÀ: Si vocifera che i copioni venissero dati agli attori solamente il giorno precedente le riprese,  con l'intento di mantenere segreta l'identità dell'assassino anche nel cast. Ray Wise, interprete di Leland e da poco divenuto padre, rimase sotto shock una volta scopertosi assassino.
Un saluto agli amici di Serie Tv, la nostra droga, Seriamente Tv,www.davidlynch.it, I segreti di Twin Peaks, Serie Tv Vintage, Twin Peaks – La Gazzetta Italiana, Twin Peaks Italian Gazette, Ansia Totale per il Ritorno di Twin Peaks.
Elisa Belotti