Leftovers significa letteralmente 'avanzi, lasciati lì' e questa è la definizione perfetta per rappresentare la vita sul Mondo dopo un fenomeno stranissimo. Oggi analizziamo questa fantastica serie.

Nata originariamente come libro di Tom Perrotta, il titolo è strettamente collegato con le emozioni dei personaggi principali.
Difatti, la serie inizia tre anni dopo un evento chiamato 'partenza improvvisa', ovvero una misteriosa ed inspiegabile scomparsa di circa 140 milioni di persone, da tutto il Mondo, il 14 ottobre 2011. Da questo evento le religioni principali hanno declinato e così sono nati alcuni culti, uno in particolare che sentiremo parecchio nella storia, il 'Guilty Remnant', ovvero resto colpevole.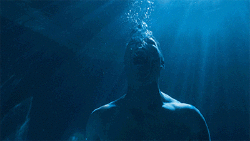 Di fatto, la serie racconta la storia della famiglia Garvey nella città di Mapletown, New York. Qui vediamo il padre Kevin, capo della Polizia locale cercare di continuare la vita dopo ciò che è accaduto e di accettare il tutto, mentre deve anche convivere con l'entrata della moglie Laurie nei Guilty Remnant.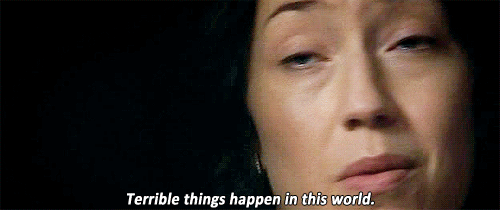 I figli cercano a loro modo di evitare di doversi spiegare cosa è accaduto, quindi Tom parte per il college (che poi lascerà, spoiler!) mentre Jill agisce semplicemente con impulso ad ogni occasione.
E se la prima stagione analizza la vita di questa famiglia, la seconda li trasferisce tutti in un'altra città, Jarden, Texas.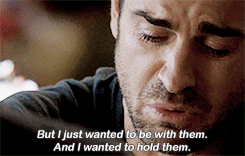 La storia del libro piacque talmente tanto che Perrotta venne scelto dalla HBO come produttore esecutivo e scrittore dal 2013, mentre Rox Yerxa e Albert Berger vennero scelti per affiancarlo da produttori esecutivi. Tutte queste scelte vennero fatte prima che il libro venisse rilasciato ufficialmente.
Successivamente, Damon Lindelof venne scelto per sviluppare la storia insieme a Perrotta, e divenne lo showrunner della serie!
Il primo episodio venne ordinato in Febbraio del 2013, a settembre di quell'anno poi, la HBO, annunciò che avrebbero trasformato The Leftovers in una serie, con 10 episodi nella prima stagione.
Questa serie è la prima della HBO ad essere acquistata da studi esterni, in questo caso dalla Warner Bros, e a non essere prodotta in casa HBO!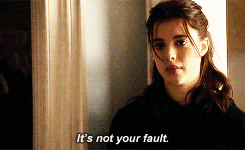 Un'altra cosa che ha reso questa serie così di successo è stato il cast selezionato, di livelli davvero mai visti per una serie tv!
Troviamo, tra parenti e amici Leftovers, Justin Theroux (marito di Jennifer Aniston, Charlie's Angels – Più che mai), Christopher Eccleston (Doctor Who), Liv Tyler (Il signore degli anelli), Michael Gaston (Unforgettable, The Mentalist) e Ann Dowd di fatto i primi cinque ad essere scelti per il pilot!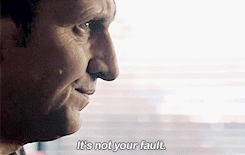 Seguirono poi Amy Brenneman (Private Practice, Il club di Jane Austen), Chris Zylka (The Secret Cirlce), Regina King (Southland), e Carrie Coon. Mentre Charlie e Max Carver (Desperate Housewife, Teen Wolfe) non sono stati presenti nella seconda stagione, insieme a Emily Meade.
Insomma, non si sono proprio fatti mancare nessuno!
Ed infine, nella terza stagione troverete l'intero cast della seconda stagione più due membri promossi a regular!

Dal punto di vista della produzione poi, questa è si cominciata nel 2013 ma ha trovato veri e propri sviluppi solo a partire dal 2014!
E ha visto nel suo percorso diverse modifiche e variazioni,. Innanzitutto, la prima stagione segue completamente la storia del libro, mentre la seconda e la terza (ovvero quella finale) sono state concepite dalla mente dello scrittore originale, Perrotta con la collaborazione di Lindelof.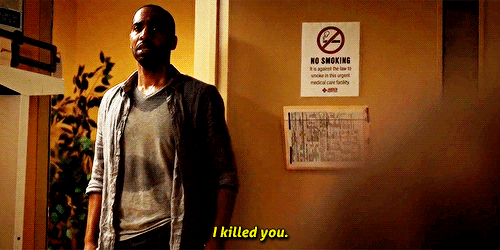 Difatti, nella seconda stagione la storia viene interamente spostata in Texas, mentre per le riprese della terza l'intero cast e gruppo produttivo sono stati spostati a Melbourne, in Australia. Lo scrittore Perrotta ha dichiarato che tutti erano eccitati data la nuova esperienza e non vedevano l'ora di rappresentare l'ultima stagione in quei bellissimi posti! Come dargli torto?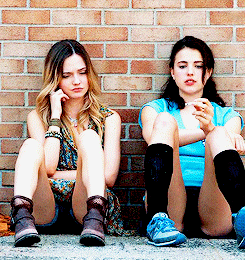 Passiamo poi agli episodi e alle critiche del pubblico. Per la prima categoria, ovvero gli episodi, questi sono in totale 20, 10 per stagione. La prima è andata in onda dal 29 giugno 2014, mentre la seconda è cominciata dal 4 ottobre 2015! La terza invece comincerà nel 2017!
Per quanto riguarda invece le critiche e le recensioni positive queste non hanno tardato ad arrivare fin da subito!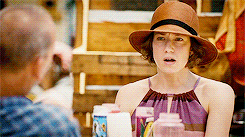 La prima stagione ha infatti ottenuto più recensioni positive che critiche, tanto che il punteggio della serie era appena uscito già a 65 su 100 con solo 42 critiche secondo i famosi siti che si occupano di questa categoria, ovvero Metacritic e Rotten Tomatoes.
La seconda stagione ha invece ottenuto tantissime acclamazioni critiche, con livelli altissimi nei siti riguardanti le valutazioni delle serie tv, punteggi come 80 su 100 e 8.7 su 10! è stata inoltre definita la miglior serie drama firmata HBO, un vero e proprio successo!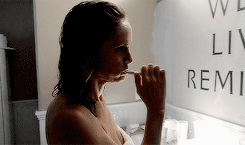 Infine, la serie tv The Leftovers è un capolavoro ancora sconosciuto a molti, ora che abbiamo capito cosa realmente vi è dietro, io non vedo l'ora di guardare tutta questa serie!