Penny è uno dei personaggi preferiti dai fan di The Big Bang Theory. L'attrice che la interpreta, Kaley Cuoco, aveva circa 20 anni quando è stata scelta per il ruolo mentre i suoi colleghi avevano qualche anno in più. Durante una recente intervista l'attrice ha rivelato che per poco non è stata esclusa dal progetto!
Kaley Cuoco ha dichiarato che a causa della sua giovane età la produzione di The Big Bang Theory l'ha quasi rifiutata per il ruolo di Penny.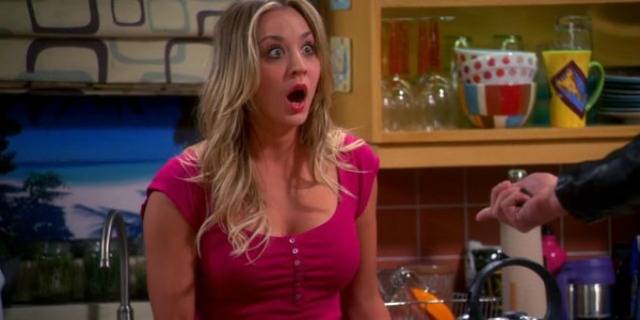 Il ruolo originale per cui la Cuoco ha fatto il provino era quello di Katie, ma essendo troppo giovane la produzione non l' ha scelta. L'attrice ha infatti commentato:
Non ce l'ho fatta la prima volta. Ero troppo giovane. Poi, un anno dopo, ho sentito di un nuovo provino e mi hanno richiamata per il ruolo di Penny.
Quindi, solo un anno dopo la prima audizione l'età della giovane attrice non costituiva più un problema. Il personaggio di Katie è stato così ripensato al fine di adattarlo alla sua personalità. Ma chi è Katie? Probabilmente molti fan di The Big Bang Theory sanno che la produzione ha girato due pilot. In quello originale c'erano Sheldon e Leonard, ma anche due personaggi femminili che si chiamavano Katie e Gilda.
In una recente intervista con TV Insider, Peter Roth (presidente di Warner Bros. Television Group) ha spiegato il motivo per cui la CBS ha dovuto girare un secondo episodio pilota:
Nel primo episodio il personaggio di Penny (che allora si chiamava Katie) non sembrava affatto la classica "girl next door". Non era colpa dell'attrice [Amanda Walsh, ndr], ma piuttosto della personalità del personaggio. Fortunatamente Nina Tassler, che era presidente di CBS Entertainment, aveva capito che avevamo qualcosa di speciale tra le mani e ha deciso di farlo nuovamente.
Ed ecco che il personaggio di Katie è stato modificato in quello di Penny, un'aspirante attrice. Questa era molto diversa dal personaggio originale e inoltre, nel tempo, evolve.