Charlie Hunnam: un'eccellenza inglese esportata in tutto il mondo. Un attore stupendo dalle fattezze angeliche che ci ha fatto letteralmente impazzire e innamorare vestendo i panni del tormentato e scapestrato Jackson "Jax" Teller. Sons Of Anarchy è il dramma sublime e coinvolgente che ha consacrato Hunnam lanciandolo nell'Olimpo degli attori più famosi della TV.
1,85 mt di muscoli e bellezza proibita; fattori che combinati ad un talento strepitoso ed un'espressività unica fanno di Hunnam un artista completo e universale, nonché massimo interprete del fascino maledetto.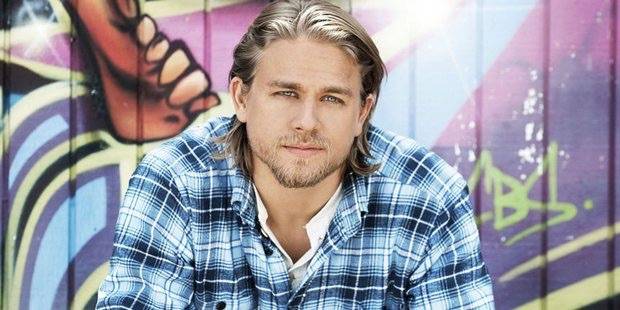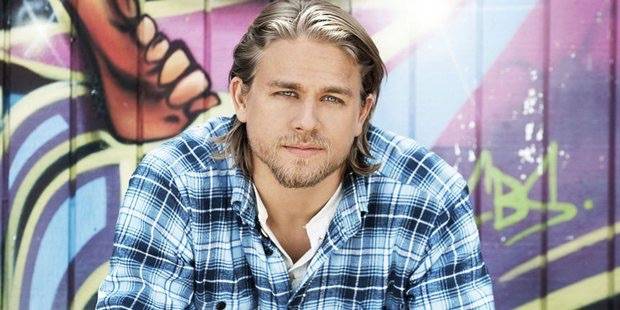 Persona riservata, esteta, scrittore e fedele compagno di vita; sono poche, anzi pochissime, le cose che sappiamo di lui. Un attore che in tutta la sua carriera si è prodigato per mantenere la sua vita privata più lontana possibile dai riflettori, talvolta riuscendoci e talvolta no. Oggi vogliamo illustrare e portare alla vostra attenzione cose su Hunnam che, forse, non sapevate.
7 curiosità su Charlie Hunnam! 7 curiosità sul volto del principe dei Sons Of Anarchy!
1) UN'INFANZIA DIFFICILE
Hunnam nasce a Newcastle nel 1980. Ha un fratello maggiore che ha recentemente definito "uno dei ragazzi più duri che lui abbia mai incontrato". La madre faceva l'artista mente il padre era un commerciante di materiali metallici. I suoi genitori divorziarono quando Charlie aveva 2 anni. Passò un'adolescenza allo sbaraglio pagando parecchio l'assenza di una famiglia; ciò finì per ripercuotersi pesantemente sui suoi risultati scolastici. Infatti Hunnam fu un pessimo studente e un ragazzo problematico, tormentato dai propri demoni. Alla luce di ciò dichiarerà che il suo difficile passato ha influito molto sulla sua formazione sia umana che artistica.
2) UN ESORDIO ASSURDO
Approccio fortuito e provvidenziale quello di Hunnam con il mondo dello spettacolo. La sua prima apparizione televisiva è datata 1998 quando Charlie aveva 18 anni. L'assurdo è celato dietro le modalità con cui Hunnam ottenne il suo primo ruolo. Infatti, in una fredda vigilia di Natale, il futuro Jax Teller bighellonava vestito da Clown in un noto negozio di scarpe della sua zona. Un Manager lo notò e gli propose di comparire in un episodio della serie "Byker Grove". Prodotto sconosciuto ma che concesse a Hunnam un occasione per farsi conoscere.
3)  NONO UOMO PIÙ SEXY DEL MONDO DEL 2005
La Presitigosa rivista ELLE incluse Hunnam tra i 100 uomini più sexy del pianeta, inserendolo al nono posto. Ciò avvenne nel 2005.
4) CHARLIE HUNNAM POTEVA ESSERE CHRISTIAN GREY IN "50 SFUMATURE DI GRIGIO"
Nel 2013 l'autrice della celebre saga annunciò su Twitter di aver individuato in Charlie Hunnam il volto perfetto per il suo iconico Christian Grey. Hunnam inizialmente accettò la parte ma a pochi giorni dall'inizio della produzione fu costretto ad abbandonare il progetto data l'impossibilità di conciliare i suoi impegni televisivi con quelli del film. Infatti in quell'anno erano in corso le riprese della settimana ed ultima stagione di Sons Of Anarchy. Ci è mancato un soffio! I Fan dei SAMCRO ringraziano la divina provvidenza.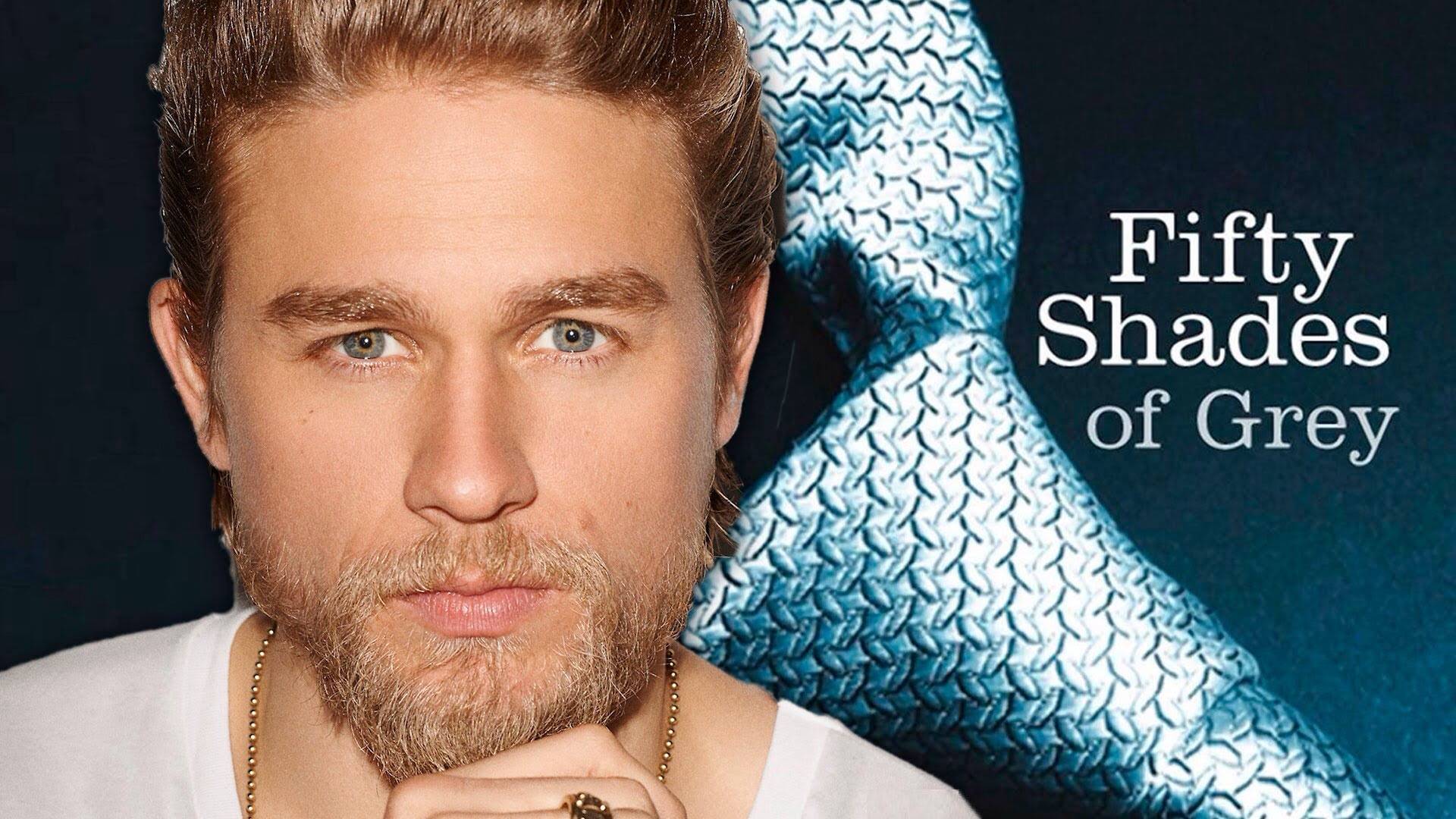 5) IL RIFIUTO DELLA CARRIERA DA MODELLO E LA CAMPAGNA PER EMPORIO ARMANI
Hunnam fu il testimonial della campagna pubblicitaria di "Emporio Armani" del 2005. Nonostante le molteplici richieste d'ingaggio il bell'attore ha più volte dichiarato di non voler dedicarsi troppo all'attività di modello.
6) DISLESSIA
Charlie Hunnam è affetto da una lieve forma di dislessia che, tuttavia, non ha compromesso in nessuna maniera il suo percorso artistico e la sua scalata al successo. Farsi beffe di un ostacolo così grande non è cosa per tutti!
7) CONFLITTO CON LE AMMIRATRICI
Essere belli e famosi ha i suoi pro e i suoi contro. In un noto show americano Hunnam dichiarò di essersi trovato di fronte a plateali richieste oscene in pubblico. L'episodio più esilarante, secondo l'attore, fu quando era fermo ad un semaforo ed una fan che l'aveva riconosciuto iniziò a urlare a squarciagola "Jax ho una fottuta voglia di violentarti" al che Hunnam, senza perdere la sua proverbiale compostezza, e di fronte a cotanta raffinatezza rispose: "Posso fare prima colazione?".
Recentemente schiere di fan attaccarono pesantemente la sua compagna sui social, la designer di gioielli Morgana McNelis, accusandola di non essere abbastanza affascinante per Hunnam. Gli insulti e le battute infastidirono l'attore inglese che, dopo un iniziale silenzio, decise di intervenire così tramite Facebook.
"Pensate per un momento alla logica di tutto questo. Morgana è una ragazza che amo molto e con la quale ho passato undici anni della mia vita e spero di passarne i prossimi sessanta. È stata la mia compagna fedele e di grande aiuto da molto prima che fossi ricco e famoso. Perché mai dovreste attaccarla sulla base dell'ammirazione che provate per me? Non ha senso. Magari potreste pensare di dedicare il tempo che passate ad attaccare lei a migliorare la qualità della vostra vita; dato che questo tipo di odio casuale deriva in genere da una profonda infelicità personale."
Quindi ragazze di tutto il mondo mettetevi l'anima in pace! Dovrete cercare vostro Charlie Hunnam altrove, poiché quello originale non è sul mercato!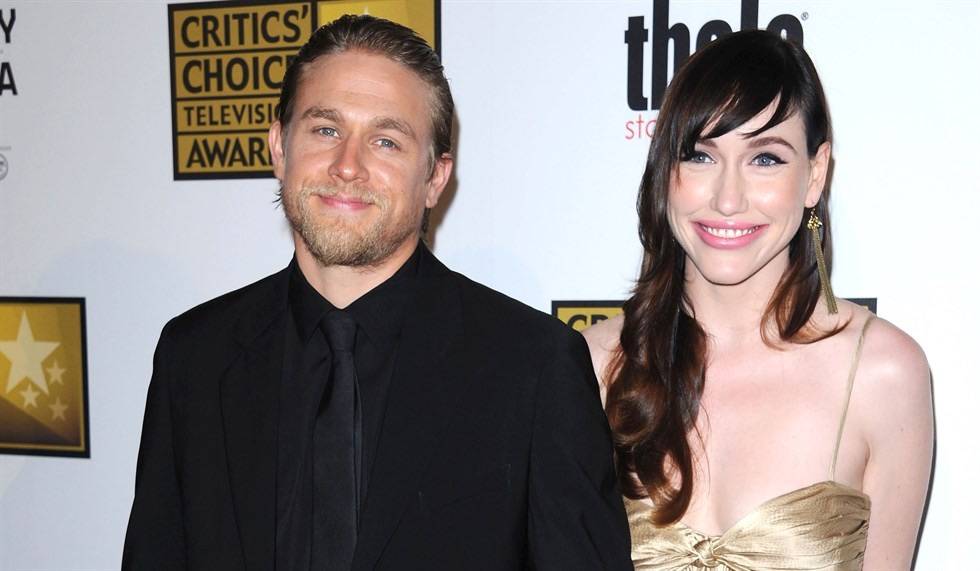 Un saluto agli amici della pagina Sons of Anarchy Italia e To be a Samcro, SoA nell'anima