Secondo una teoria, ogni essere umano ha almeno sette sosia, sparsi per il mondo. Teoria strana ma interessante, che sembra aver toccato da vicino gli attori delle Serie Tv.
Capita molto spesso, infatti, che guardando un telefilm lo spettatore sia colto da qualche flash mentale. Vede un'attore e il suo primo pensiero è "Ma dove l'ho già visto?".
Ci sono volte in cui ci rendiamo conto che l'attore della data Serie Tv è decisamente famoso, e ha fatto molti altri lavori. In altri casi, invece, l'abbiamo semplicemente scambiato con un'altra persona.
Lo so, può sembrare una cosa inusuale, specie per chi ha un occhio molto attento e bazzica il mondo delle Serie Tv da diversi anni. Ma sono costretta ad alzare la mano e a dire che mi è capitato diverse volte di scambiare un attore per un altro.
"Perché?", vi chiederete. Domanda legittima, dato che messa così sembra che io non presti abbastanza attenzione quando guardo una Serie Tv. In realtà non è vero, io sono molto attenta, ma alcuni attori semplicemente si somigliano tantissimo.
Alcune sono somiglianze molto palesi, e solo con il passare degli anni abbiamo smesso di fare confusione tra due attori, o attrici, di Serie Tv. Altre volte invece abbiamo di fronte delle somiglianze velate, ma sufficienti a insinuare in noi il dubbio su chi sia effettivamente la persona che stiamo guardando.
C'è però una buona notizia, ovvero che non sono l'unica ad aver notato queste somiglianze attoriali. Dunque oggi, dopo una serie di ricerche, ho deciso di raccogliere qui per voi la bellezza di sette coppie di attori, tutti presi dal mondo delle Serie Tv, che dimostrano di essere molto simili tra loro.
Pronti per essere sconvolti?
1) Rachel Bilson e Selena Gomez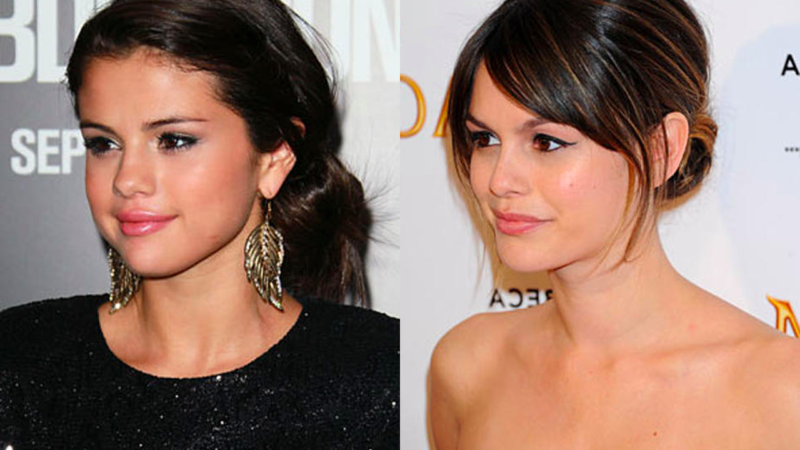 Da brave supporter del sistema, cominciamo il nostro elenco dando spazio alle donne. Non temete, arriveranno anche gli uomini. In effetti ammetto che su questo elenco sembra esserci un buon equilibrio. Tornando a noi, prima di oggi non avevo mai notato quanto due attrici come Selena Gomez e Rachel Bilson potessero essere simili. 
Entrambe molto famose a livello televisivo, hanno certamente avuto carriere molto diverse. Rachel Bilson è stata resa famosa grazie al ruolo di Summer Roberts in The OC, per poi arrivare ad essere la protagonista di Hart of Dixie, mentre Selena Gomez ha iniziato la sua carriera grazie a Disney Channel e a Wizard of Waverly Place, decidendo poi di prendere la svolta della carriera musicale. Ora, è una mia impressione o le due ragazze sono molto simili?