Se c'è una cosa che quasi tutti gli attori temono, sono quelle fastidiose e imbarazzanti scene di sesso. Eppure in carriera può capitare prima o poi che il fatidico momento arrivi. Che fare? C'è chi la prende a ridere, chi addirittura riesce a divertirsi, chi invece la vive con molto professionalità. Ma ci sono anche coloro per cui il sesso sullo schermo è uno degli incubi peggiori e ogni volta si tratta di una vera e propria tortura. Che si parli di cinema o di Serie Tv.
E anche se noi comuni mortali potremmo pensare che deve essere un sogno girare quel tipo di scena con il Jason Momoa o la Caitriona Balfe della situazione, in realtà per coloro a cui è davvero toccato si è trattato piuttosto di un'enorme seccatura.
Ecco allora 9 attori che hanno avuto serie difficoltà a interpretare le proprie scene di sesso.
1) Nina Dobrev – THE VAMPIRE DIARIES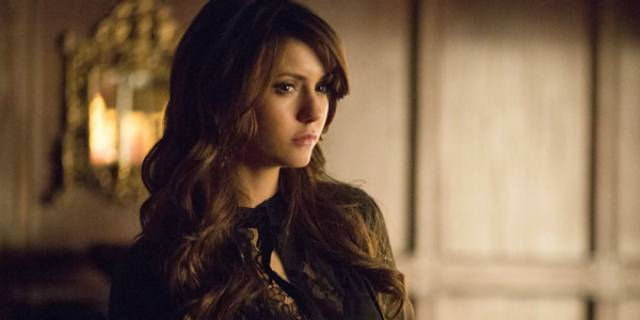 Un'attrice che senza dubbio non è stata felice di girare le proprie scene di nudo è Nina Dobrev. Nella Serie Tv The Vampire Diaries, il duplice ruolo di Katherine Pierce ed Elena Gilbert le ha riservato diverse scene intime e altrettanto imbarazzanti con i colleghi Paul Wesley e Ian Somerhalder. Senza contare che con il secondo è stata anche fidanzata per alcuni anni prima di chiudere in maniera brusca! L'imbarazzo più grande? Quando la madre andava a trovarla sul set suggerendole ad alta voce come comportarsi e cosa fare: "Inarca di più la schiena, sarai più sexy!".
La giornata "porta i tuoi genitori a lavoro" non doveva essere la preferita dalla Dobrev.