La sessualità in televisione non è più un tabù, eppure, dalla maggior parte del pubblico, e non solo, viene ancora vissuta come tale. Perché? Non vi capita mai di guardare una serie tv in cui le scene di nudo sono magari abbastanza spinte e di distogliere istintivamente lo sguardo? O magari arrossire? Eppure, non è tanto peggio di ciò con cui il telegiornale ci bombarda quotidianamente o, per fare un esempio più "moderno", dei video che circolano su Facebook.
PENE, QUESTO SCONOSCIUTO
Nel 2018, la serialità, nonostante i grandi passi in avanti, non sa ancora come gestire bene le scene di nudo. Soprattutto la nudità maschile, che solo in rarissimi casi appare nella sua interezza. Solitamente si preferisce ricorrere a protesi o controfigure (si pensi per esempio al "pene" bastonato di Alexander Skarsgård in Big Little Lies). Questo perché vedere un pene in tv è ancora fonte di scandalo. Come scoprire improvvisamente che esiste davvero! E tutti gli uomini ne hanno uno, almeno letteralmente parlando perché se passiamo alle metafore è tutta un'altra storia. Mentre mostrare il seno è diventata quasi la norma (fra poco ne parleremo nello specifico). La paura del pene, nonostante il materiale infinito che si può reperire online, continua a essere un limite che le serie tv non sono sempre disposte a infrangere. Tranne show, come per esempio Westworld, che sin dall'inizio si è proposto di rappresentare equamente uomini e donne. Anche nella nudità.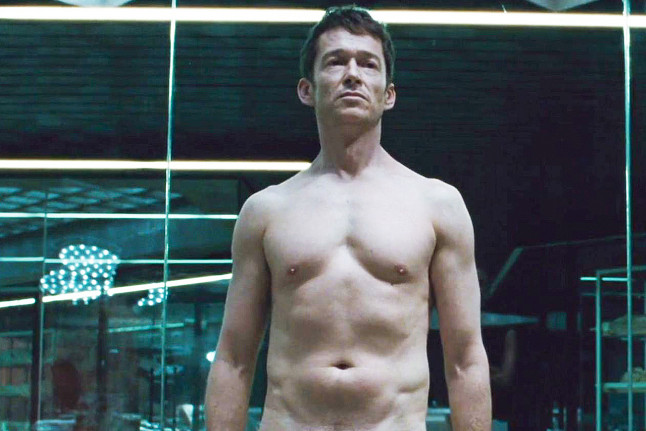 #METOO
In questa nuova era post #MeToo, alcuni cambiamenti riguardo la sessualizzazione, o meglio la percezione di essa, sono avvenuti. E bisogna riconoscerlo. Sempre meno oggetto del desiderio, molti nuovi personaggi femminili nelle serie tv sono soggetti attivi. Girls fece scuola, quando Lena Dunham stravolse l'immagine di Carrie e co. Un nuovo tipo di donna stava facendo il suo ingresso nella serialità. Una donna che spesso e volentieri fa sesso solo perché vuole farlo, senza tanti giri di parole. Quella stessa sessualità femminile, trattata quasi sempre ai margini, in Girls diventata protagonista assoluta, simbolo stesso dell'emancipazione di Hannah, Marnie, Shoshanna e Jessa.
Ma (c'è sempre un ma) bisogna stare attenti a non esagerare. Perché dal mostrare troppo a non mostrare nulla il passo è breve, e in questo nuovo clima sociale e culturale il concetto femminismo sta finendo con il venire sdoganato.
Sto parlando dell'esagerazione, se Girls eccedeva nel voler mostrare il corpo femminile, oggi l'esagerazione consiste, a volte, nell'incanalare ogni rappresentazione sessuale femminile in una difesa del femminismo… contorto però. La nuova frontiera sembrerebbe non mostrare più nulla, neppure un capezzolo, perché la "caccia alle streghe" è sempre dietro l'angolo.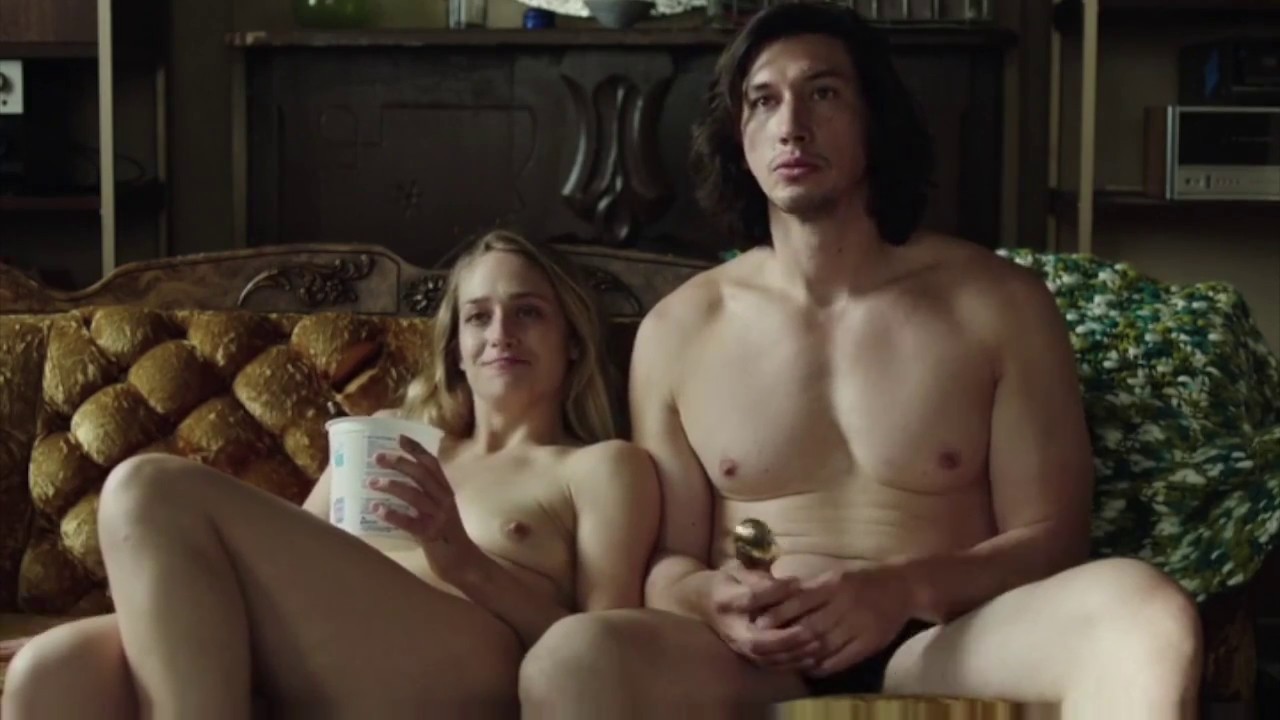 IL SESSO È UGUALE PER TUTTI?
Il punto è che il nudo non dovrebbe essere sessualizzato. È giusto che la rappresentazione televisiva della nudità sia equa e allo stesso tempo sia anche naturale. Perché abbiamo paura del nudo in tv? Probabilmente per due semplici motivi. Il primo è quanto la sessualità venga trattata nelle serie tv, siamo bombardati di sesso e corpi nudi. Il mondo moderno ne è letteralmente ossessionato, mostrarsi nudi, anche se un reale motivo non esiste, è diventata la norma. La nudità è un riempi schermo, quando non si cosa scrivere o quando, peggio ancora, si vuole attirare l'attenzione del pubblico ecco là un nudo, magari frontale. E questo discorso non riguarda più solo le reti via cavo ma anche i canali classici, pensiamo alle scene osé di Riverdale o How to Get Away with Murder.
Il secondo motivo è come la sessualità viene rappresentata nelle serie tv. Perché al di là della quantità, che spesso rasenta il ridicolo, è anche la modalità che porta lo spettatore a trattare il sesso e il nudo in tv come qualcosa di oscuro e lontano da sé. Il sesso quasi pornografico di molte serie tv che non ha alcun legame con la realtà, e una nudità che rappresenta poco o niente la maggior parte dei corpi maschili e femminili.
Di fronte a questo tipo di nudo soprattutto, lo spettatore non si riconosce e quindi lo allontana. Di fronte a una sessualità che gli è estranea, la considera proibita e quindi diventa tabù.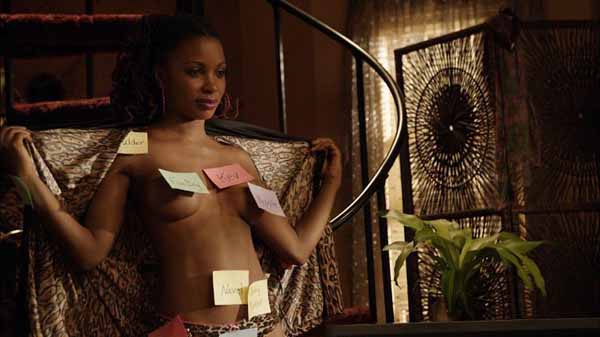 SIAMO NATI NUDI 
Eppure la nudità è la cosa più naturale del mondo. Fa parte del nostro quotidiano e a volte dimentichiamo che non riguarda solo la sfera sessuale. Siamo nudi quando facciamo la doccia, quando ci spogliamo, persino quando ci guardiamo allo specchio alla disperata ricerca di difetti. Ma soprattutto siamo nudi quando veniamo al mondo. Il corpo, femminile e maschile, è un tempio, è un'opera d'arte di perfetta imperfezione.
Quando demonizziamo il nudo trattandolo come qualcosa di grottesco e sbagliato, di cui aver paura e soprattutto qualcosa da nascondere se non rientra in determinati canoni, stiamo demonizzando noi stessi. La nudità nelle serie tv, se rappresentata nel modo giusto e con le giuste motivazioni, non è qualcosa da temere perché fa parte del nostro essere umani. Aggiustare una determinata visione non vuol dire arrivare a censurarla; il rischio è quello di intaccare il processo creativo e risultare fasulli.