Nel mondo delle Serie Tv, i personaggi sono sicuramente uno degli elementi imprescindibili, senza i quali probabilmente non esisterebbe nemmeno la storia di partenza.
Detta così sembra una grandissima ovvietà, ma il fatto è che i personaggi delle Serie Tv, con i loro caratteri diversi, le loro fisionomie, le loro passioni, contribuiscono a dare alla storia il taglio perfetto, che porta poi lo spettatore ad innamorarsi follemente.
Abbiamo personaggi canonici, come il protagonista o l'antagonista; abbiamo personaggi di contorno, che nel corso del tempo possono assumere una relativa importanza nell'insieme. E poi ci sono personaggi che in realtà non ci sono.
Ve ne sarete sicuramente accorti tutti, almeno in una delle Serie Tv che vi trovate a guardare. Ci sono circostanze per cui sentiamo parlare molto di un determinato personaggio, dagli altri che sembrano conoscerlo. Veniamo a conoscenza di alcune caratteristiche specifiche, tratti caratteriali o fisici particolari… Ma non lo vediamo mai in faccia.
Sono come dei fantasmi, personaggi che non sono di fronte ai nostri occhi, ma che in realtà sono parecchio presenti, abbastanza da creare in noi il giusto interesse e la speranza che, prima o poi, compaiano anche di fronte a noi. Ci sono volte in cui non sappiamo nulla di loro, se non per voci che ci vengono riportate dagli altri personaggi della Serie Tv, e altre volte in cui succede un miracolo e riusciamo a scorgere almeno un dettaglio microbico del loro fisico. Un caso eclatante e noto a tutti è sicuramente The Big Bang Theory, dove sentiamo la voce della madre di Howard, senza vederla mai in faccia.
Ho ragionato un bel po', e dopo una serie di ricerche ho trovato ben otto personaggi delle Serie Tv che noi in realtà non abbiamo mai visto. Forse vi sembrerà di conoscerli, ma mi sa che non è così. Non del tutto, almeno. Quindi, mettetevi comodi, e ricordatevi che, se manca qualcuno che voi conoscete, potete farcelo sapere nei commenti!
1) Debbie Melvina Wolowitz (The Big Bang Theory)
Avendola già citata inizialmente, non potevo non cominciare questo mio elenco con lei. Debbie Melvina Wolowitz, conosciuta principalmente come la madre di Howard Wolowitz, è una figura costante all'interno della Serie Tv, ed conosciuta solo ed esclusivamente per la sua voce. Nessuno la vede mai in faccia, dato che comunica con suo figlio o con i suoi amici urlando da una stanza all'altra.
Una scelta davvero singolare, dato che, pur trattandosi di un personaggio secondario, risultava essere comunque abbastanza presente. Il suo personaggio è però ufficialmente scomparso nell'ottava stagione, dato che la stessa attrice che la interpretava è venuta a mancare. E, come per Finn Hudson in Glee,  alla signora Wolowitz è stato dedicato un intero episodio tributo.
2) Enid Kelso (Scrubs)
Continuando sul genere sit-com, sulle quali ormai dovrebbero mettere la targhetta "Attenzione: non vi facciamo solo ridere", torniamo indietro di qualche anno e pensiamo a Scrubs. A pensarci bene sono davvero pochi i personaggi che non abbiamo mai visto. Per non dire quasi inesistenti. Ma, appunto, ho detto QUASI. Il nome Enid vi dice nulla?
Già, sto parlando proprio della moglie del primario del Sacro Cuore, Bob Kelso. La donna viene citata più volte da suo marito, durante alcune conversazioni, ed è proprio grazie a questi momenti che noi scopriamo qualcosa di lei: è in sedia a rotelle, non apprezza poi particolarmente suo marito e a volte sembra fare cose parecchio strane. Per il resto, nessuno la vede mai.
3) La ragazza numero 31 (How I Met Your Mother)
Diciamocelo, forse anche in How I Met Your Mother abbiamo sentito parlare di alcuni personaggi senza vederli. Alcuni sono poi effettivamente usciti allo scoperto, come La Madre stessa, o come la ragazza bionda che faceva terra bruciata intorno a Barney perché era stata scaricata dopo una notte di sesso. Ma ce n'è una che per noi resterà sempre un'incognita: la ragazza numero 31.
La ragazza è anche, paradossalmente, un personaggio importante, in quanto madre della figlia di Barney. Nell'ultima puntata della Serie Tv, infatti, scopriamo che Barney ha voluto replicare "La Settimana Perfetta", trasformandola nel "Mese Perfetto". Ma qualcosa è andato storto, e l'ultima ragazza, la numero 31 per l'appunto, è rimasta incinta. Noi vediamo questa ragazza? Assolutamente no.
4) La madre di Max Black (2 Broke Girls)
Per quanto alcuni personaggi delle Serie Tv non compaiono mai di fronte ai nostri occhi, ciò che ci viene detto su di loro ci mette addosso una buona dose di curiosità. Sufficiente a sperare che almeno una volta, anche solo per un secondo, questo personaggio possa comparire. Vogliamo sapere com'è davvero!
Una cosa del genere mi è capitata con la madre di Max. Non c'è una sola occasione in cui effettivamente riusciamo a vederla sui nostri schermi, ma, un po' come per Enid, su di lei sentiamo di tutto e di più. Sappiamo che è un'alcolizzata, probabilmente drogata, con dei fidanzati discutibili e che ignorava sua figlia, in ogni circostanza. Non era quindi esattamente il prototipo della madre modello, ma noi l'avremmo voluta conoscere comunque!
5) John Teller (Sons of Anarchy)
Ecco l'esempio più eclatante di ciò che ho già accennato nel punto precedente. In alcune circostanze telefilmiche ci sono situazioni tali per cui alcuni personaggi, di cui si è solo sentito parlare, appaiono per pochissimi secondi. Poca roba, ma abbastanza da portarci a chiederci "Ma l'ho visto davvero o è una mia impressione?".
John Teller rientra in questa categoria, dal momento che la sua presenza fisica nella Serie Tv non c'è affatto. Padre di Jax e personaggio comunque abbastanza centrale nella storia, viene solo ed esclusivamente nominato, fatta eccezione per due momenti specifici: in una foto (ma appunto è solo un'immagine del passato, lui non è davvero presente) e… Vediamo se voi avete una buona memoria: ricordate in quale attimo appare?
6) Tim Mcphee (Dawson's Creek)
Per rimanere in tema con personaggi mai visti, se non per poco, ecco una piccola variante che si meritava un po' di spazio. La nostra infanzia, considerando il mondo delle Serie Tv, è stata abbastanza traumatica, sotto moltissimi punti di vista: Prue che muore, Rory che perde la verginità con Dean… E Andie Mcphee che impazzisce.
Molti personaggi, in Dawson's Creek, risultano avere diverse problematiche, e la più importante forse è quella di Andie, che dopo la morte del fratello Tim, continua a vederlo nelle sue visioni. Trattandosi solo di sue proiezioni mentali, dunque, è probabile che l'aspetto dato a Tim non somigli neanche lontanamente a come fosse da vivo. In più, dobbiamo ammettere che viene molto più citato che visto.
7) Eckley Dimeo (I Soprano)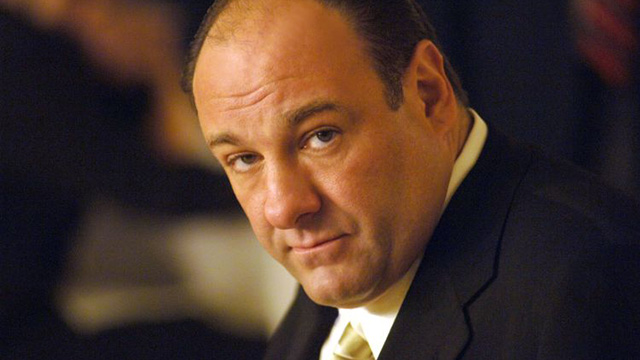 Ultime due menzioni per dei personaggi con una fama che probabilmente va ben oltre la loro presenza in uno show. Partiamo da I Soprano, e più precisamente da Ercole 'Eckley' Dimeo. La Serie Tv, che narra le vicende della famiglia che in un certo senso gestisce la mafia italo-americana del New Jersey, ha molto a che vedere con il personaggio di cui parliamo.
Stando a ciò che sentiamo nel telefilm, infatti, sembra che Eckley sia stato una sorta di mentore per Tony Soprano, e nonostante la sua assenza dallo schermo fa comunque sentire la sua presenza. Nel corso delle puntate veniamo a sapere che il capo della famiglia malavitosa dei Dimeo sta scontando l'ergastolo in un carcere di massima sicurezza, e la famiglia riceve ancora notizie sulle sue condizioni di salute.
8) Bob Sacamano (Seinfeld)
Chiudiamo il nostro cerchio con una delle sit-com anni '90 più controverse e, forse, più dimenticate dalla maggioranza, o almeno da chi ha conosciuto il mondo delle Serie Tv molti anni dopo la loro nascita effettiva. Seinfeld raccontava le vicende di un gruppo di persone intorno ai trent'anni, che non avevano però grandi caratteristiche particolari, se non quella di essere abbastanza indifferenti alla morale.
Strano ma vero, qui abbiamo uno dei primi personaggi che viene solo citato ma mai effettivamente conosciuto dagli spettatori, probabilmente perché lo stesso soggetto in questione sembra essere un'entità fittizia. Bob Sacamano è infatti un'individuo che a volte sembra prendere il comando dell'account di Cosmo Kramer, ed è quest'ultimo a riportare agli amici gli eventi da lui narrati.