Sono tante le serie tv che hanno concesso una seconda opportunità ad alcuni attori. Dal tentativo di sfondare nel piccolo schermo, sino a quello di intraprendere una strada diversa, le star che hanno cambiato rotta nel corso della loro carriera sono state tantissime.
L'esempio più lampante è quello di parecchie attrici di Game of Thrones. Alcune di esse infatti, prima di prendere parte alla saga fantasy più celebre al mondo, lavoravano nell'universo del porno (in questo articolo abbiamo raccolto le 6 pornostar che hanno recitato in Game of Thrones). Grazie a questo show hanno avuto l'opportunità di mettersi in gioco facendo qualcosa di diverso, anche se in vesti ugualmente provocatorie.
Le serie tv hanno ingaggiato spesso delle attrici di film erotici per differenti motivazioni: il sentirsi a proprio agio durante le scene di nudo, il fisico attraente, la mimica e il carisma, o semplicemente per il loro talento nella recitazione. Insomma, ogni strada conduce al piccolo schermo, qualunque sia stato il percorso intrapreso inizialmente.
Vediamo quindi ora le 7 pornostar che abbiamo incontrato in alcune serie tv. Mi raccomando, rimanete concentrati sull'articolo!
1) Sasha Grey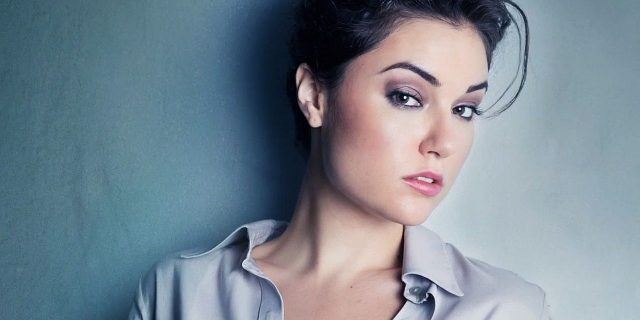 È stata una delle pornostar più seguite al mondo, Sasha Grey.  Dopo aver studiato al Sacramento City College, a soli 18 anni parte per Los Angeles. Da quel momento ha inizio la sua carriera nell'universo pornografico: in ben tre anni riesce a riscuotere un enorme successo. Vincitrice di almeno 13 AVN Awards, decide di ritirarsi dall'industria del porno nel 2011.
Sasha Grey intraprende così un percorso da artista eclettica. Nel 2009 ha interpretato il ruolo di Chelsea nel film "The Girlfriend Experience", la complessa storia di un'escort di Manhattan. L'attrice si è preparata al suo ruolo interessandosi maggiormente al tema della prostituzione e intervistando delle escort. 
Ma è nel 2011 che la donna prende finalmente parte a una serie tv, Entourage. Grey interpreta una versione fittizia di se stessa nella settima stagione dello show.
L'ex pornostar ha persino pubblicato un photobook contenente fotografie di nudo e degli scatti che riprendono la quotidianità della donna. Non restando ferma un attimo, la Grey ha preso parte anche ad alcuni video musicali, come Space Bound di Eminem o Birthday Girl dei The Roots.
Non solo: a maggio del 2013 pubblica il primo volume della sua trilogia di romanzi erotici, The Juliette Society. Cos'altro dire? Sasha Grey ha deciso di chiudere con il proprio passato nell'industria del porno, focalizzandosi principalmente sulla sua carriera artistica.
E direi che ci è riuscita benissimo.