8) Cynthia Nixon – Sex and the City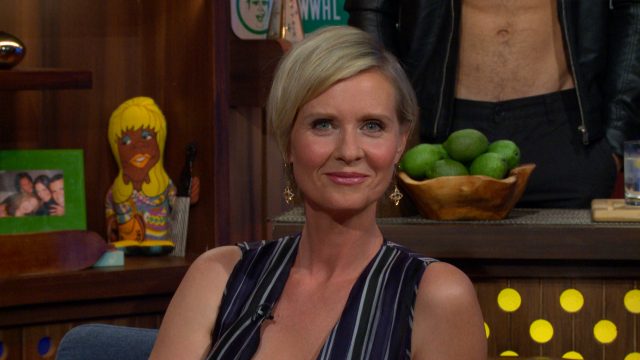 Sposata per anni con l'insegnante Danny Mozes, da cui ha avuto due bambini, la star della serie tv Sex and the City nel 2012 sorprende un po' tutti ufficializzando la propria relazione con Christine Marinoni.
Le due stavano insieme già dal 2009.
Colta, raffinata, impegnata politicamente (si è candidata alla carica di Governatore di New York all'inizio dell'anno, perdendo le elezioni contro Mario Cuomo) e sopravvissuta al cancro al seno, la Nixon è reticente sull'uso della parola "bisessuale".
Non ritiene che i bisessuali abbiano giustizia, perché vengono criticati sia dagli eterosessuali che dagli omosessuali.