Sesso e serie Tv.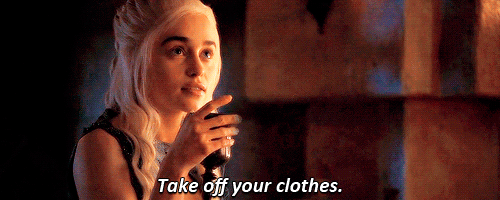 Non crediamo di esagerare quando affermiamo che il sesso e le Serie Tv sono due aspetti essenziali nella nostra vista di serial addicted.
Spesso e volentieri questi due elementi vanno a braccetto o, nel migliore dei casi, si susseguono l'un l'altro. Questo non soltanto perché esistono contenitori seriali che fanno della tematica sessuale il cardine centrale della loro struttura e sceneggiatura, ma anche perché alcuni dei nostri titoli preferiti ci permettono semplicemente di entrare nel mood giusto per poi darci dentro (if you know what I mean).
Per dirla in parole povere: ci sono Serie Tv che stimolano alla grande il nostro appetito sessuale!
Ma ora bando alle ciance e scopriamo insieme 5 titoli da guardare prima di fare sesso!
1) GAME OF THRONES
7 stagioni per Game of Thrones, l'acclamatissima Serie Tv prodotta da HBO.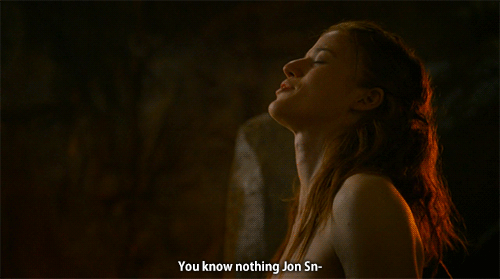 In materia di sesso la HBO è una garanzia. Ecco perché non c'è da stupirsi che oltre a battaglie, intrighi e quant'altro, il sesso sia uno dei punti focali in Game of Thrones.
Una Serie Tv che, spesso e volentieri, lascia andare gli ormoni stimolando la fantasia e il desiderio dello spettatore. Facile scaldarsi alla vista di cotante bellezze e uomini nerboruti.
Diciamo pure che è un ottimo modo di "caricarsi".